The House Is Saved
Introduction
Author-Uploaded Audio
Soon, in Montrose, New York, a house wrecker would be pulling up in his truck and going to work. Boscobel would be gone. When historian Ben Frazier, who lived here in Garrison, heard what was happening, he sprang into action and managed to raise $10,000 to buy the house, delaying the wrecker's ball at the last minute. Miraculously, in the 1930s, the house had been carefully drawn and measured by architecture students. So after it was bought, it was dismantled and the pieces were carefully numbered and brought here to Garrison by truck. That took over five months in 1956. People who cared stored it in their garages, sheds and barns. There, it waited for another life, in pieces
Images
Save Boscobel magazine article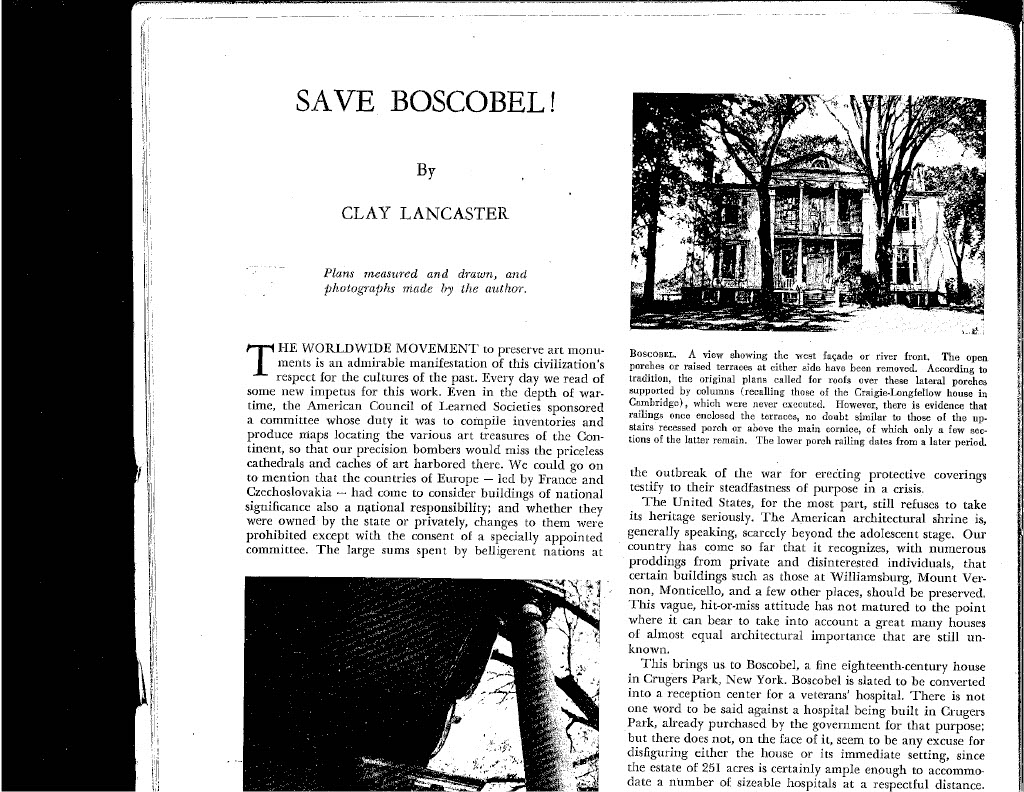 Demolition of Main Staircase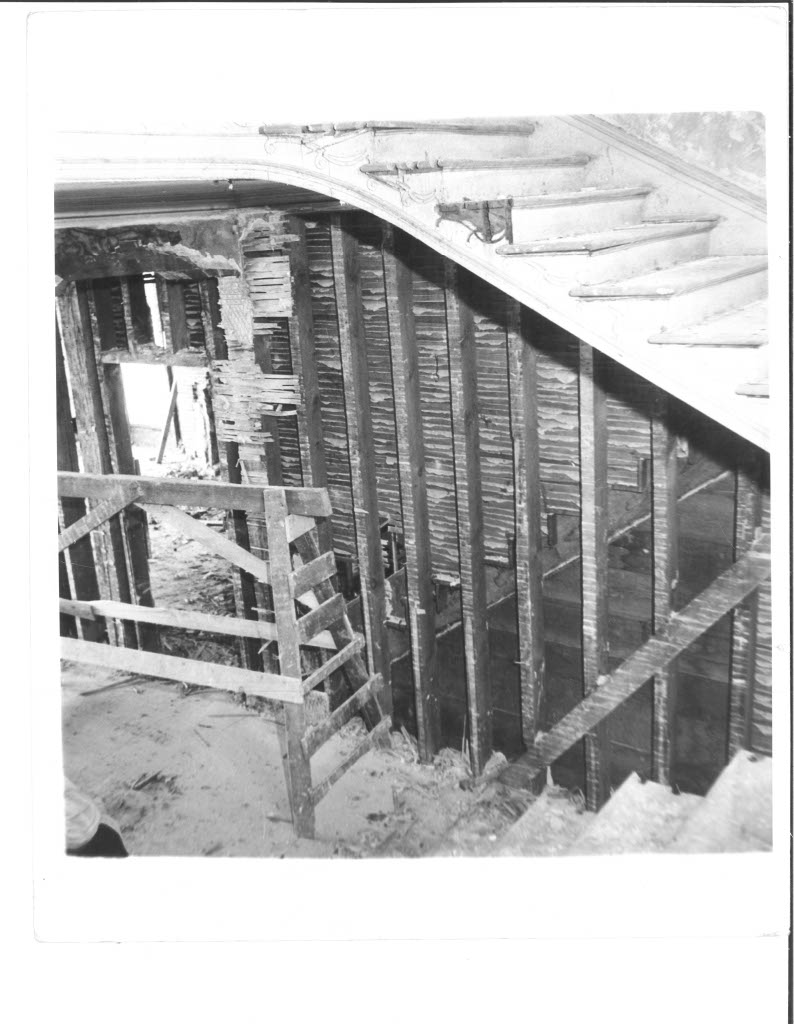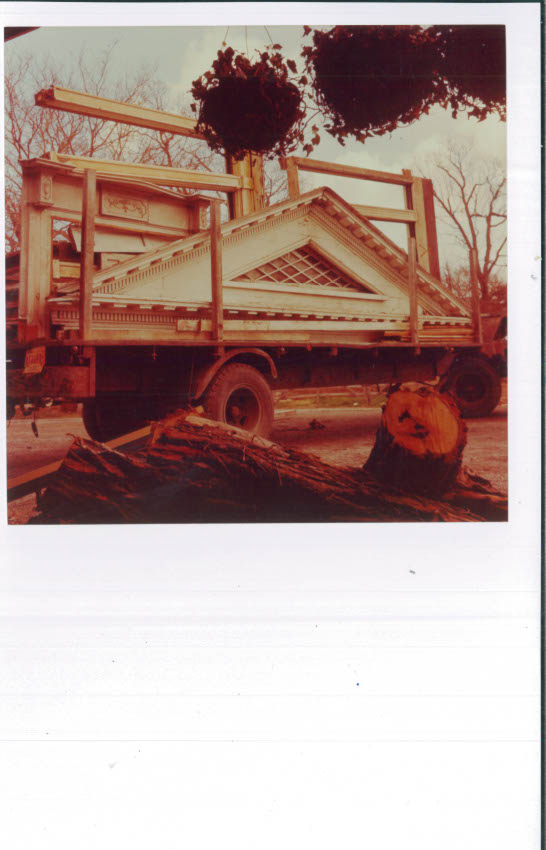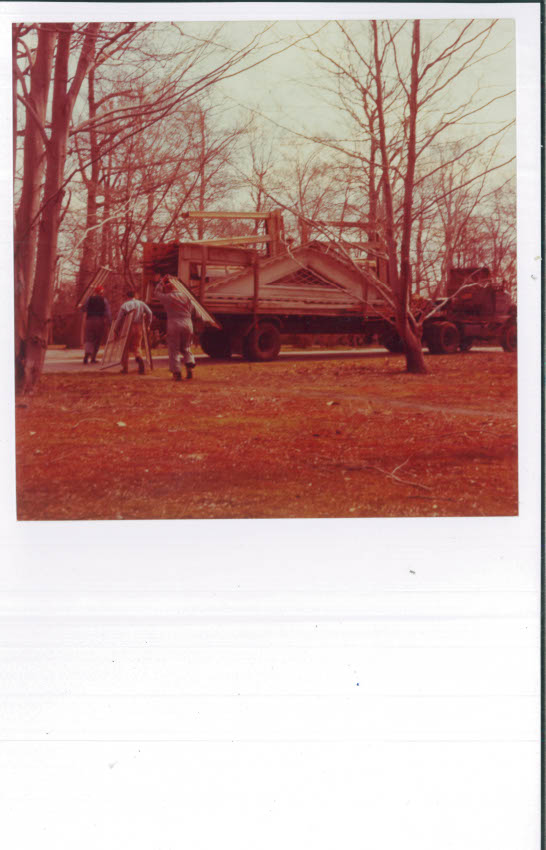 Backstory and Context
The following year, that life was bestowed when Frazier contacted the great benefactor Lila Acheson Wallace. Frazier found the land you are standing on today himself. Even getting that was a close call. A developer had actually bought this land, divided it all up into lots for prospective owners, and started drilling for water. Two hundred feet, nothing. Two twenty-five, nothing. Two fifty, some water but not enough. So he walked away. Ben Frazier pounced. He immediately showed the property to Mrs. Wallace. 
Why her? Well, in 1922, she and her husband DeWitt started a family magazine named Reader's Digest. They were the sole owners. The magazine was a blockbuster. By its 40th anniversary, it boasted over twenty million international subscribers. Mrs. Wallace was one of Barney McHenry's favorite clients. 
Boscobel Chairman, Barney McHenry:  And so they became colossally rich, and she was looking for things to do, and this seemed like a nice project. But she cared a lot about Boscobel. So she bought the land. It's a wonderful site! That's one of the best parts about Boscobel-- the sight of West Point looking down the river is spectacular. She had a great eye for that sort of thing. She liked beautiful things, and this was a beautiful house. 
Mrs. Wallace dedicated herself to supporting projects she loved – an entire wing, for example, at the Metropolitan Museum of Art. And, bless her, this place. 
And Mrs. Davison in Long Island, who had bought the façade? She generously agreed to give it back, as an outright gift. She kept only the architectural elements she had already installed in her new house, so copies were made of those. 
In 1959, work started putting Boscobel back together, piece by piece. While that was going on Mrs. Wallace added plans for a rose garden, a period herb garden, and an orangery. A spring house would be built too, with its original façade – a suggestion of Ben Frazier's great friend, Franny Reese, whose fierce determination helped save Storm King Mountain. 
Finally, in 1961, Boscobel opened to the public. Since its contents were unknown, Mrs. Wallace hired her favorite decorator, Bill Kennedy. The color scheme was blue, like the blue of her cornflower eyes. And the house was filled with period English furniture.
McHenry: That was totally wrong it turned out, because if you had money, you would import glass and china and rugs. But furniture? No! It was too expensive to bring furniture over from England, and on top of that, we had some really good furniture makers here. 
So in the 70s, Mrs. Wallace came through again. Under the guidance of Metropolitan Museum curator Berry Tracy, Boscobel was repainted in rich, early 19th-century colors and filled with fine American pieces, many by celebrated cabinet-maker Duncan Phyfe. 
If you haven't seen it yet, do take the time to see the fascinating exhibition in the Carriage House showing exactly how Boscobel was saved, moved and rebuilt. It's full of photos – before and after pictures, the grounds of the VA hospital, the numbered parts, the house on the move – and of Lila Acheson Wallace and Ben Frazier, overseeing their beloved Boscobel.
Additional Information