The First Cold Storage Warehouse In Wenatchee
Introduction
The first cold storage warehouse built in Wenatchee, constructed in 1898, was used for the storage of beer, not apples. Schmidt and Associates from Olympia backed the venture. Jake Miller, the first manager, was the distributor for the Olympia Brewing Company. The warehouse was located on the southeast corner of Columbia and Palouse streets and was an old landmark until about 1978. Sometime between 1910 and 1912 Jake Miller severed relations with the Olympia Brewing Company, and became a "Bottling Works continued in business at 1 South Columbia until 1958. The B&F Distributing Company, wholesale liquor distributors, used this location for their headquarters until 1974. The City of Wenatchee then bought the property with intentions of using it as part of the property for the Convention Center. However the city could only acquire a narrow strip of land along Columbia Street because the Wells and Wade Fruit Company was leasing the railroad spur from the south to Palouse Street. The city then sold the property to the Wells and Wade Fruit Company. The old warehouse was razed and the Wells and Wade Fruit Company constructed a large concrete block controlled-atmosphere apple storage warehouse on the site in 1978.
Images
Warehouse on the south east corner of Palouse and Columbia Streets was originally built to hold Olympia Beer.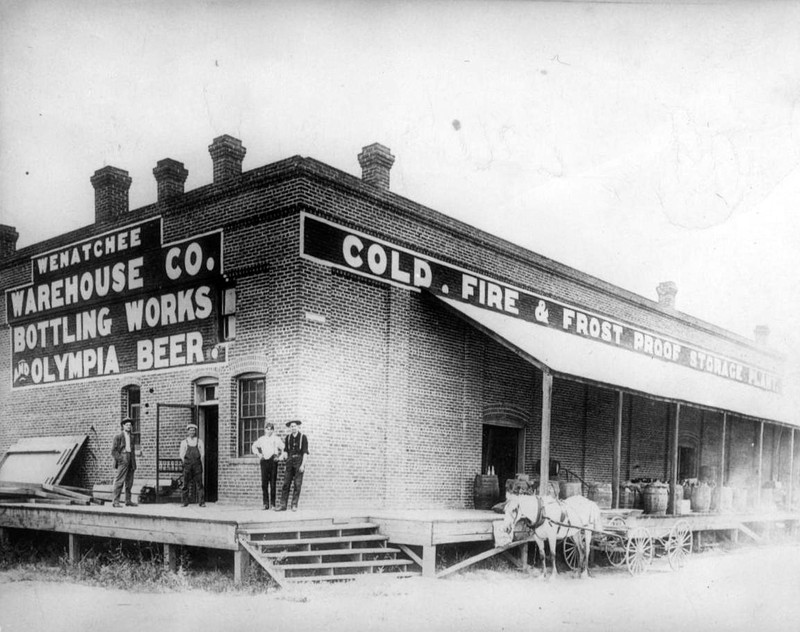 Illustration from artist Betty Bell of the Wenatchee Warehouse Company building.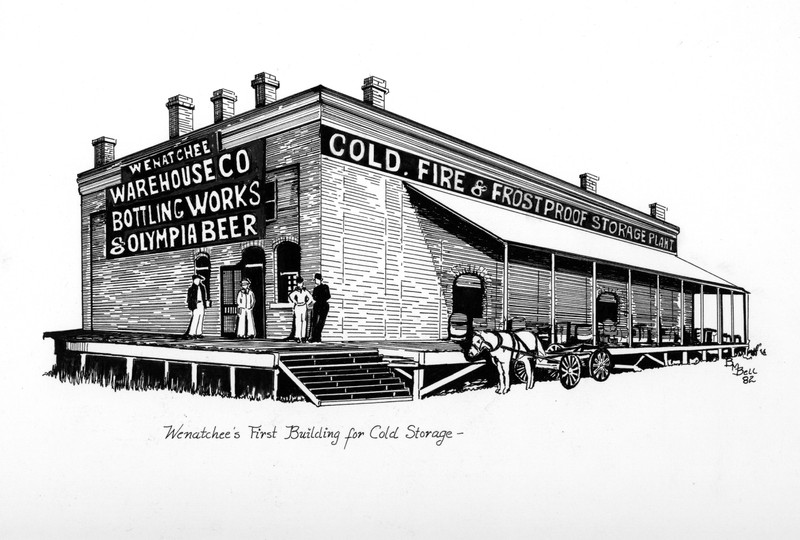 Bottle from the Wenatchee Bottling Works.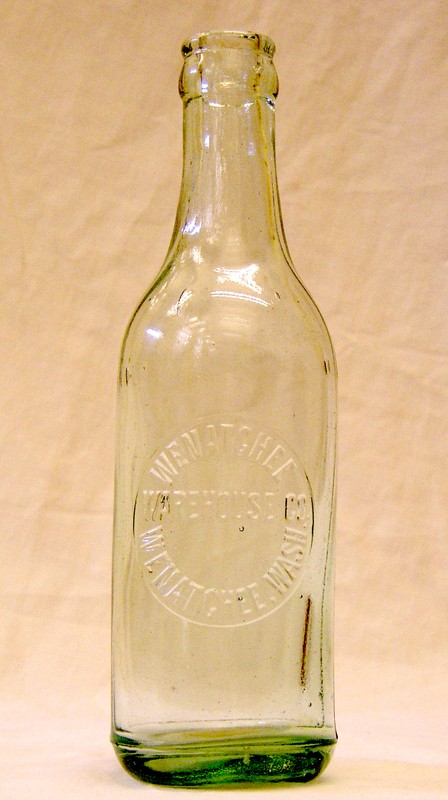 Sources
Polk Directories. Wenatchee, WA. 1907-2006.
Image Sources
Wenatchee Valley Museum & Cultural Center Photography Collection # 75-49-99

Wenatchee Valley Museum & Cultural Center Collection # 89-36-29

Wenatchee Valley Museum & Cultural Center Collection # 77-16-34