HI Tower
Introduction
One of the most impressive and recognizable facilities within Lake of the Woods Forest Preserve is the HI-Tower. For four decades now, visitors from miles around have come to admire and ascend the six-story structure. Constructed between 1963 and 1965, the tower was named after the founder of the Champaign County Forest Preserve District, the late H.I. Gelvin. Mr. Gelvin, president of the Board of Commissioners from 1948 to 1975, was instrumental in the creation of the tower, along with many other features throughout the park. The tower cost $55,000 to build and was financed through public donations. A large sum of that money came from a $31,000 anonymous contribution.
Images
HI Gelvin, Founder of the Champaign County Forest Preserve District and whom HI Tower is named after.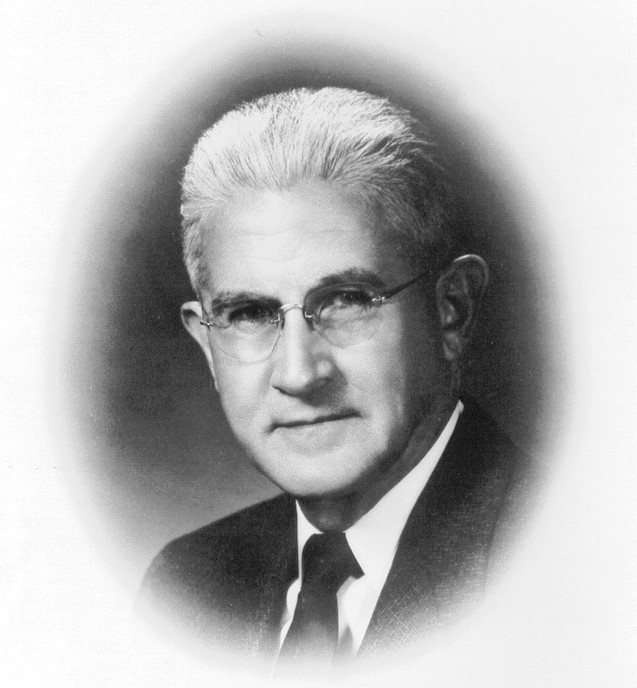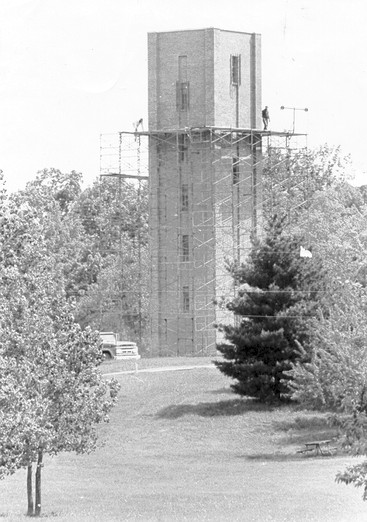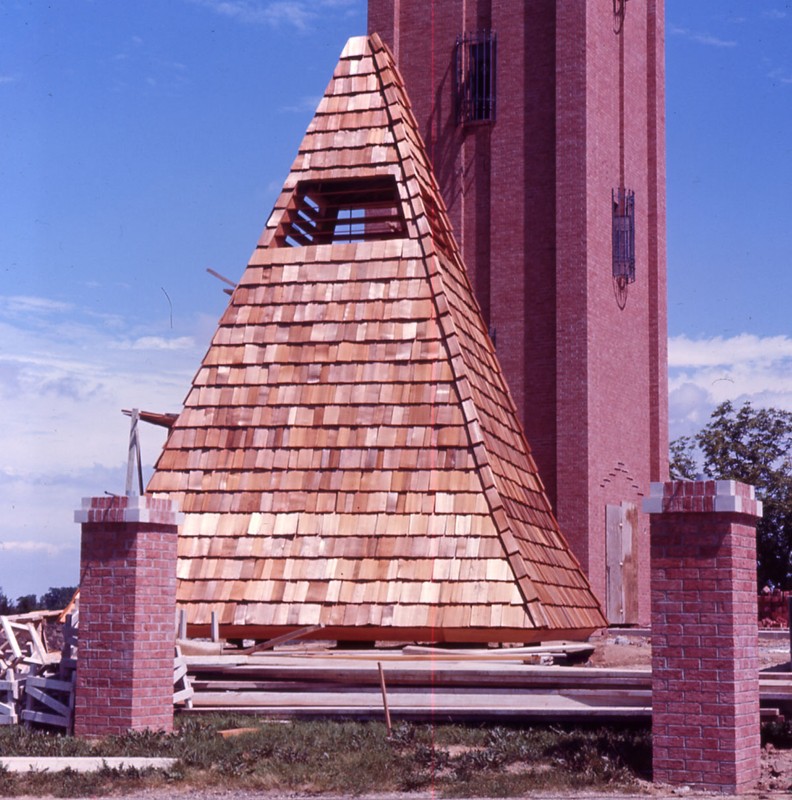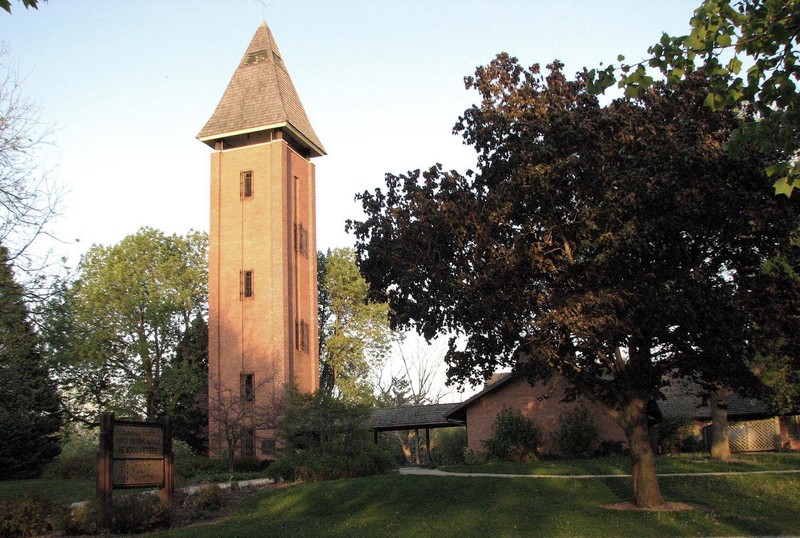 Fall View of Lake of the Woods Forest Preserve from the Top of HI Tower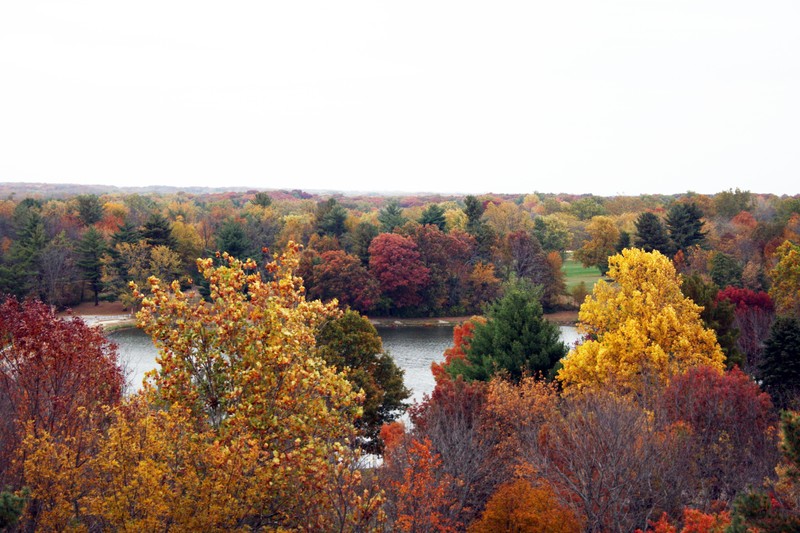 Winter View of Lake of the Woods Forest Preserve from the Top of HI Tower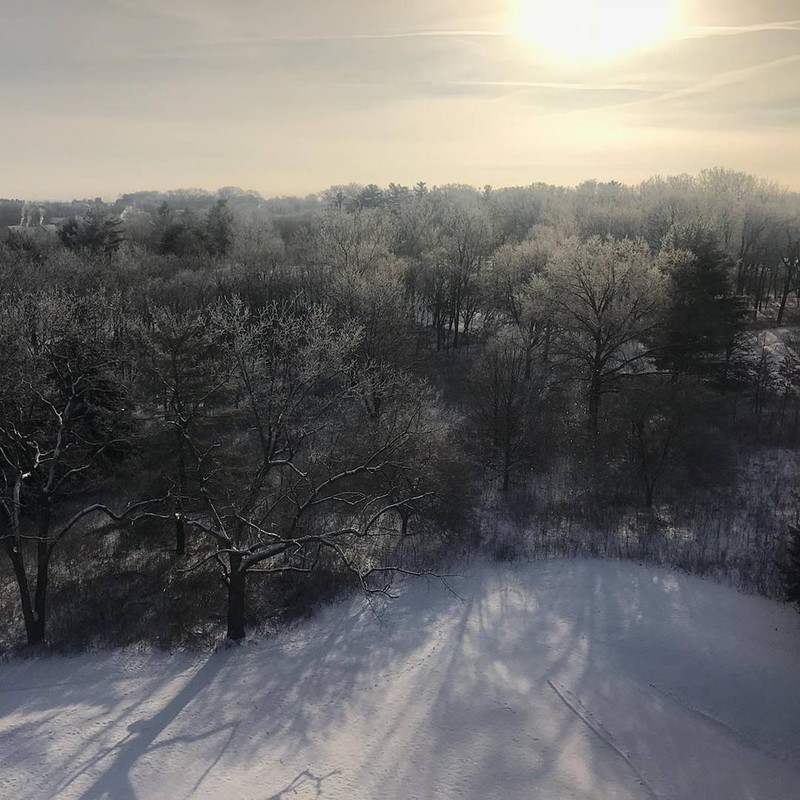 Backstory and Context
Architects Laz and Edwards of Champaign designed the structure, which is located on a grassy hill in the southeast side of the park just off Lake of the Woods Road. The design was based on features from numerous bell towers in Europe. The 16-square-foot tower stands 100 feet high. Thirty-five feet of that are comprised of the steeple-type, shingle roof. The roof weighs eight tons, and during construction, was hoisted up by a crane, using special equipment from Chicago. The ground floor of the tower is paneled in wood and brick. The second through fifth floors have masonry walls and narrow windows. The sixth floor is an observation deck, where visitors can look out over the park and the surrounding area. The HI-Tower is open daily, weather-permitting, with no admission charge. Also completed in the mid-1960s, Heritage Hall is part of the HI-Tower complex. Connected to the tower by an open breezeway, the building currently houses the District's administrative offices. On the south wall of the building is a huge fireplace built of 18th-century brick. This brick was originally used as ballast to stabilize sailing ships enroute to New Orleans from Great Britain.
The carillon is programmed to chime on the hour between 9 AM and 5 PM, and music plays at 15 minutes before and after each hour during that time. The carillon speakers are housed in the roof area, with the equipment itself located inside Heritage Hall. Originally at the base of the tower, it was moved inside many years ago to protect it from the elements. Visitors year-round climb the steps of the tower or sit below to enjoy the music. Children, especially, find it captivating and consider it a "must" for any visit to Lake of the Woods.
Additional Information