Deer Lodge Women's Club
Introduction
Women from Deer Lodge have been meeting at the historic Deer Lodge Women's Club since 1910, the year it was built. The club was originally a chapter house of an organization called the American Women's League, which was established in 1907 by publisher Edward Gardner Lewis, who published women's magazines and supported women's rights. This club was one of 39 that the League built across 16 states and was designed in the Prairie style with an Arts and Crafts-style interior. It was added to the National Register of Historic Places in 1982. The club has served as a place where women can participate in a variety of social, civic, and cultural activities.
Images
The Deer Lodge Women's Club building was constructed in 1910 and has remained an important gathering place for women in Deer Lodge.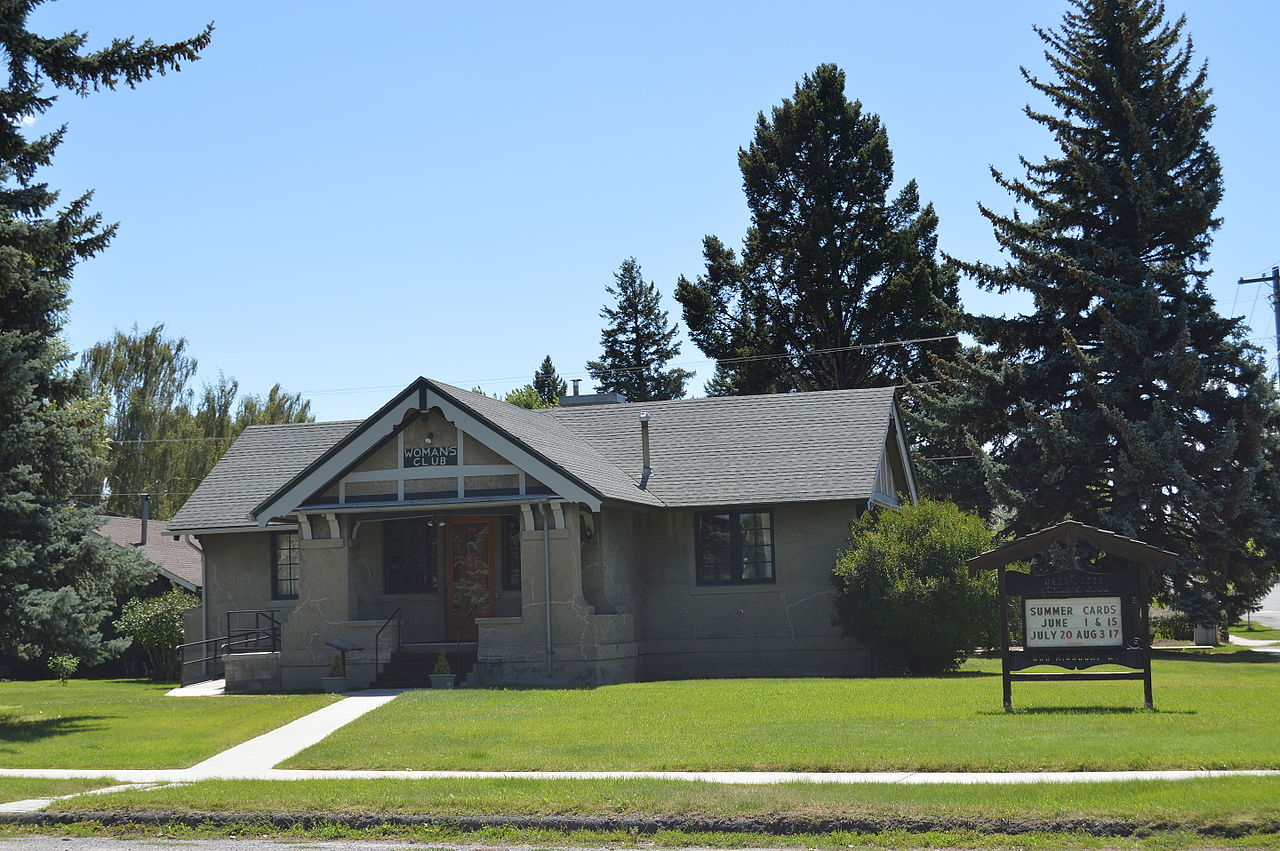 Backstory and Context
The primary reason why Gardner established the League was that in 1907, the U.S. Postal Service stopped allowing his publications—Woman's Magazine and the Woman's Farm Journal—from being sold at the second-class rate. The Postal Service argued that the purpose of those magazines to advertise, which disqualified them from being sold at the lower price. Gardner fought the Postal Service in court and eventually won but lost many of his subscribers. To rebuilt what he had lost, Gardner decided to establish the League in 1908.
To qualify for membership, women had to sell a certain amount of subscriptions. The League then used the money earned to pay for the construction of chapter houses. In this way, the League was a means for Gardner to simultaneously support his magazines and newspapers as well as help further women's causes. The League started a correspondence school called the People's University, where the chapter houses served as university branches; an exchange service where women could share handcrafts; and a postal library that enabled members to exchanged books and phonograph records.
Unfortunately, the League struggled financially and was only able to survive until 1911. Another organization called the American Women's Republic was founded that year and took up the mantle for women's rights, teaching women about government and politics. The Deer Lodge Women's Club was formed and has occupied the building ever since.
Sources
"The American Woman's League and the American Woman's Republic." University City Public Library. Accessed June 19, 2020. http://history.ucpl.lib.mo.us/awlawrc.asp.
Hostetter, Genevieve & Bick, Patricia. "Deer Lodge American Women's League Chapter House." National Park Service - National Register of Historic Places Nomination Form. June 14, 1982. https://npgallery.nps.gov/NRHP/GetAsset/NRHP/82003177_text.
Image Sources
Wikimedia Commons: https://commons.wikimedia.org/wiki/File:Deer_Lodge_American_Womens_League_Chapter_House.JPG

Additional Information