Mier's Spring/Steel Springhouse
Introduction
Jacob Mier was the first to step foot onto the land that would soon be Hanna's Town. The New Purchase opened the land in 1768 and Mier surveyed the land. Because of the newly opened land, Robert Hanna was the first colonist to choose Mier's Spring, as it was called during the time. There were three separate springs that had a very important role in Robert Hanna's choice of this land that he could build upon. The Mier's Spring is the only one of the three springs that is still active from this time The milk house beside the spring belonged to the Steel family, and was not present during the 18th century. This small building would be cool, and would be used like a refrigerator for goods on the Steel Farm.
Images
The plaque on the side of the Spring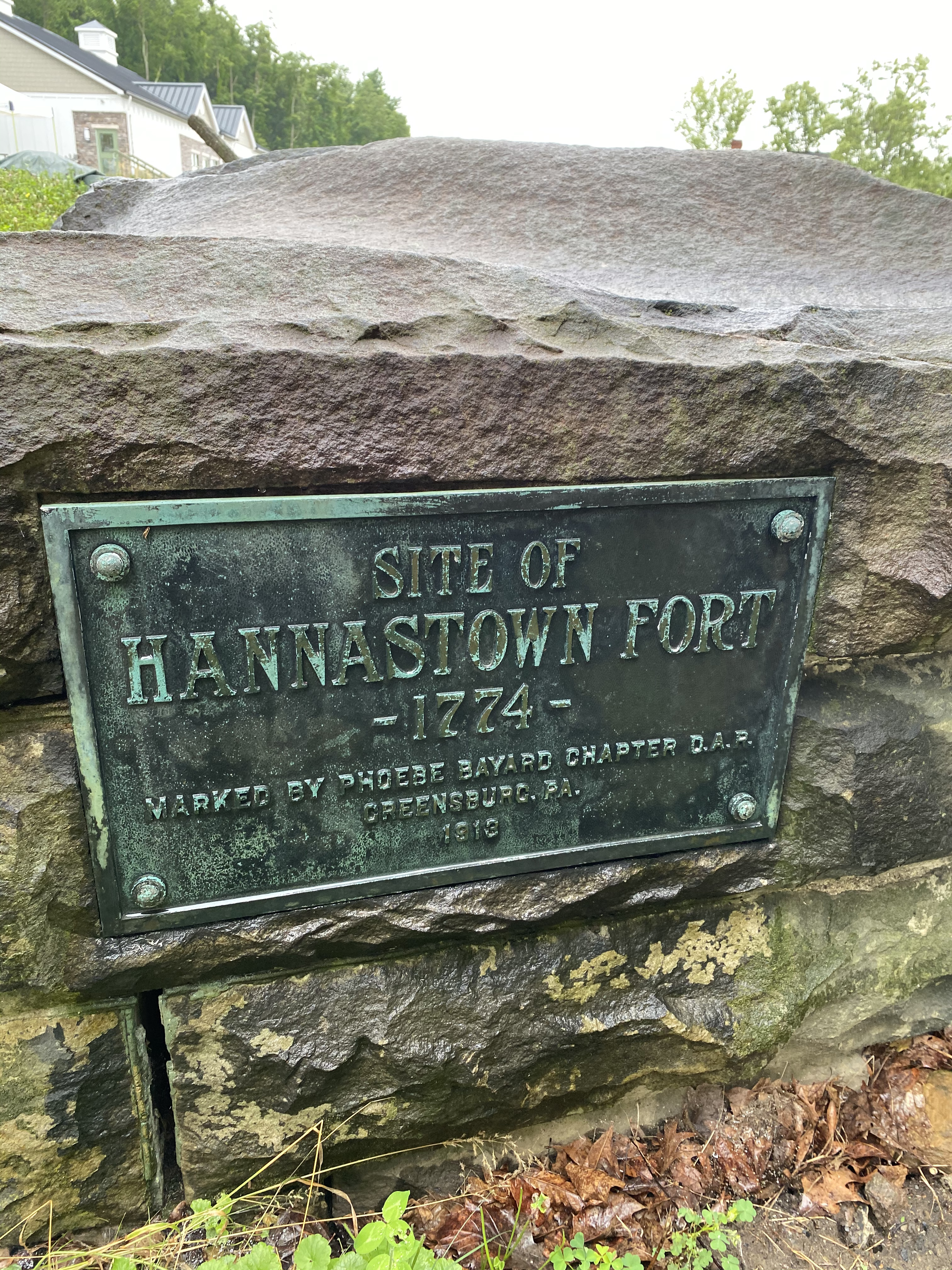 The Spring and the Steel Milk-House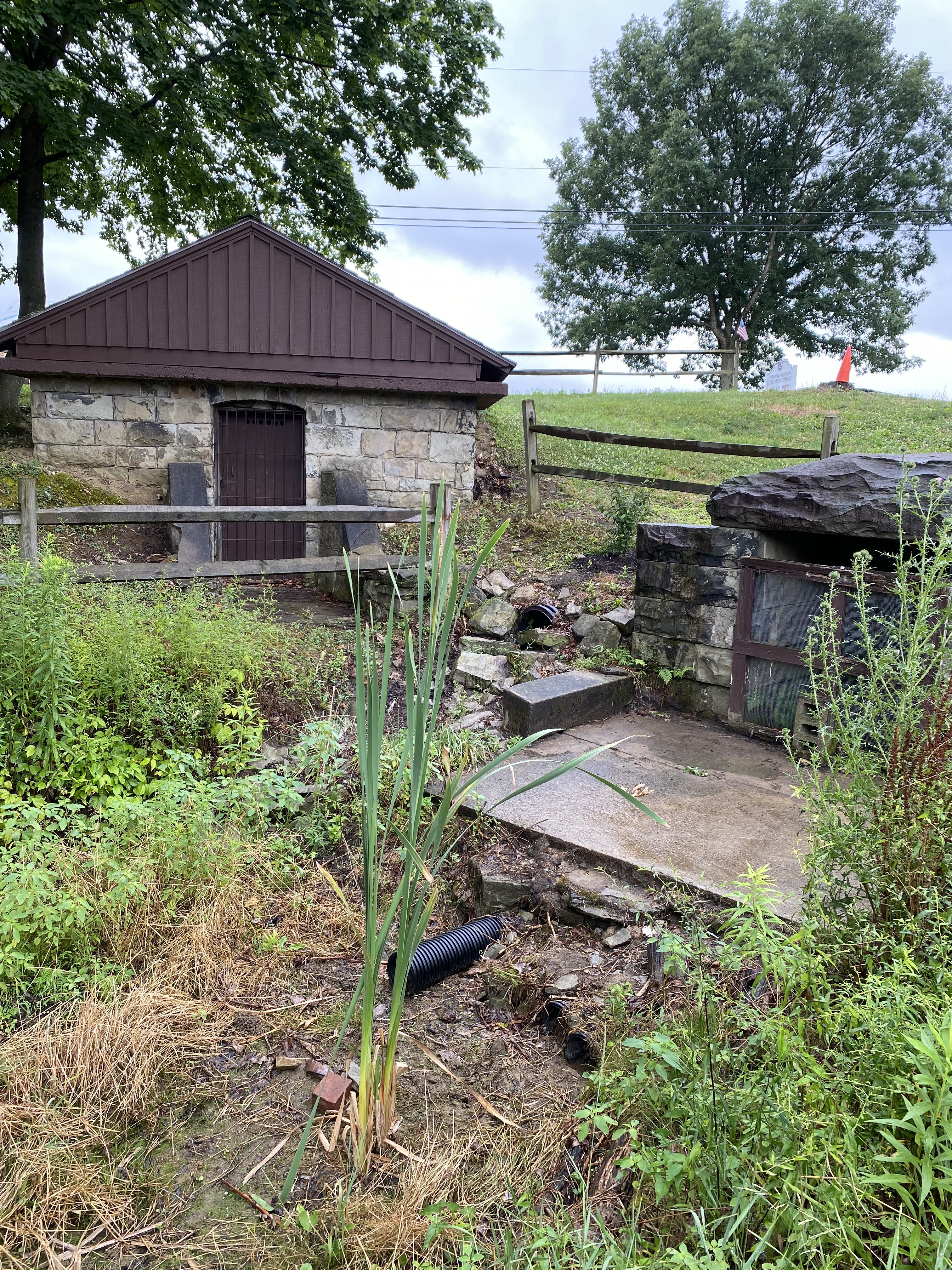 The Spring and the Steel Milk-House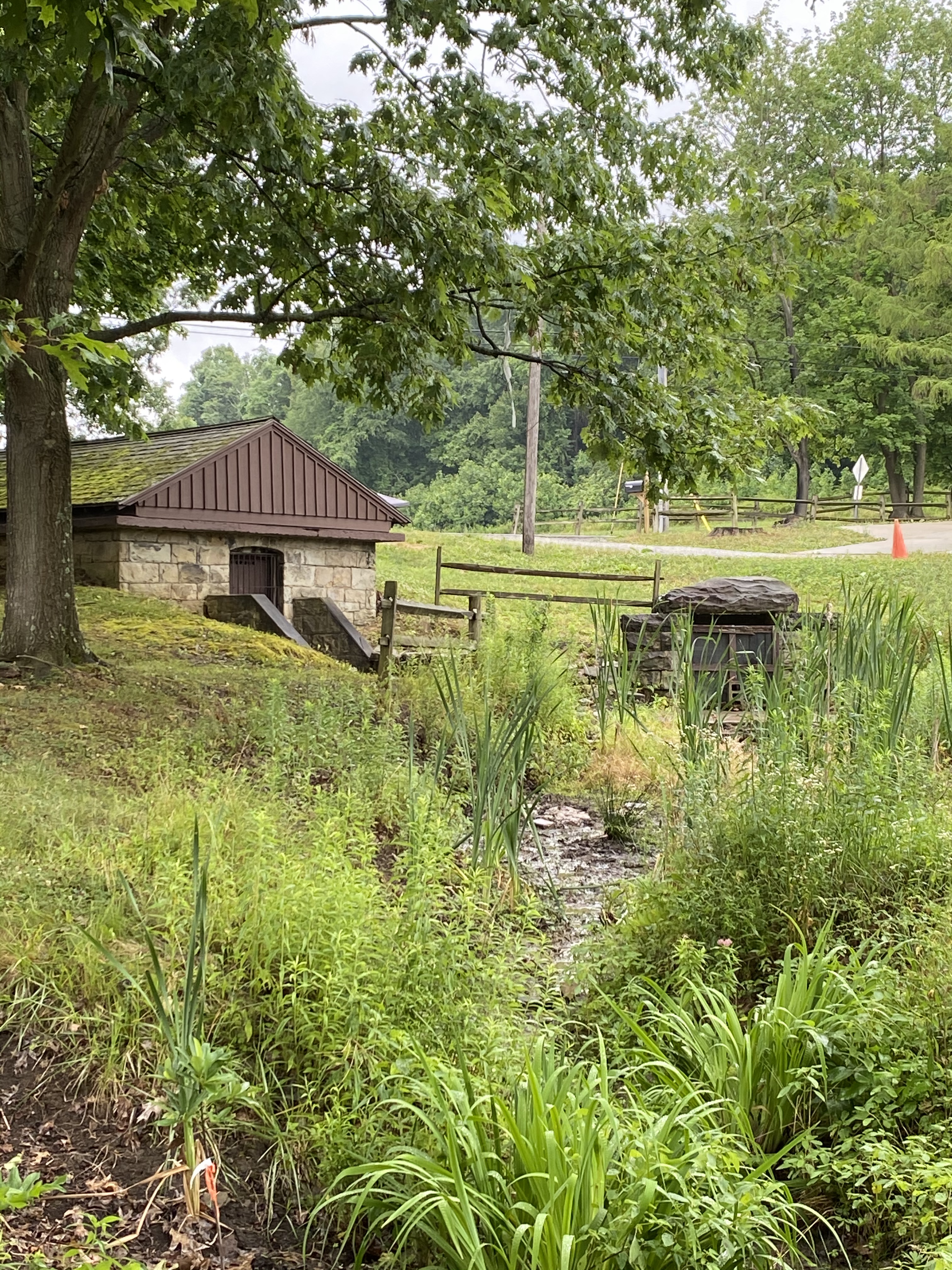 The Spring and Milk-house with the Steel house in the background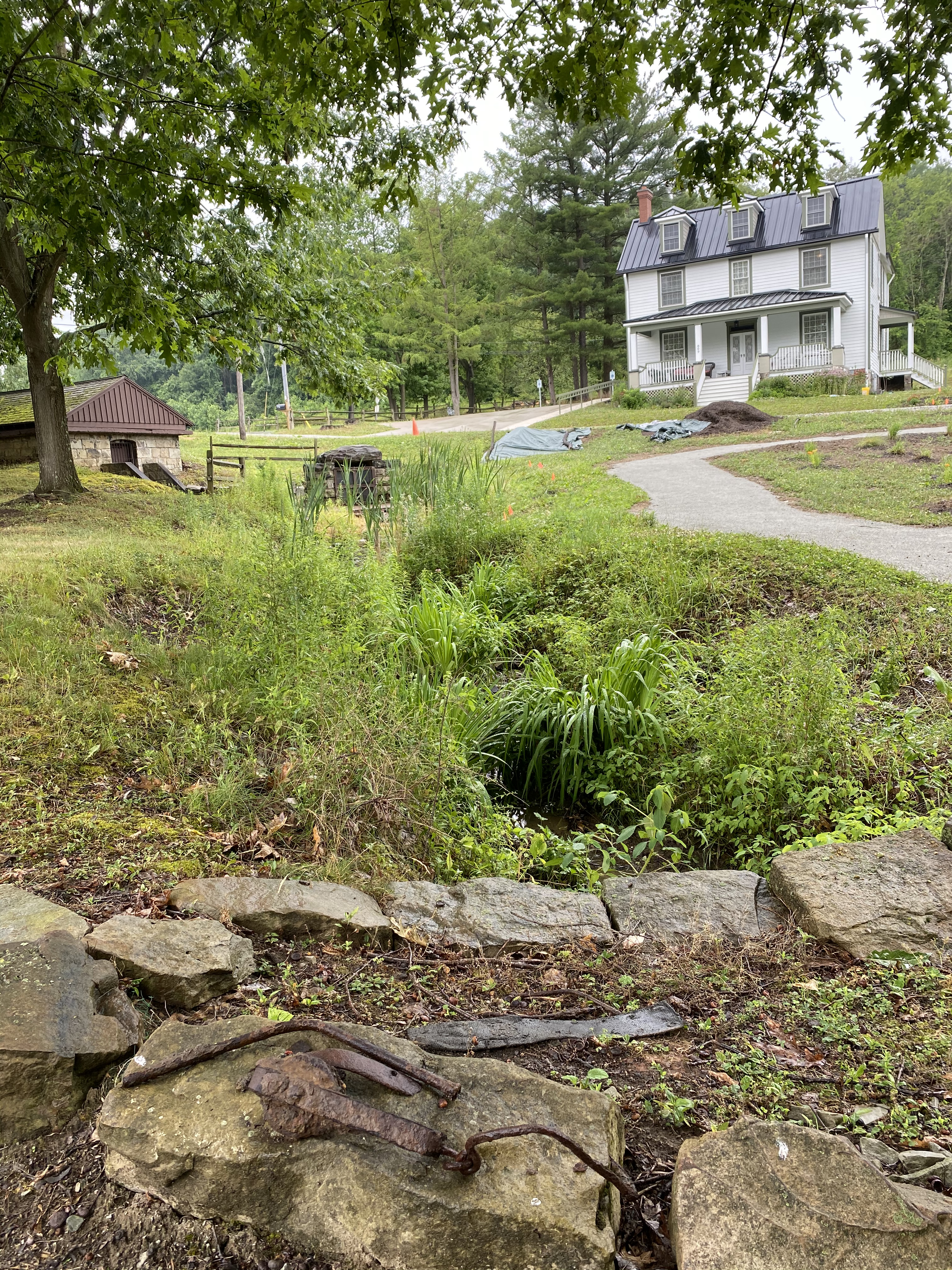 Backstory and Context
Jacob Mier was granted a warrant to visit the land that was later chosen by Robert Hanna for his settlement. Mier stated that the land held three natural springs. After extensive archaeological research and digs, it was concluded that settlements near these springs may be prehistoric. Native Americans found this land valuable because of the plentiful flowing water which was sometimes difficult to come by. They would have to fetch the water themselves in order to use it for anything. With an easily accessible water source, the settlement would have had an easier time growing and populating, making it overall successful.
When the Treaty of Stanwix was signed in 1768, the New Purchase ceded Native American territory to the Penn family which expanded the Pennsylvania territory. Robert Hanna purchased the Mier's Spring because of its strategic location between Fort Ligonier and Fort Pitt. The resources that came with Mier's Spring were also a draw for settlers. Colonists at this time found fresh and natural running water to be a big deciding factor in the quality of life of the people and overall growth.
The Steel family thought of a more advanced way to utilize the spring while living on the land. They decided to build a spring house, which was used as a place to store perishables and was used as an early refrigerator. The family would also gather water for cooking and washing clothes. This building could also be used as a milk house on the Steel family homestead.
Sources
Westmoreland County Historical Society. 2019. "Hanna's Town Tour Manual". Westmoreland County Historical Society.
Additional Information