Lewis Ward Curtis Building
Introduction
Built by Dr. Lewis W. Curtis in 1907 to house his dental offices on the second floor, this building was also the retail location of a feed store for more than half a century. Rochester still had hitching posts on Main Street in 1927 when Alvah Dean opened his feed store here. Al Michalka bought Dean out during the Great Depression and continued to run his Main Feed and Seed store at this location until 1982. Since the departure of the feed store, the Curtis Building exterior has been restored and the building has housed, at various times, a leather goods shop, a coffeehouse, and some retail boutiques.
Images
Lewis Ward Curtis Building, east elevation, 2020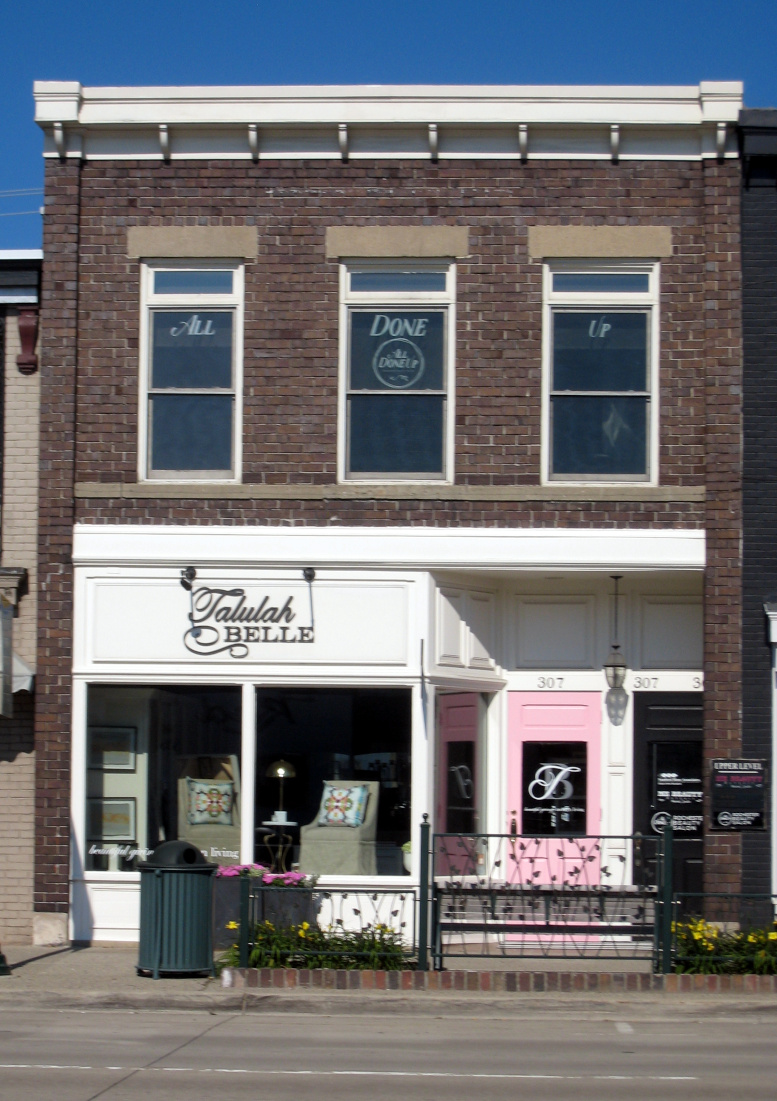 Lewis Ward Curtis Building, east elevation, 1982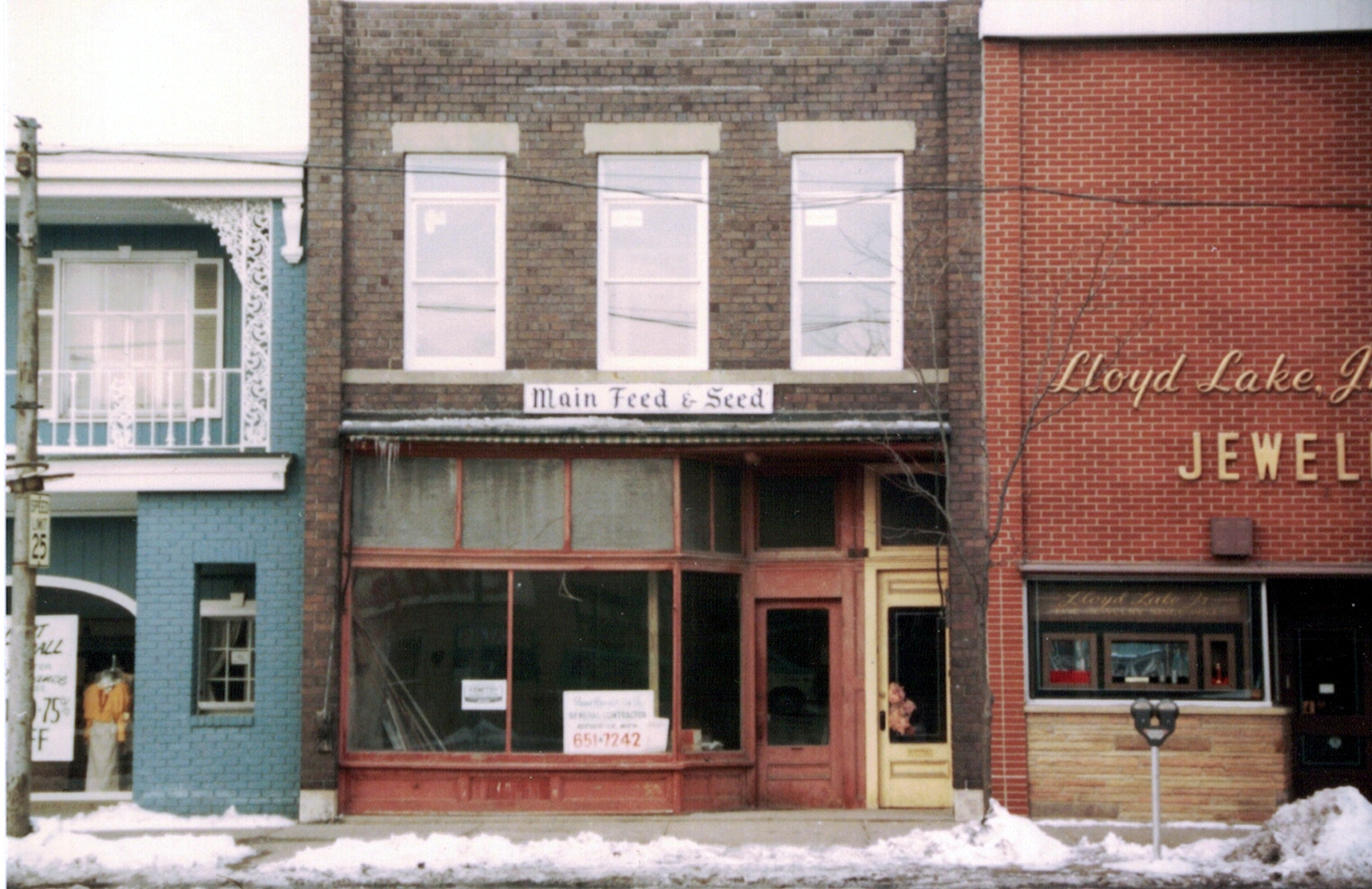 Lewis Ward Curtis Building, south and east elevations, 1907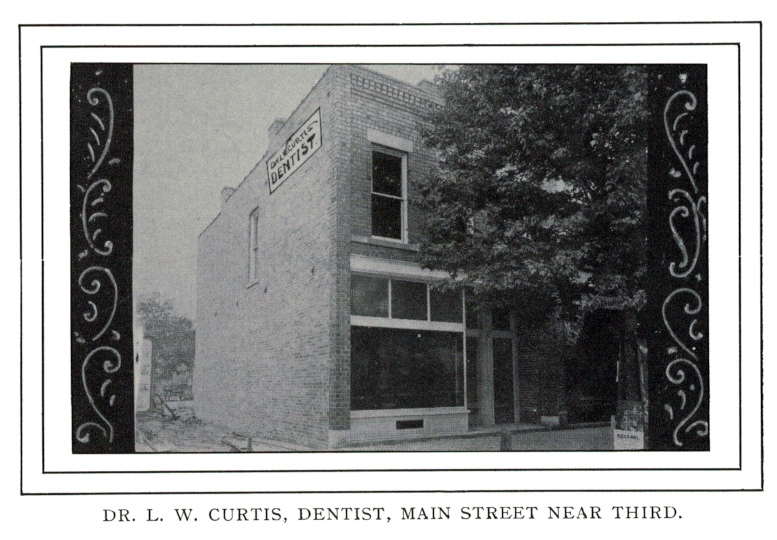 Backstory and Context
The building at 307 S. Main was built in 1907 by Lewis Ward Curtis (1879-1976). Curtis was a 1902 graduate of the University of Michigan College of Dentistry, and after receiving his degree he returned to his home in Rochester to establish his dental practice. By 1907, he was successful enough to build a new brick building on Main Street which housed his offices on the second floor and provided retail space on the first floor.
Several different businesses have occupied the ground floor of the Curtis building. In July 1910, a Pontiac dry goods business called the Speedy Outlet opened a branch store in the building. In 1915, it was the location of Peter Raymond's Buick showroom. It served as the first home of the A & P grocery store after the chain located in Rochester in 1923. In 1927, Alvah N. Dean opened a feed store there, and a feed business would occupy 307 S. Main for over half a century thereafter. Dean asked one of his employees, Al Michalka, to manage the feed store in 1927, and Michalka added a line of pet supplies to the store on his own. By 1933, the Dean feed store and the hatchery business that he also operated were suffering from the effects of the Great Depression; when Dean's business failed completely in the summer of 1933, Al Michalka decided to buy Dean out and make a go of the feed store himself. Main Feed and Seed, the name by which Al Michalka's business was known, operated at 307 S. Main until March 1982. At the time of Michalka's death, he was the longest-tenured merchant in Rochester's business district.
After Michalka's death, Roger Knapp purchased the building and restored the exterior with the design assistance of architect John Dziurman. The restoration project won a 1985 Outstanding Achievement Award for Building and Design Construction from the Engineering Society of Detroit.
A number of businesses followed Main Feed and Seed in the restored structure, including Eaton & Co. Leather and Luggage, a coffee house and the Tallulah Belle boutique.
Sources
"Messrs. Dean and Barber, of Big Beaver, have opened a feed store in the Curtis building, recently vacated by the A&P store, to be known as the Common Sense Feed Store," Rochester Clarion, April 1, 1927, p.4.
"Dr. Curtis Succumbs," Rochester Clarion, October 14, 1976.
Bas, Ed. "Main Street Merchant in Business 50 Years," Rochester Eccentric, August 25, 1977, p.3A.
"Michalka, Albert [obituary]," The Oakland Press, January 1982.
"Mayor is Upbeat About Downtown's Future," Rochester Eccentric, July 4, 1985, p.3A.
Image Sources
Deborah Larsen

Harold Mowat

Rochester, Michigan 1907 (Rochester, Mich.: W. A. Fox, 1907) [public domain]

Additional Information