Winnie Palmer Nature Reserve
Introduction
​The Winnie Palmer Nature Reserve at Saint Vincent College is a 50 acre nature reserve adjacent to Saint Vincent College in Latrobe, Pennsylvania. The Reserve includes a native landscapes, trails, meadows, gardens, Environmental Learning Barn, Nature Explore Certified play spaces, pond, wetlands, and more! The property is open to the public for recreation, conservation, and education.
Images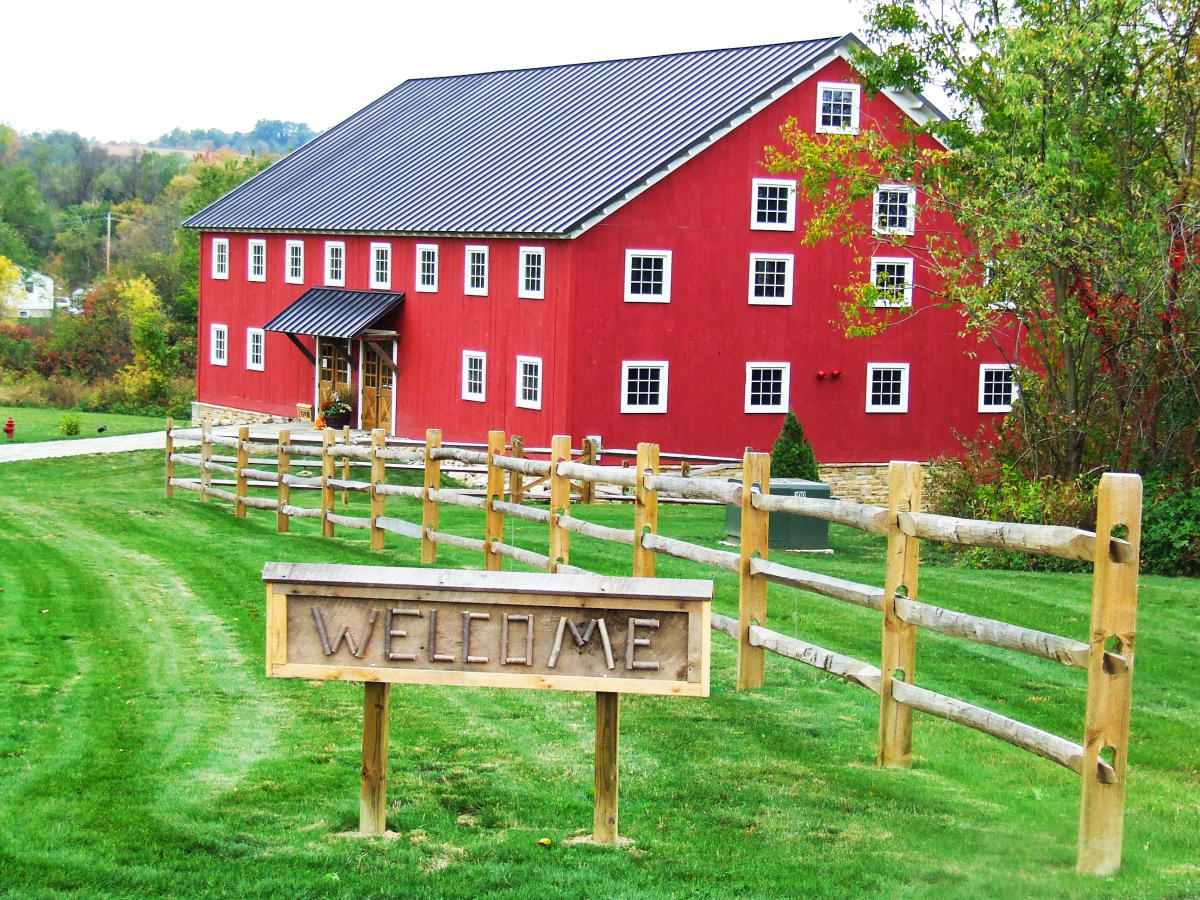 Backstory and Context
The Winnie Palmer Nature Reserve began when two attorneys anticipated the development of the Route 30 corridor and purchased a large amount of land near Route 30 and Route 981. In 1991 the area did in fact begin to flourish with the expansion of the highway, that now included grocery stores, restaurants and businesses. Many in the community resented this development due to the harm it was causing to small businesses in the area.
Winnie Palmer, late wife of Arnold Palmer, was one of those individuals. Winnie served on the board of directors of Saint Vincent College and had always loved looking across their land. She thought developing the land would ruin the scenery and view of the college campus and Basilica. She also wanted to do what the community wanted. Winnie then set out to preserve this scenery by creating the Winnie Palmer Nature Reserve.
Sources
The Winnie Palmer Nature Reserve, About Us. Accessed July 6th 2020. https://www.wpnr.org/the-reserve.html.
Image Sources
https://www.laurelhighlands.org/listing/winnie-palmer-nature-reserve-at-saint-vincent-college/548/

Additional Information