Ida Tarbell Childhood Home
Introduction
Built in 1870 by Franklin Sumner Tarbell in Titusville, Pennsylvania, this historic house was restored in 2007 by the Oil Region Alliance. It served as the childhood home of Ida Tarbell, whose investigative journalism lead to the breakup of John D. Rockefeller' s oil monopoly by way of the Sherman Anti-Trust Act of 1890. It used materials from the Bonta House of Pithole (now a ghost town) and features a curved wall, made possible by Franklin's work as a barrel-maker. Open houses and themed public teas have generated local interest in the house and Ida's role on the national stage.
Images
Tarbell House as seen in 1895 - 1900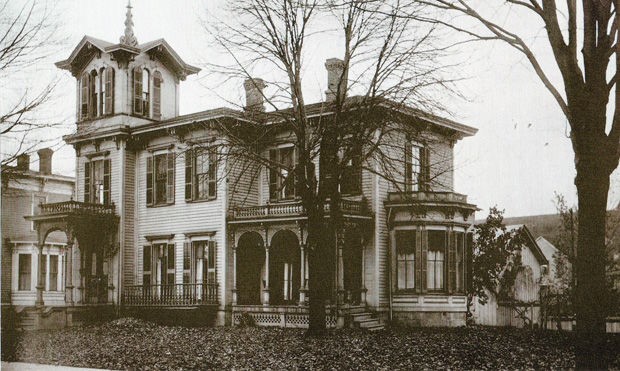 Tarbell House pre-restoration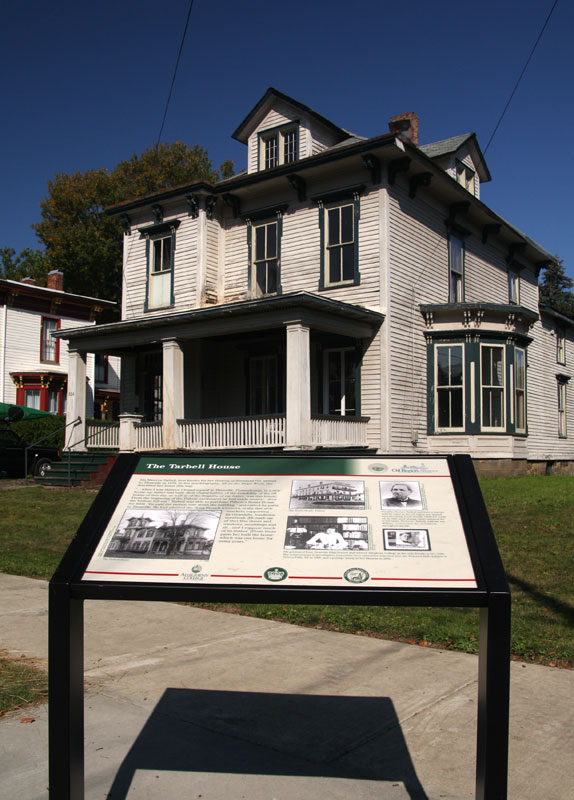 2010, mid-restoration, with a fresh coat of paint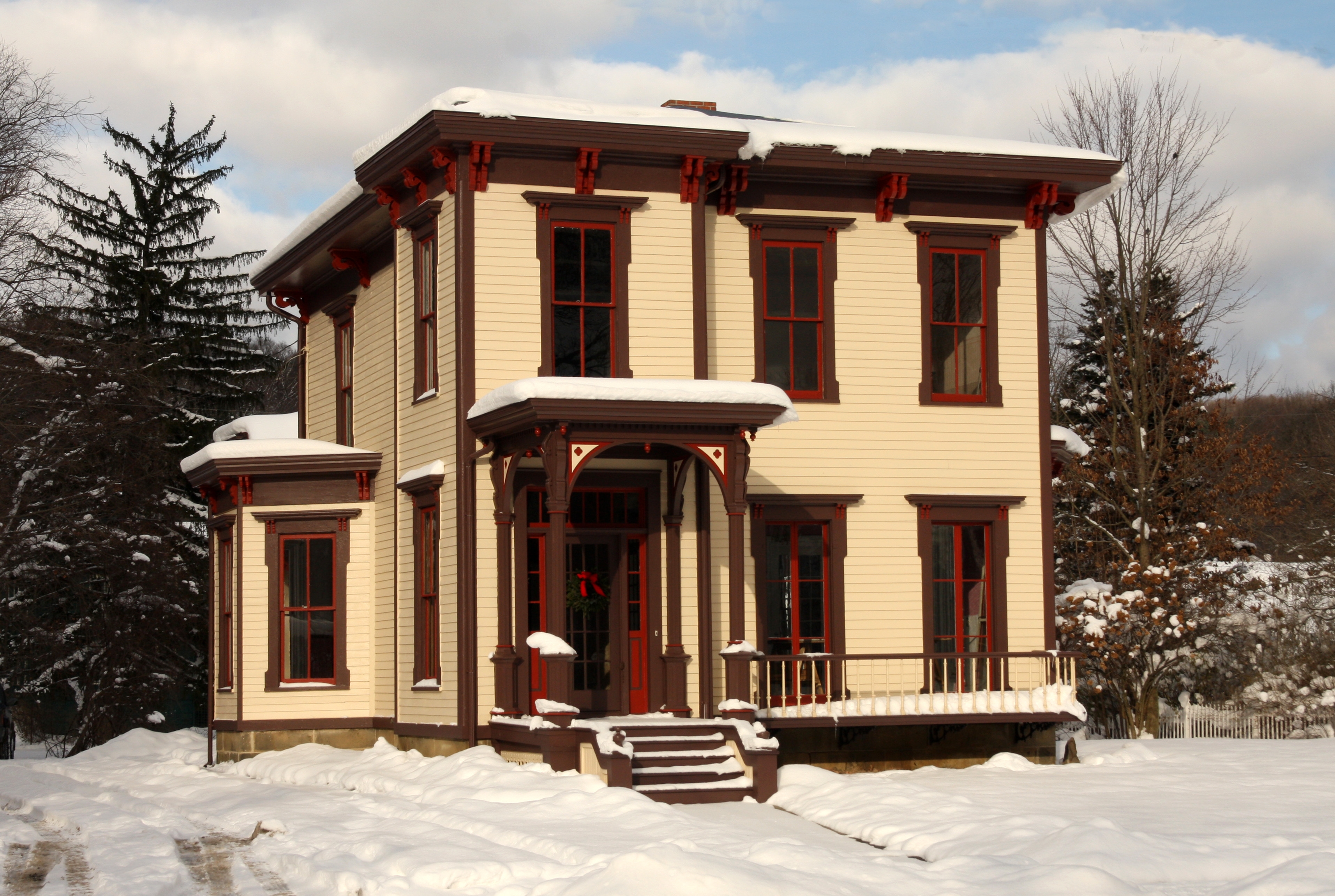 Reconstructed cupola is replaced in 2016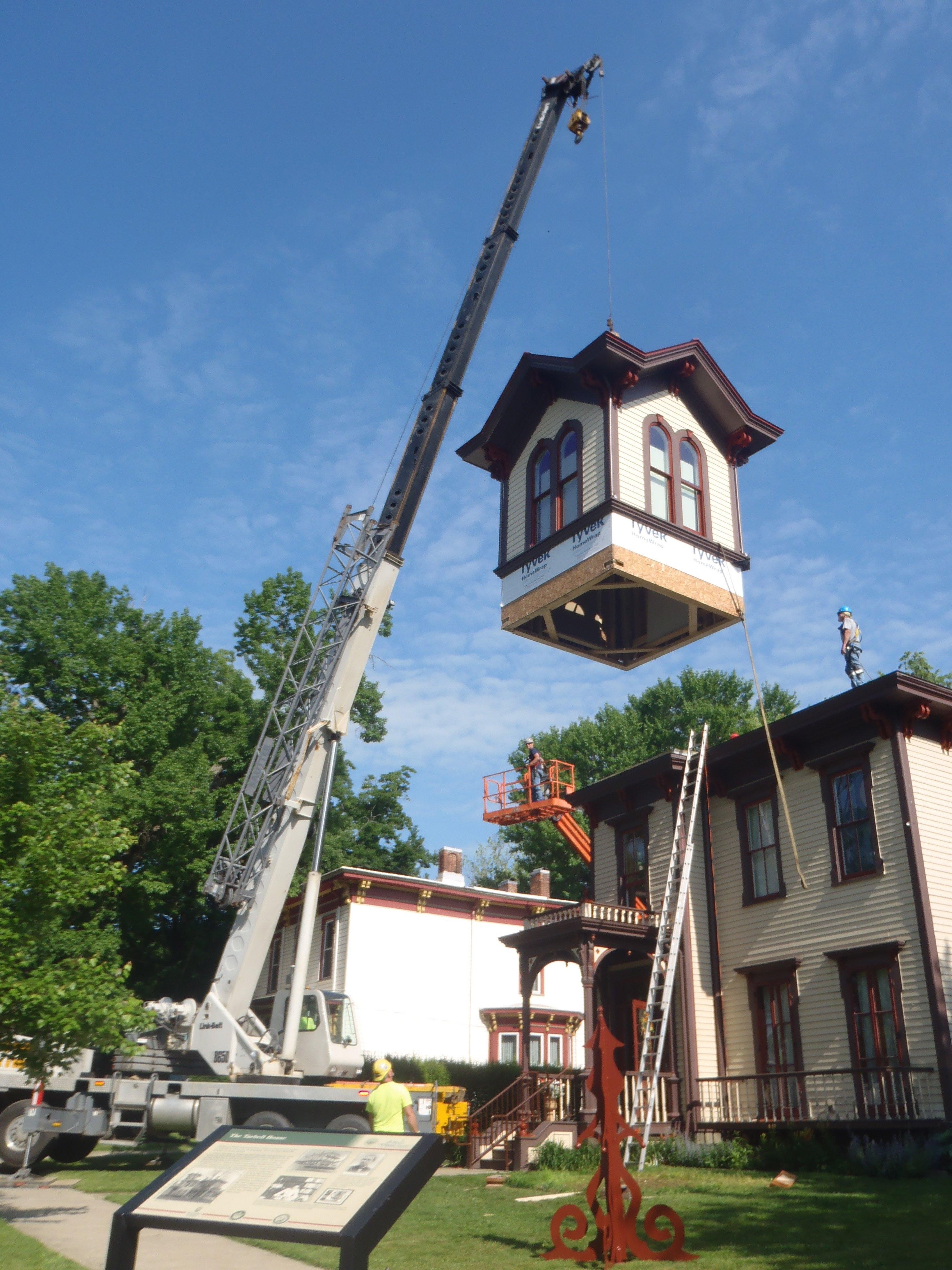 Restored Tarbell house, minus the east wing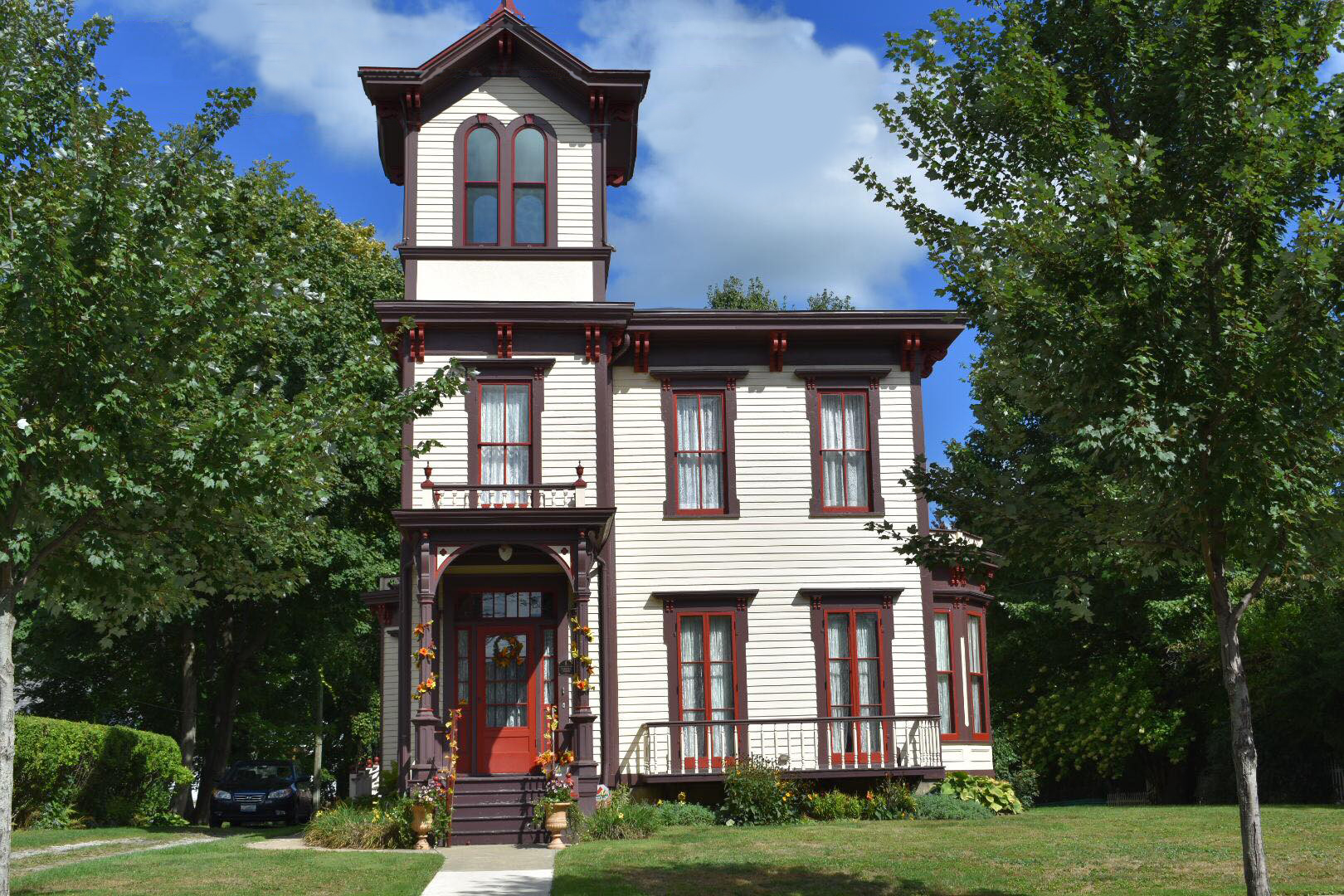 Public teas are held in the house, often with reenactors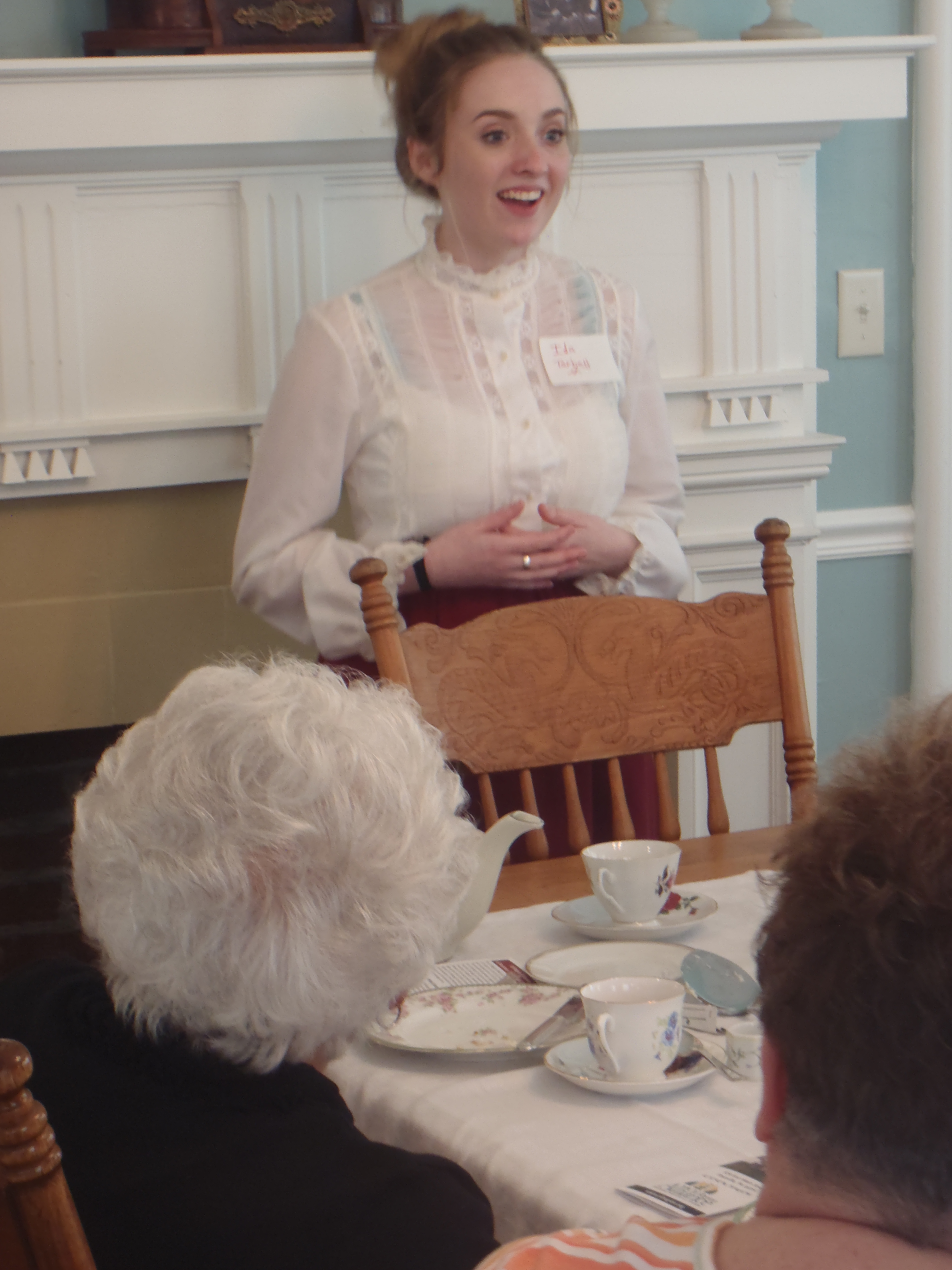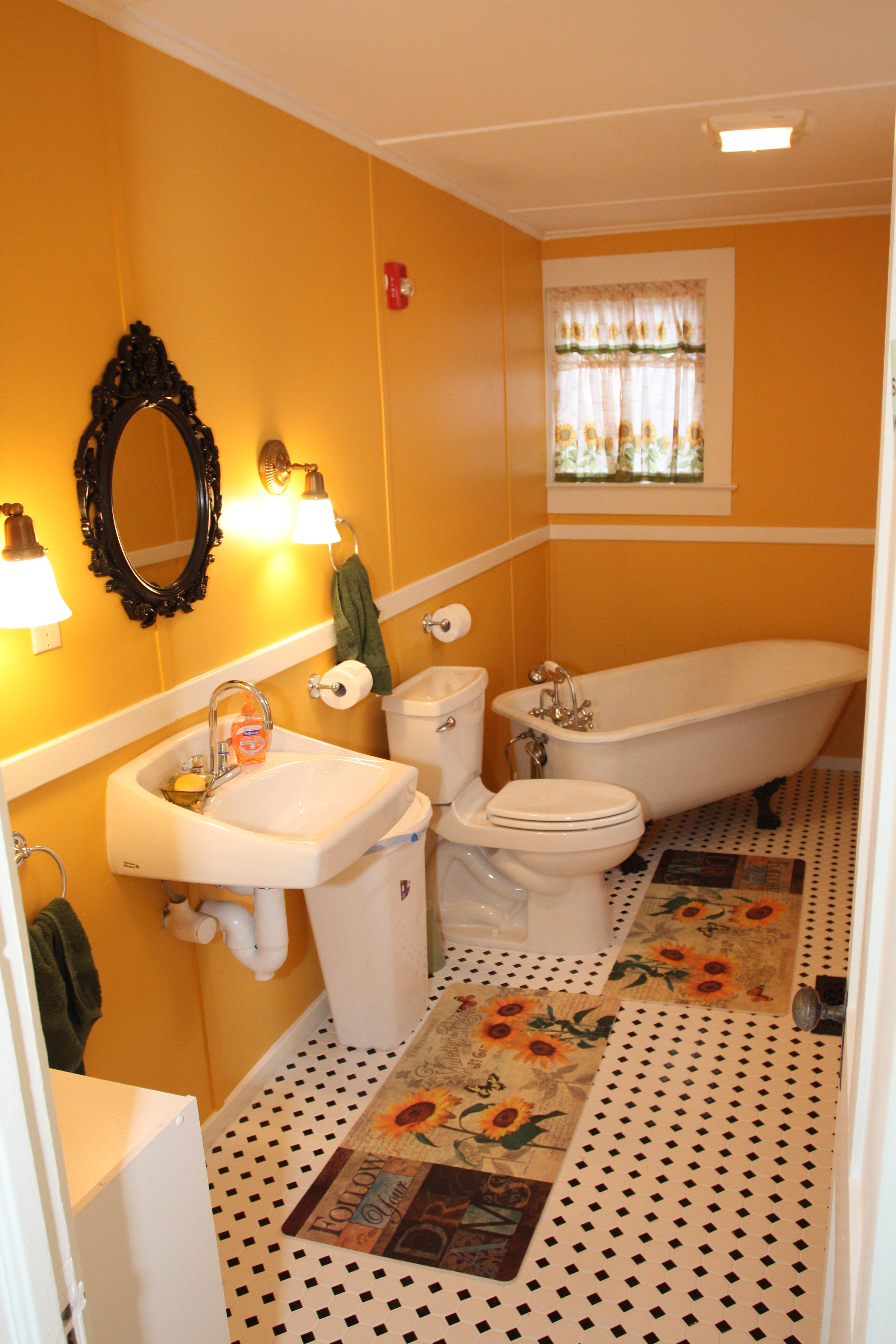 Refurbished parlor, looking into the dining room (left) and sitting room (right)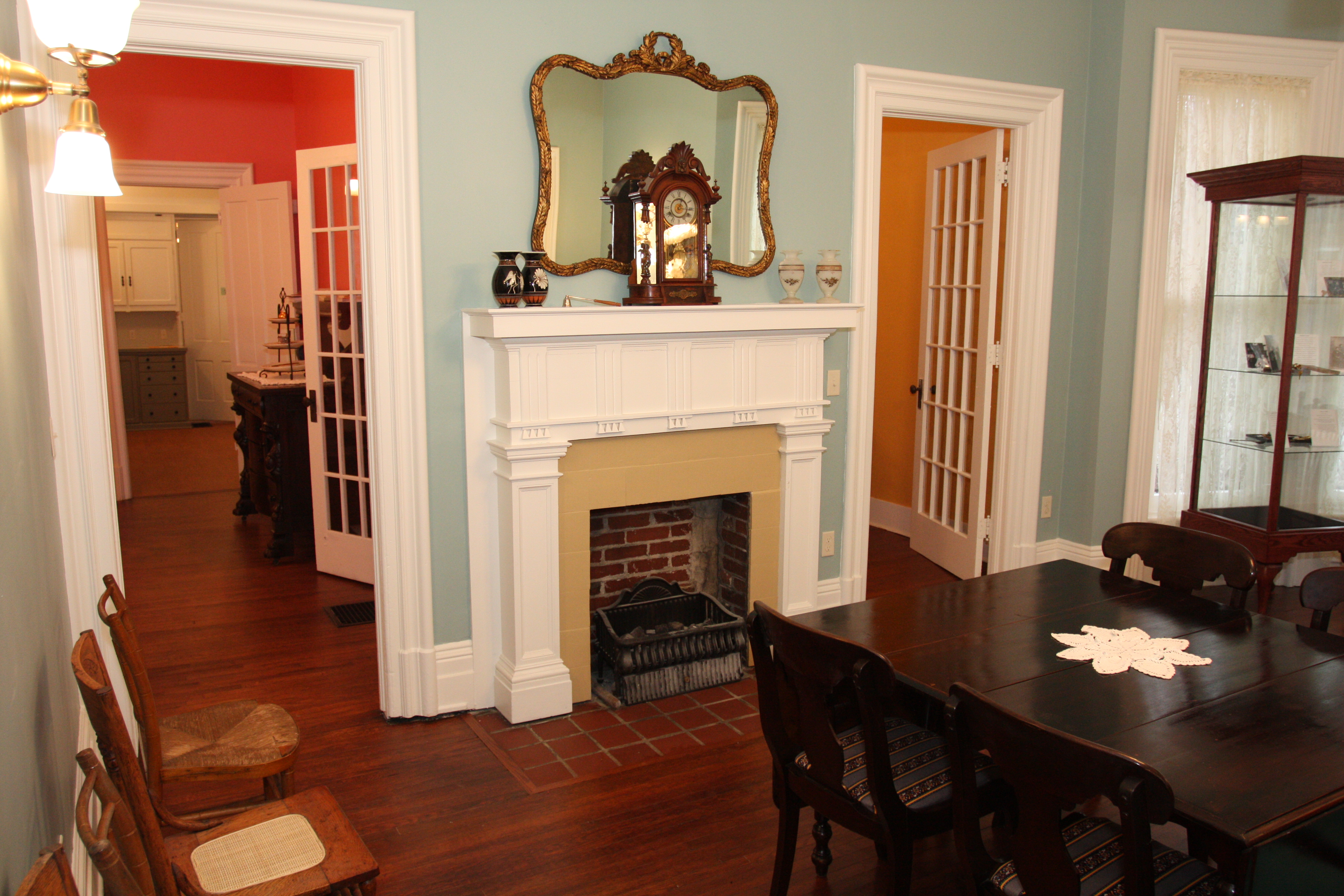 Upper floor - entrance to a rented apartment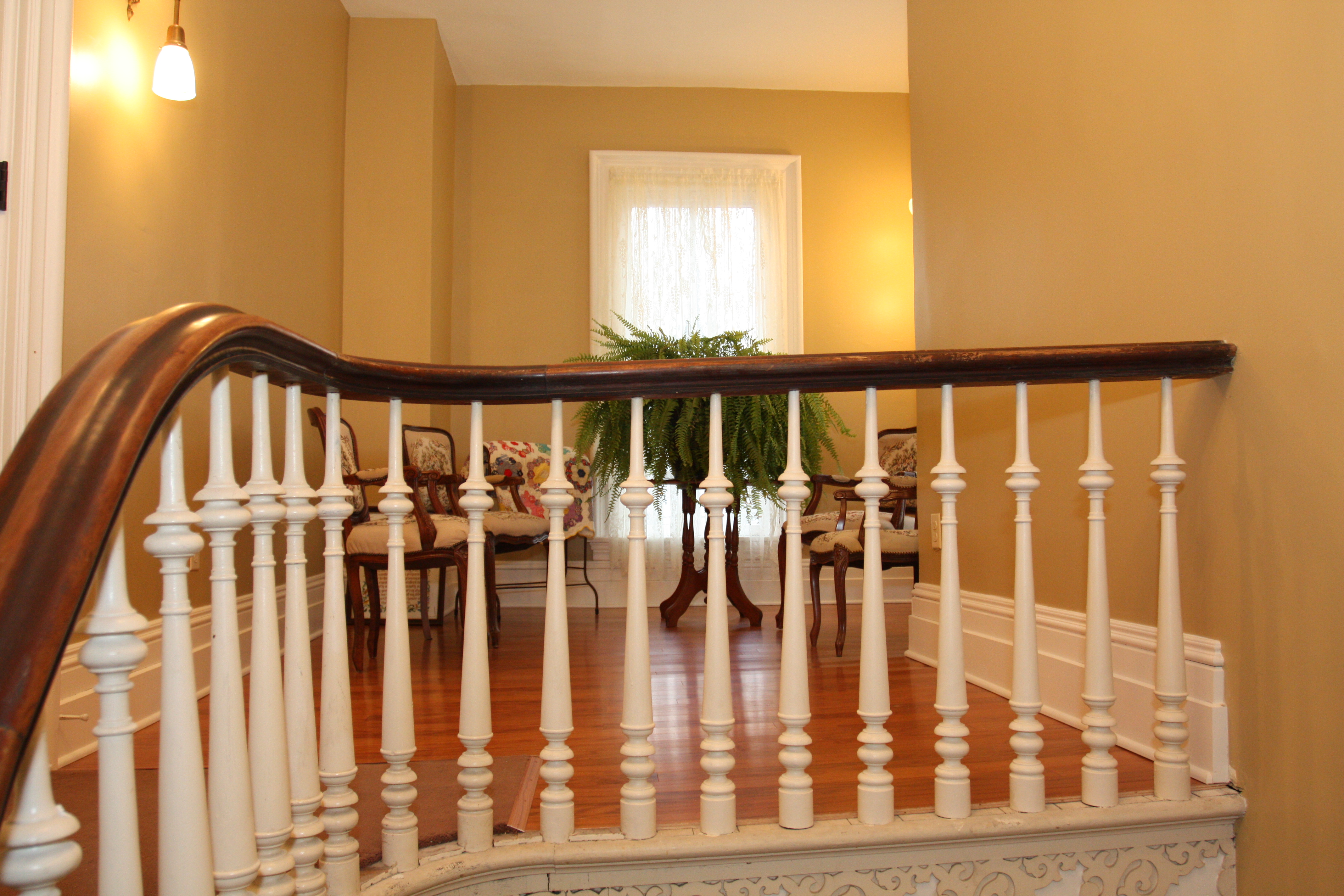 Franklin Tarbell's curved wall, dining room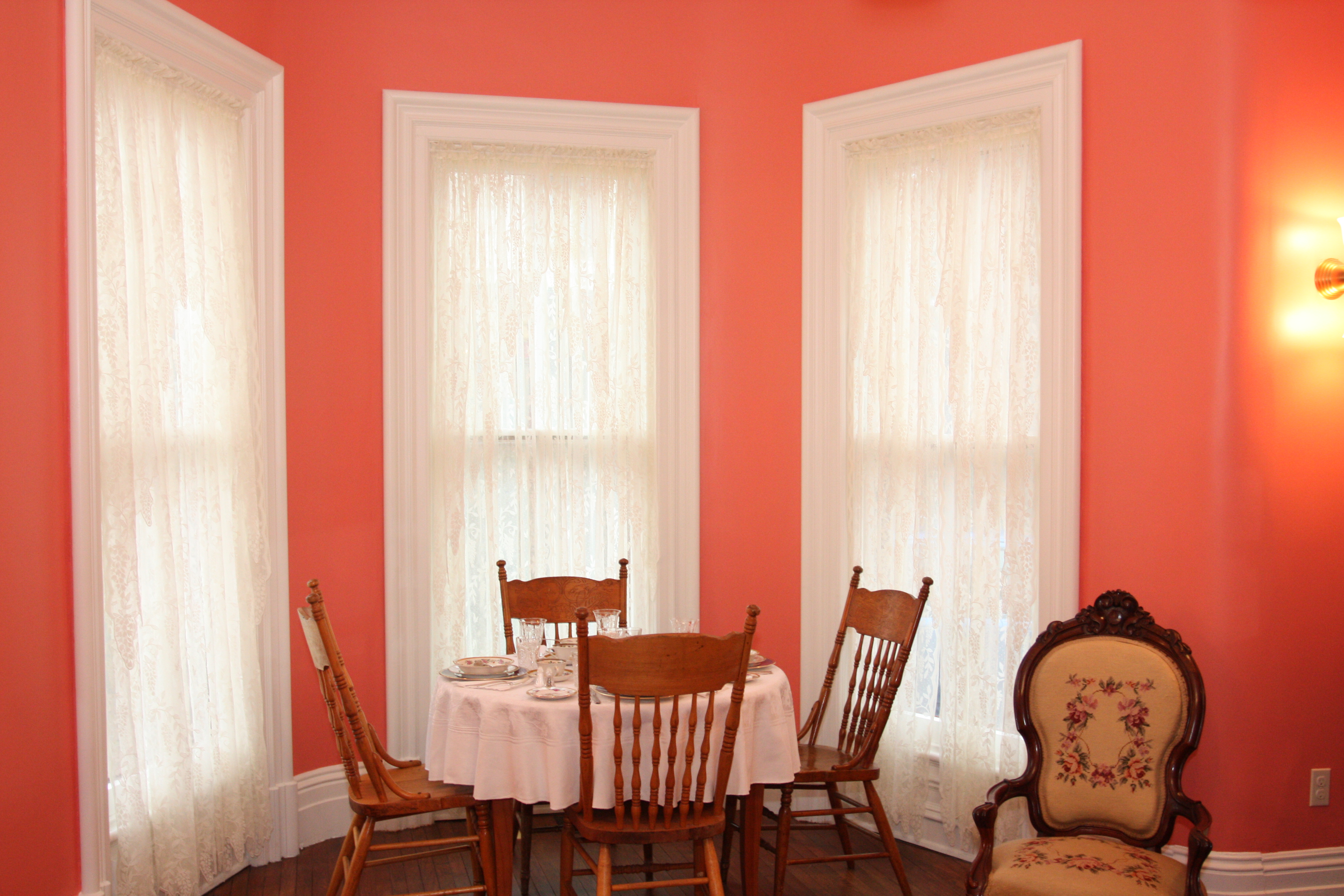 Backstory and Context
A barrel maker by trade, Franklin Tarbell found his services in demand during the Pennsylvania oil boom of the mid-1800s. With this new money, he bought the remains of the Bonta House of Pithole, Pennsylvania (a failed oil boom town) for a mere $600 (it was built for $60,000 at the time). All salvageable materials were moved to Titusville and in 1870 the Tarbell house was completed in an Italianate style. This style was characterized by decorative features, tall windows, flat roofs and asymmetrical designs. The Tarbell house featured two stories topped by a cupola, often occupied by young Ida. While the majority of the house has been restored, the east wing has been unable to be reconstructed because the lot was subdivided, and a new residence stands where the parlor once was.
This was nothing new. Even within the first few years of its existence, the Tarbells were already making drastic changes to their abode. They switched to gas heat in 1872, necessitating the removal of their coal-based heating system. Decades later, indoor plumbing was introduced to the bathroom located off the kitchen. Before 1912, Franklin added an artist's studio to the second floor for his other daughter, Sarah. She pursued her dream of painting until her parent's ill health forced her to become their full-time nurse. Ida had moved out by this time, however. Her far-flung travels ranged from Paris to Connecticut, as she wrote and gave lectures for the rest of her life. As such, Esther Tarbell (her mother) remained in charge of the house after Franklin's death.
Following the death of Esther Tarbell, the house was purchased by Lee and Inez Green. Over the course of their 65 – year ownership, they drastically changed the façade of the house as well as the interior. In addition to water damage, the house suffered from a fire in 1920 after workers attempted to remove paint on the east side with blowtorches. The roof was given an incline, the porch was converted to a wrap-around, and the east wing was lost. The house was purchased by the Gibson family in 1983 before a mortgage company came into possession of it in 2006.
In 2007, Juliet of the Oil Region Alliance lead a restoration team that worked until 2016 to restore the Tarbell house to its former glory. Her ten-phase plan resulted in award-winning reconstruction which involved structural repair, period-appropriate redecoration of the interior, and constriction of a replica cupola. Since then, the house has hosted teas and themed events with reenactors, in addition to open houses. The reenactors are generally local high school students who portray Ida Tarbell, John D. Rockefeller, Franklin Tarbell, and more. The themed events range from historic teas with "Ida" to "fairy teas" where young children pretend to be woodland sprites. The house can also be booked for private teas and events. Visitors who opt for the guided tour are informed of Ida's upbringing, historical relevance, and may purchase her works as well as works related to that time period. 
Sources
Hillburn, Juliet. Self-Guided Tour Brochure Tarbell House. Oil City, Pennsylvania: Oil Region Alliance of Business, Industry & Tourism, 2019. 
Image Sources
https://www.goerie.com/entertainmentlife/20171117/restored-living-history-house-in-titusville-wins-statewide-award

Oil Region Alliance Archives

Oil Region Alliance archives

https://www.ellwoodcityledger.com/entertainmentlife/20171117/restored-living-history-house-in-titusville-wins-statewide-award

Oil Region Alliance Archives

Oil Region Alliance Archives

Oil Region Alliance archives

Oil Region Alliance Archives

Oil Region Alliance archives

Oil Region Alliance archives

Additional Information