Arriola's/ Saracondi's Boarding House
Introduction
Located in the building now recognized as Rise and Grind Nutrition, the Arriola's/ Saracondi's boarding house provided housing, meals, and place for social gatherings for many early Basque immigrants. Similar to the Anduiza and Uberuaga boarding houses located nearby, it acted as a "home away from home" for many young men entering Boise to work as sheepherders. Although the boarding house is no longer operational, the presence of this historic building in downtown Boise adds to the narrative of the Basque community in Boise.
Images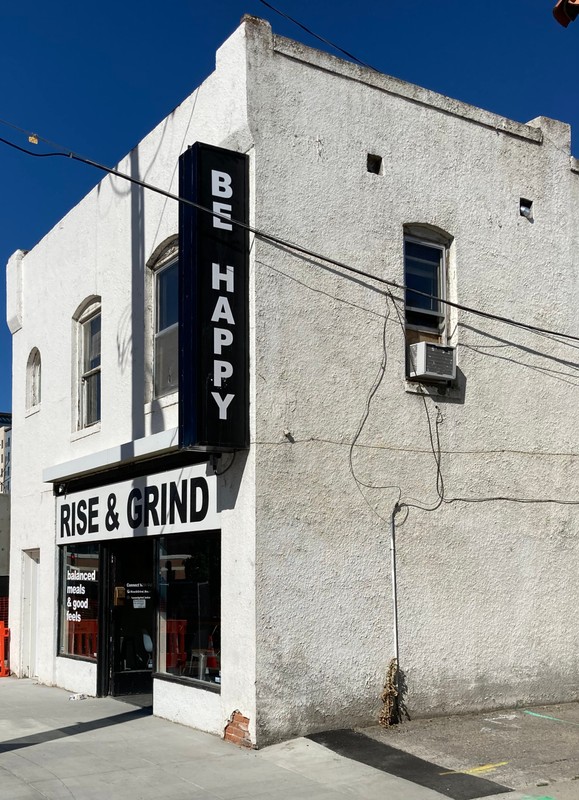 Backstory and Context
In the early 1900s, Basque immigrants from Spain and France came to Idaho to work as sheepherders in the Boise area. A majority of these men came over on three-year contracts, before returning to the Basque country with the money they had saved from working. However, not all chose to return home and many stayed in the area permanently to work and start families. As a result of the large number of immigrants entering the area, Basque boarding houses became popular housing accommodations for men entering the United States. These boarding houses located in a variety of places throughout Boise, and were typically Basque owned and operated by permanent residents. 
The Arriola's boarding house, later renamed the Saracondi's boarding house, was established alongside many other Basque businesses and housing facilities in downtown Boise. Although Jose Uberuaga, was listed as the primary owner up until 1911, the boarding house was operated by Juan and Juana Arriola Uberuaga from 1909- 1921. Jose Uberuaga and his wife later owned the Uberuaga boarding house in 1917 at 608 Grove St. near the Arriola's. Since its function as a boarding house, the building has housed a variety of businesses, most recently Spit Shade Tattoo and Rise and Grind Nutrition. Despite no longer being Basque owned, the original building, located behind the Basque Center still serves as a reminder of the legacy of the Basques in Boise and the impact they had on the development of the city.
Sources
Mackey, Meggan Laxalt. Lekuak: The Basque Places of Boise, Idaho. Reno, Nevada. Center for Basque Studies Press, 2018.
Totoricaguena, Gloria. Boise Basques: Dreamers and Doers. 2nd Edition. Reno, NV. Center for Basque Studies , 2004.
Boarding House: 211 S. 6th Street, Boise Basque tour. Accessed July 13th 2020. https://boisebasquetour.wordpress.com/block-site-11/.
Image Sources
Provided by Kristina Cockerille

Additional Information