Freeman's Mill Park
Introduction
Freeman's Mill, as it is known by the locals, was placed on the National Register of Historic Places in 1996. Its significance in architecture, engineering, industry and social history make it a landmark. The mill was originally constructed between 1868 and 1879.
Images
Built between 1868-1869, the mill was used until 1996.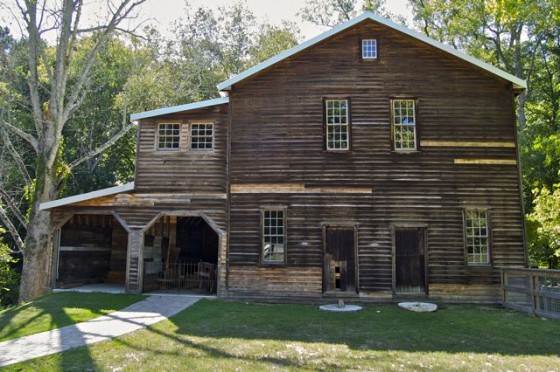 The site also features a waterfall and a pond.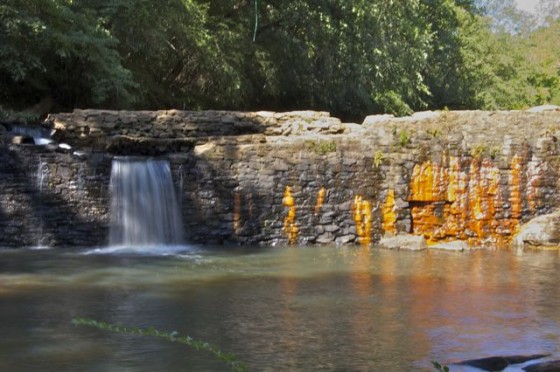 Backstory and Context
Although the area around Freeman's Mill is now a known park in the area, the mill itself has existed since the late 19th century. Although the actual development date is unknown, estimates put its construction between 1868 and 1879. John and Levi Loveless constructed the original mill. It remained theirs until 1913 when it was purchased by W. Scott Freeman.
The mill was eventually sold to Newt Pharr, but still operated by the Freeman family until it was placed on the National Register of Historic Places in the late 1990s. During that time frame, the mill was also purchased by Lewis Swann in 1946. The mill was functional up through until 1996. This is why the mill has been known as Freeman's Mill, Swann's Mill, and Alcovy Mill.
The county purchased the mill and its land in 2002, but it did not become a park until 2009. As of 2017, the county plans to renovate the mill building into a museum that will feature interactive exhibits, life-size dioramas, and reproductions of mill equipment.
Sources
Estep, Tyler. "Gwinnett County will spend $406K to revive an historic mill." Atlanta Journal-Constitution.
June 9, 2017.
http://www.ajc.com/news/local-govt--politics/gwinnett-county-will-spend-406k-revive-historic-mill/j8...
"Freeman's Mill Park." Capture Gwinnett. Accessed on Jan. 15 2015. http://www.capturegwinnett.com/location/freemans-mill-park.
Additional Information