Travellers Rest Plantation & Museum
Introduction
This home and plantation was built by Judge John Overton in 1799, three years after Tennessee secured its statehood. Overton, who founded of Memphis, was a wealthy slave owner, a land speculator, a close friend and advisor to Andrew Jackson, and a judge for the Tennessee Supreme Court. He was also an officer for the Confederacy during the Civil War. Guests can tour the historic plantation, learn about Overton and the history of early Nashville, and also learn about the Civil War in the region. The museum's new exhibit, The Battle of Nashville, tells the story of the Civil War from the perspectives of multiple residents of Travellers Rest who lived at the plantation during the war.
Images
In 1954 the National Society of the Colonial Dames of America in Tennessee rescued the house from threatened demolition. Today, it operates as a house museum.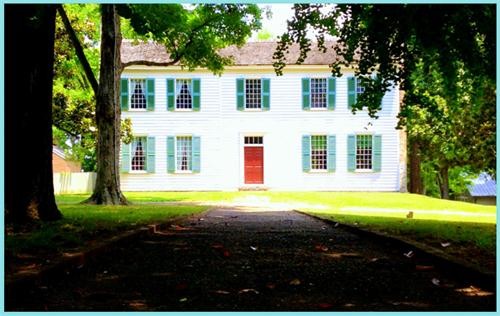 Backstory and Context
Although he originally opposed secession, Overton reversed course and voted in favor of leaving the Union when Tennessee voted on the issue for a second time in 1861. Overton also helped outfit a company of volunteers for the Confederate military and was elected to serve as an officer. As Federal troops approached and occupied Nashville in February 1862, Overton and other Confederated fled to the safety of Confederate lines. As a result, Harriet Overton, her sisters, overseers, and the family's slaves operated the house and the plantation during the war.
Sources
Harry Lee Swint, "Travellers' Rest: Home of Judge John Overton," Tennessee Historical Quarterly 26 (1967): 119-36.. .


Additional Information