Nippert Stadium
Introduction
Nippert Stadium is the home of the University of Cincinnati's football team. Built in 1924, it took nine years to complete the project from start to finish. With a capacity of 35,000, the actual record for attendance has been over capacity, 35,100. The stadium has been remodeled and looks significantly different from its original version, but as colleges abandoned the practice of hosting football games on the campus quad, this stadium is unique in its location and is the third oldest college football stadium in the nation.
Images
2014 Nippert Stadium Renovations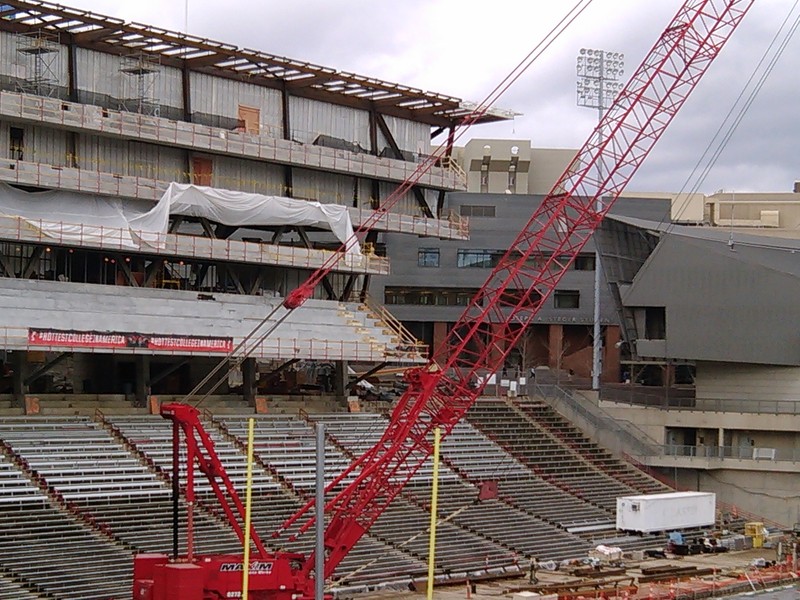 2014 Nippert Stadium/ Carson Field Renovations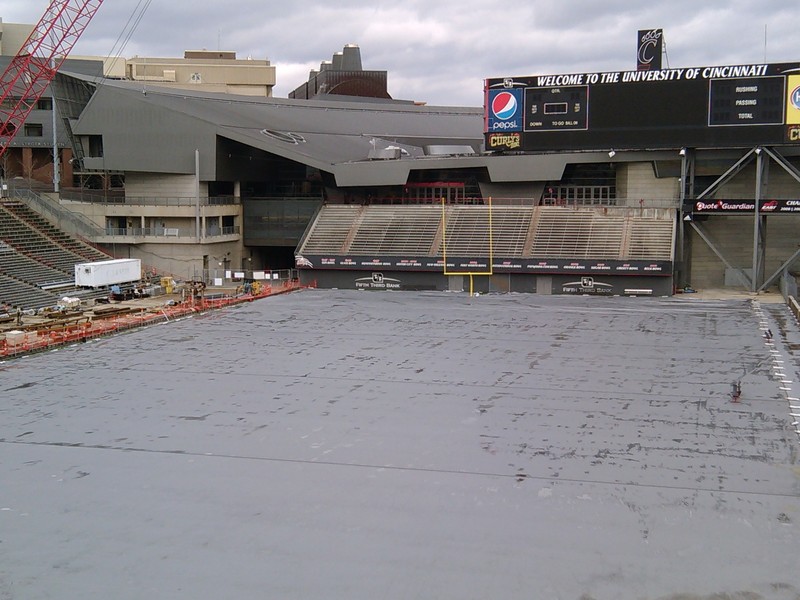 Carson Field and Nippert Stadium 1923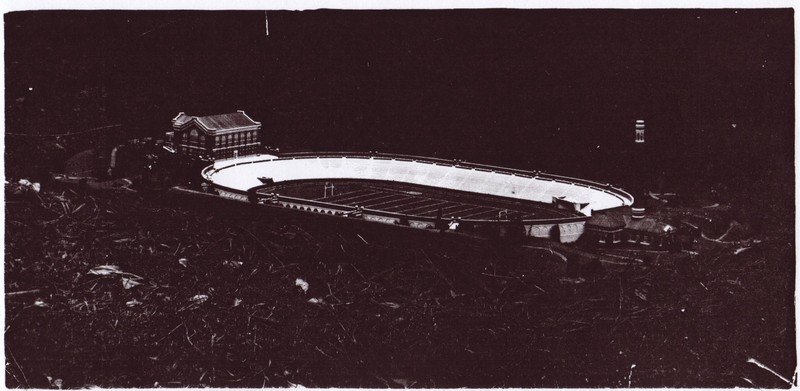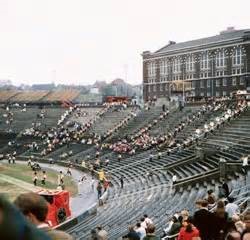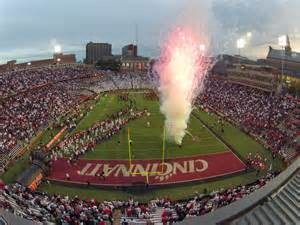 Backstory and Context
In 1895, Arch Carson began planning what would be the future home of the Cincinnati Bearcat's football team. Although the field was being played on since 1901, the stadium did not begin construction until 1915 and did not finish until 1924. In 1923 during a football game with Miami (OH), Cincinnati's "Jimmy Nippert sustained a spike injury and died a month later."1 Over the next year Nippert's grandfather, James Gimble helped to fund the finishing construction of the stadium. In 1924 the completed stadium was dedicated to Nippert and Gamble for their contribution and it was given the name, James Gamble Nippert Memorial Stadium, now referred to as Nippert Stadium.
Renovations have continued on the stadium throughout its history. In 1936, Nippert Stadium was lowered 12 feet adding 12,000 more seats to the existing 12,000. In 1954, a pavilion expanded the stadium even more to 28,000.2 Larger press boxes were added and state of the art scoreboards were even installed. In 2012 the President of the University, Dr. Santo Ono, and Athletic director Whit Babcock announced a $60-70 million dollar plan to expand and renovate the stadium once again.1 The expansion began at the end of the 2013 football season and should be completed in 2015.
In 1968, Nippert Stadium became the first home of the Cincinnati Bengals while their permanent home, Riverfront Stadium, was being constructed.2 The stadium has played host to many other events besides football. Britney Spears, Michael and Janet Jackson, NSYNC, and the Roots have played concerts here. In November of 2008, Barack Obama held a rally at the stadium two days before the Presidential Election.1
Sources
Facilities. University of Cincinnati Athletics Website. . Accessed March 05, 2017. http://www.gobearcats.com/facilities/nippert-stadium.html.


Additional Information