Howard Steamboat Museum
Introduction
This unique museum is located in the historic home of the Howard family, one of the leading builders of steamboats on the Ohio River. The home was built in 1894 and features ornate woodwork and many original furnishings such as brass chandeliers and stained glass windows. The historic home holds many artifacts related to the era when steamboats ruled the Ohio, along with photos, models, and archival materials related to the business of river travel. Master craftsmen from the shipyard created much of the decor in the mansion. Howard built steamboats included the luxurious J.M. White, the speedy City of Louisville and the popular Indiana. Models, photographs, paintings, half-hull models and other artifacts from the Great Steamboat Era abound at this unique Jeffersonville Museum.
Images
Step back in time to the Great Steamboat Era with a tour of the Howard Steamboat Museum.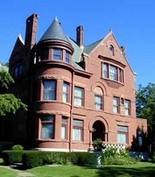 The museum grounds include paddlewheels, pilothouses, and several other displays related to the steamboat industry.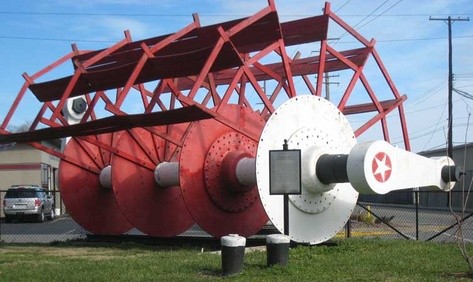 Additional Information