Knam's Brewery / Lembright Bakery
Introduction
Author-Uploaded Audio
Knam's Brewery and Lembright Bakery were located on the southwest corner of East Market Street and Mechanic Avenue beginning in 1874. Florian Knam operated a brewery here between 1874 and 1879 in the days before Prohibition. It was built into the side of the hill and had a deep cellar, allowing temperature control for the beer. Lembright Bakery was located here beginning in 1916 and closing in the mid-1960s. The building burned in 2008.
Images
Lembright's Bakery located at 179 East Market Street with several deliverymen and delivery trucks. The sign on the side of the building reads, "Lembright's Bakery. The home of Princess and Butternut Bread."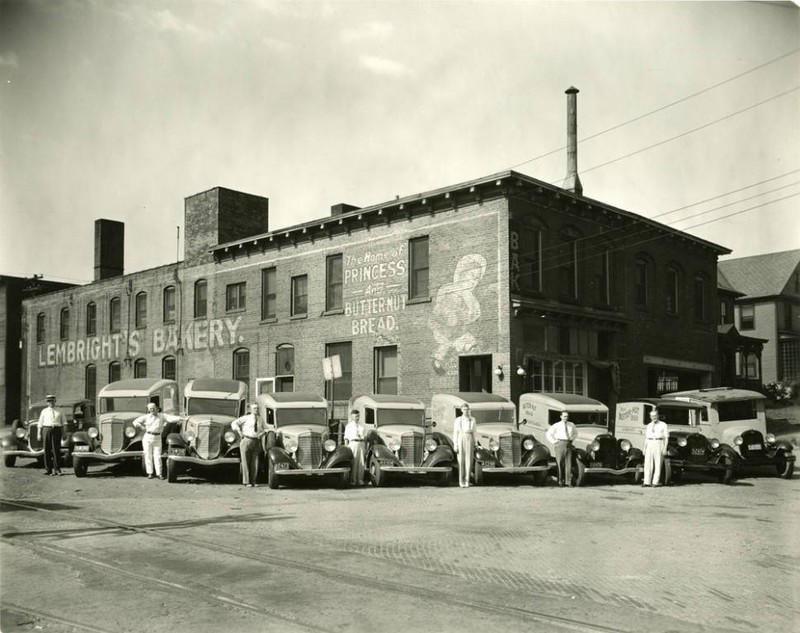 Delivery vehicles for Lembright's Bakery. Lembright's Bakery was "The Home of the PRINCESS And BUTTERNUT Bread".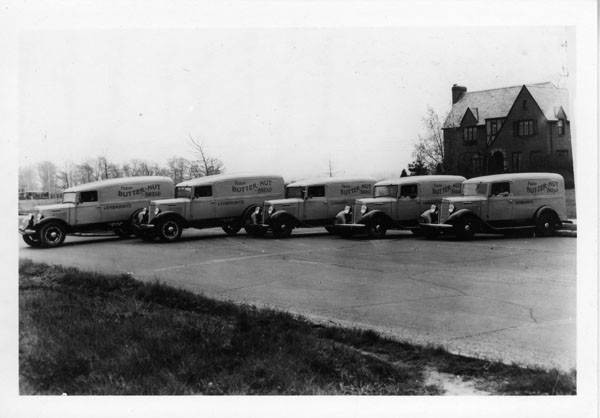 Backstory and Context
Knam's Brewery. This was the location of the Florian Knam Brewery. This pre-Prohibition brewery operated between 1874 and 1879. It was built into the side of the hill and had a very deep cellar. This was an advantage as it allowed better temperature control for the product. By the 1880s, many local breweries began disappearing, being driven out of business by bigger companies.
Lembright Bakery. This was for many years the site of Lembright Bakery. Lembright Bakery was founded in Alliance about 1907 by D. Fred Lembright. Three Lembright Brothers ran bakeries at several locations, before purchasing this location in 1916. The building was formerly the home of the Schaefer-Black Company of Canton. By 1959 the company had about 35 employees and specialized in making breakfast rolls for other bakeries. The company lasted until the mid-1960s. The building burned and was demolished in 2008.
Additional Information