The Olde Wayside Inn
Introduction
The Olde Wayside Inn, originally named Bradford Tavern, was the first hotel built in West Union, Ohio. Built by General David Bradford in 1804, the inn became popular for travelers on the route from Limestone, now Maysville, Kentucky to Wheeling, West Virginia. This registered Ohio historical landmark still offers its five rooms and a home cooked meal during certain events.
Images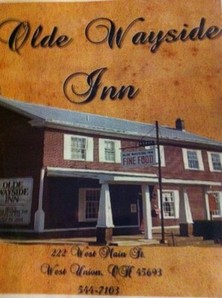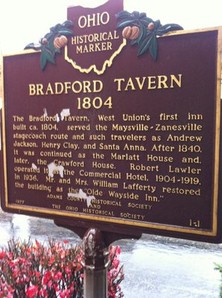 Inside the Olde Wayside Inn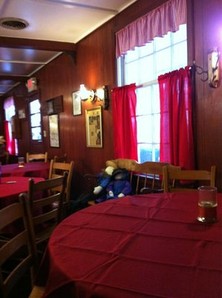 An example of their home-cooked meals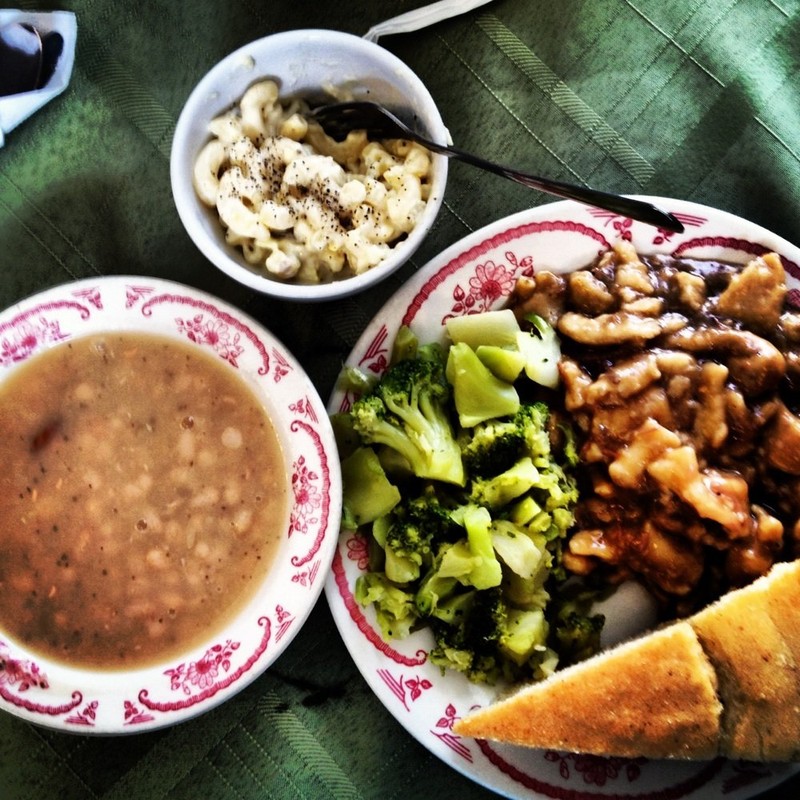 Backstory and Context
In 1804, on the northeast corner of Main and Cherry Street, the Bradford Tavern became the first hotel in West Union, Ohio. Several notable people stopped to rest here, such as General Andrew Jackson in 1829, on the way to his inauguration; Mexican General Santa Anna in 1836; and Statesmen Henry Clay and Thomas H Benton.
In 1850, this hotel became known as The Marlatt House. It was later called The Crawford House for over 25 years. In 1936, the old hotel opened once again as the Olde Wayside Inn. The building was restored and renovated by installing some model facility but still keeping the original framework and mantel to preserve the historic atmosphere of this hotel.
Now, The Olde Wayside Inn offers home cooked meals and comfortable rooms for travelers, bringing them closer to the lifestyle from more than 200 years ago in 1804.
Sources
"Adams County, Ohio Travel and Visitors Bureau." Historical Attractions. N.p., n.d. Web. 05 Feb. 2015.
"Olde Wayside Inn " Ohio History Central. N.p., n.d. Web. 05 Feb. 2015.
Additional Information