James K. Patterson Statue
Introduction
Author-Uploaded Audio
Made in honor of the University of Kentucky's first president James K. Patterson, this statue has stood on the campus's grounds since 1934. The Scotland native oversaw the transformation of the three local colleges into the state university we see today. Patterson served several colleges as a professor of Latin and administrator in addition to working occasionally as a writer for local papers. Patterson was known among his colleagues for having studied sciences in addition to the classics and showed a passion for education throughout his life. The statue has sat at its current location at the base of the Patterson Office Tower since 2003 but had been relocated several times prior to this.
Images
James K. Patterson Statue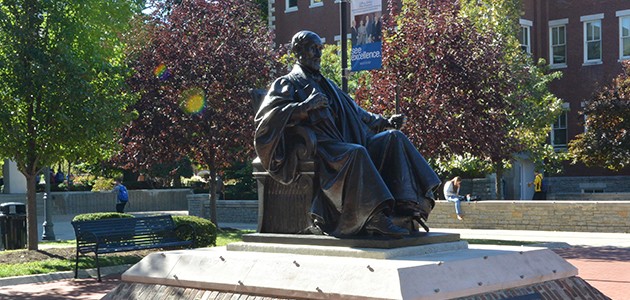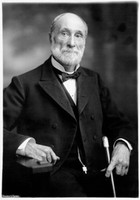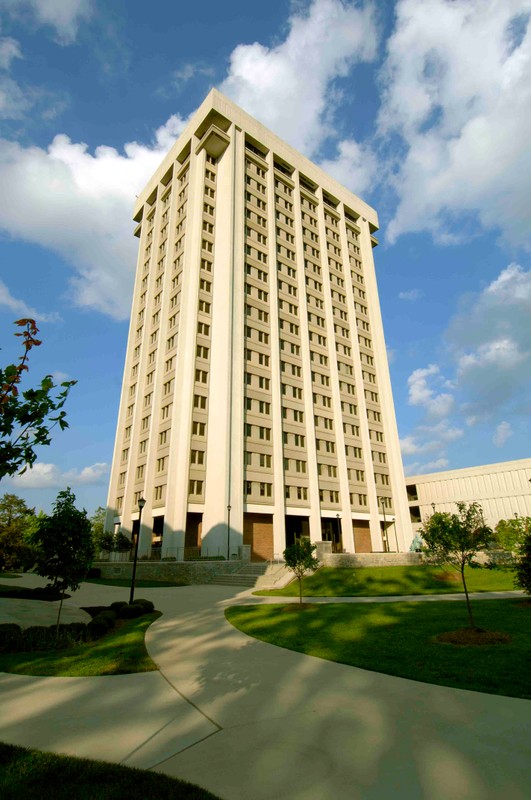 Backstory and Context
Author-Uploaded Audio
This statue, dedicated in 1934, shows the first president of the University of Kentucky, James K. Patterson. Designed by sculptor Augustus Lukeman, the piece was dedicated on the anniversary of Patterson's 100th birthday in honor of his service to the university. The funds to construct the statue came from Patterson's family and Patterson's own will and cost $25,000. Originally, the statue sat between the Administrative Building and Maxwell place, but it was relocated to storage in 1967 while the Patterson Office Tower was under construction. In 1969 the statue was placed near its current location at the feet of the Patterson building. It was later relocated to its current place outside of the main entrance of the Patterson building in 2003.
James K. Patterson was a Scottish immigrant who moved to the United States in 1842 with his family. An 1856 graduate of Hanover College, Patterson was a scholar throughout his life. Mainly a student of languages, Patterson taught Latin and studies Greek, Sanskrit, and Hebrew among other languages. Later in his life he pursued other subjects and began studying metaphysics, history, and politics. Patterson devoted his career to education and served a number of positions at the Stewart College, Transylvania College, and A&M College among others.
During Patterson's time as President of Transylvania College, the merger began between A&M College, Transylvania, and Kentucky University. This merger failed and in 1878 A&M officially separated from the other institutions. That year he was elected as an interim president, his position became official in 1880 when he was re-elected. To help repair the financial damaged caused by the merger and subsequent separation of the colleges, Patterson famously advocated for the state's General Assembly to institute a tax to raise funding for the college. Despite the tax being initially unpopular, Patterson was able to persuade the body to vote in its favor and the tax was implemented beginning in 1882. This move and Patterson's decision to take out a personal loan to assist the college helped save the school from financial ruin.
Before his retirement in 1910, Patterson oversaw the name change from A&M College to State University, Lexington, Kentucky. As President of the school, Patterson also helped guide the institution to university status. Patterson remained an active part of the university community until his death in 1922, even living on campus in the president's home after his retirement and attending board meetings. 
Sources
Biographical Cyclopedia of the Commonwealth of Kentucky. Chicago, IL. John M. Gresham Company, 1896. p. 53-55. https://archive.org/stream/cu31924028804122#page/n11/mode/2up/search/james+kennedy+patterson.
Lewis, George. UK Relocates Campus Landmark, University of Kentucky. July 22nd 2003. Accessed August 21st 2020. http://www.uky.edu/PR/News/Archives/2003/July2003/03-07_statue_moved.htm.
Parmley, Rob, Nancy Demarcus, and Frank Stanger. James K. Patterson, University of Kentucky. Accessed August 21st 2020. https://libraries.uky.edu/libpage.php?lweb_id=320&llib_id=13.
Image Sources
https://www.uky.edu/president/priorities-and-accomplishments/financial-model

https://libraries.uky.edu/libpage.php?lweb_id=320&llib_id=13

https://calendar.uky.edu/patterson_office_tower#.X0AtUIhKjD4

Additional Information