Digitization Lab
Introduction
The digitization lab is located off of the archives workroom and contains a range of technology to scan, record, and transfer information. The lab is equipped with a large flatbed scanner and Bookeye overhead book scanner, used for digitizing photographs, documents, ledgers, scrapbooks, and books. The audiovisual digitization setup is capable of digitizing vinyl records, cassette tapes, and VHS. The digitization lab also houses our audio and visual recording equipment used for conducting oral histories, documenting SU events, and photographing artifacts in our collection.
Images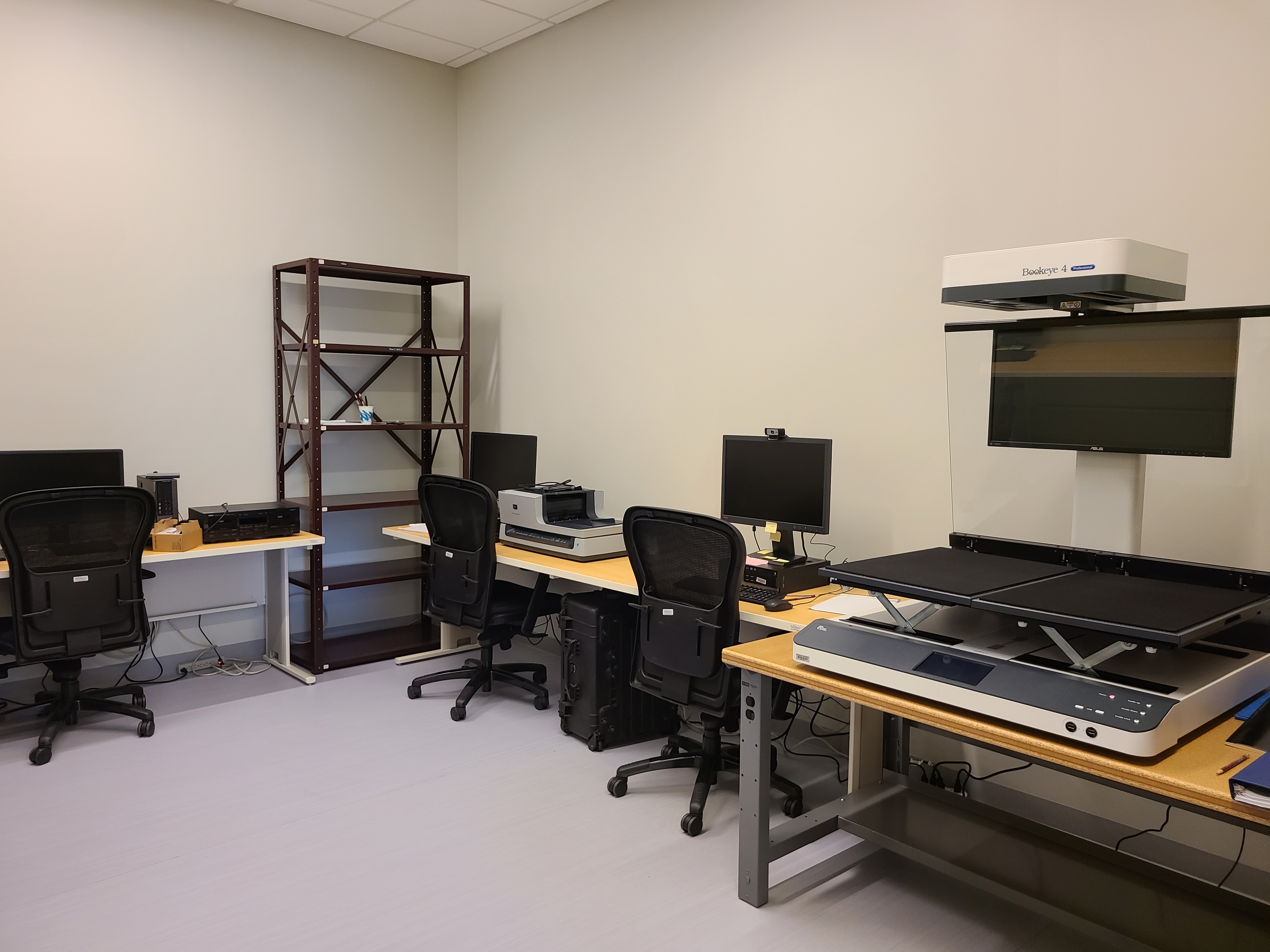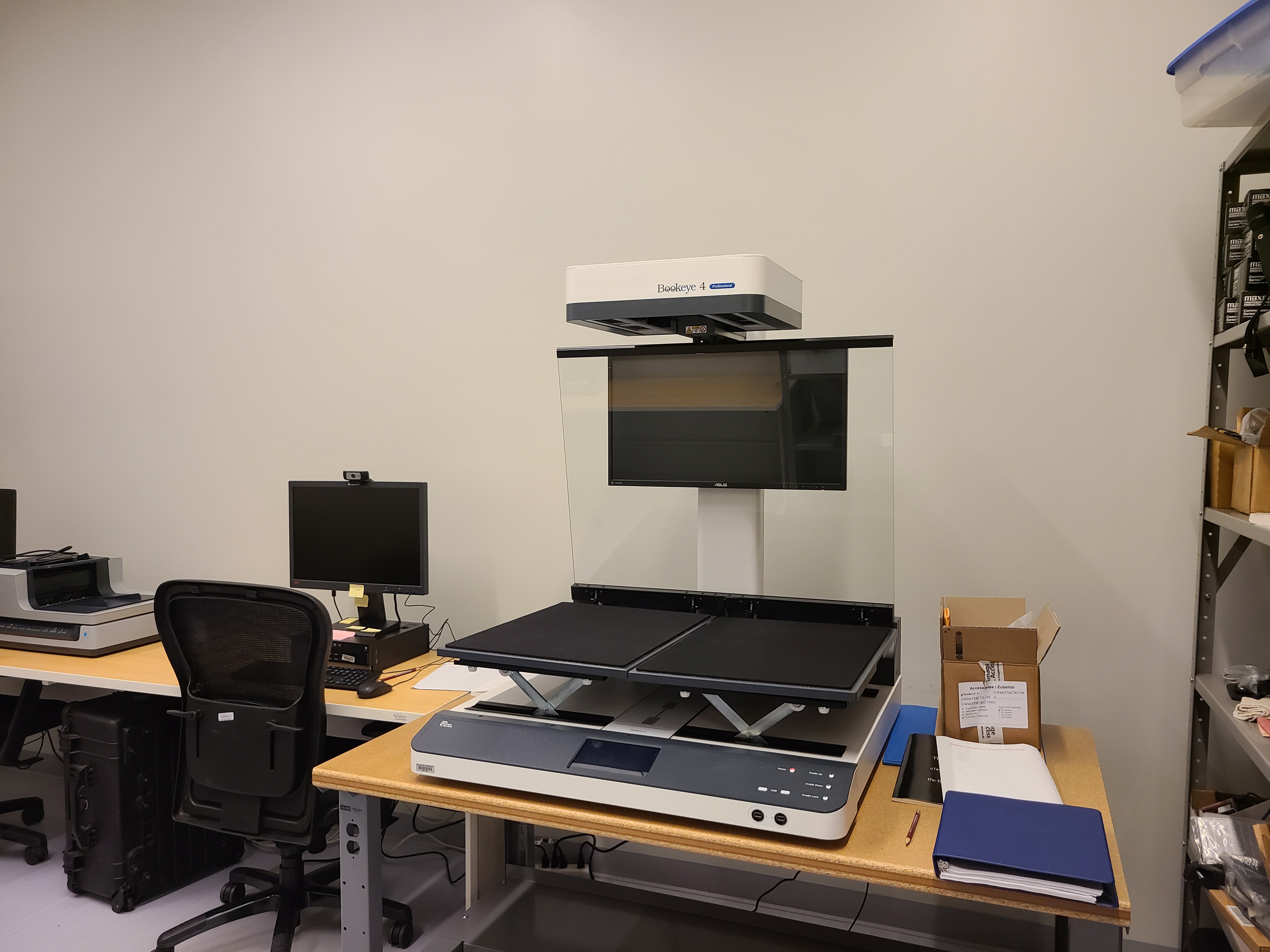 Audiovisual Digitization Equipment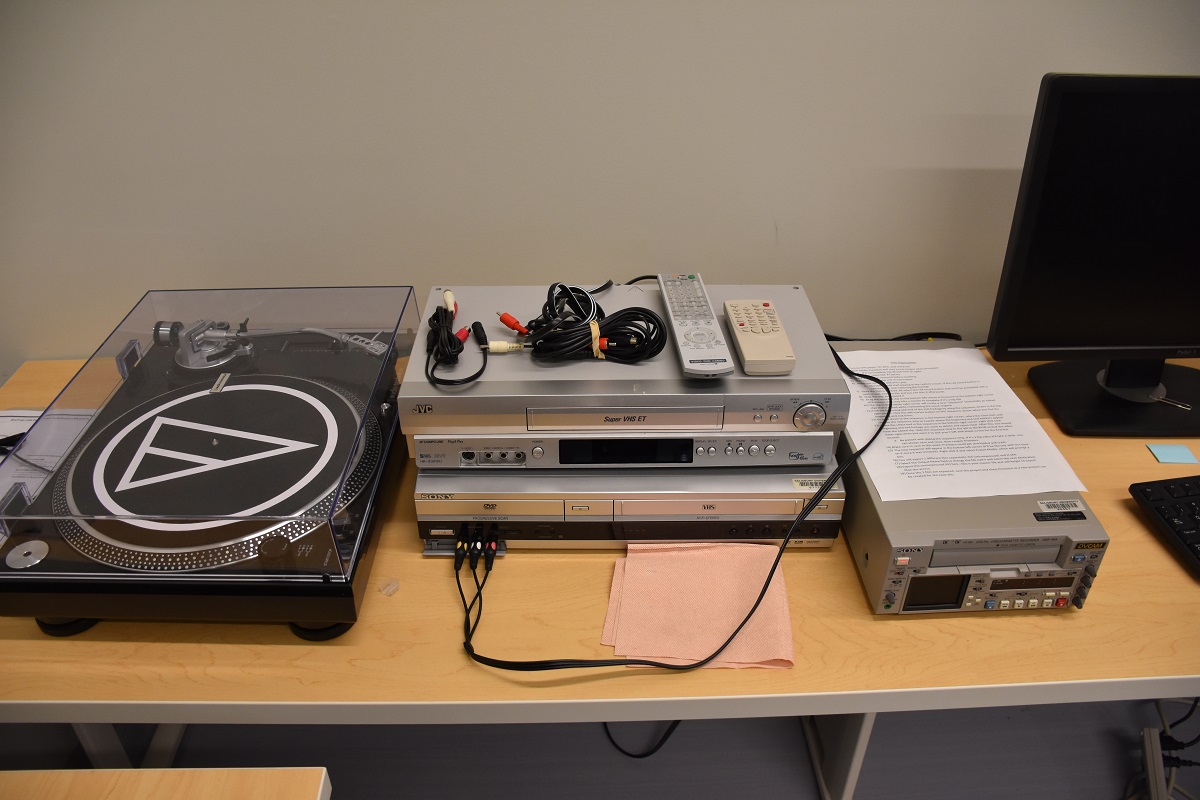 Backstory and Context
Digitizing our collections enables the Nabb Research Center to share our resources with the world. Having digitized materials also contributes to the preservation of our collections as it reduces the need to handle and analyze original materials.   
We share our digitized images, documents, audio and video with educators and the public on various platforms including: SOAR@SU, a digital archive that provides public online access to historic Eastern Shore newspapers, items from the Salisbury University archives, Special Collections and Local History Archives. Digital Maryland contains selections from the Local History Archives photograph collections of Orlando V. Wootten and Walter C. Thurston, Jr., documenting the people and places of Maryland's Eastern Shore during the mid-20th century. Internet Archive houses a variety of selected digital items from the collections at the Nabb Research Center, including yearbooks, genealogical publications, and oral history audio and transcriptions. On Flickr there are images from the photograph collections in the Local History Archives, Salisbury University Archives, and Special Collections. The Nabb Center YouTube channel contains historic films and videos from the archives.
Sources
Nabb Research Center Collections. Accessed September 25th 2020. https://www.salisbury.edu/libraries/nabb/collections/.
Image Sources
Edward H. Nabb Research Center

Edward H. Nabb Research Center

Edward H. Nabb Research Center

Additional Information