Weston Steam Laundry & The Dawson "Tidal Wave" Saloon
Introduction
The Weston Steam Laundry, organized in 1899, was located north of the "Y" at 9 South Main Avenue in a frame building 34' x 60' in size, with an attached boiler room. Located at the vacant lot at 1st and Main Ave in Weston once stood The Dawson "Tidal Wave" Saloon.
Images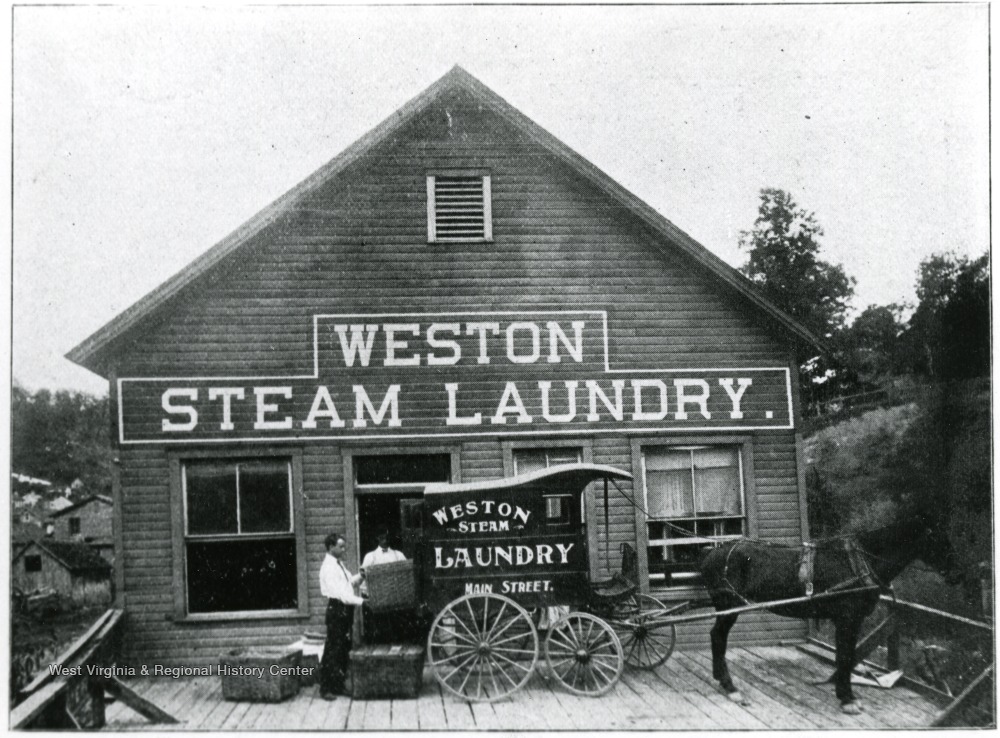 Frozen Weston Steam Laundry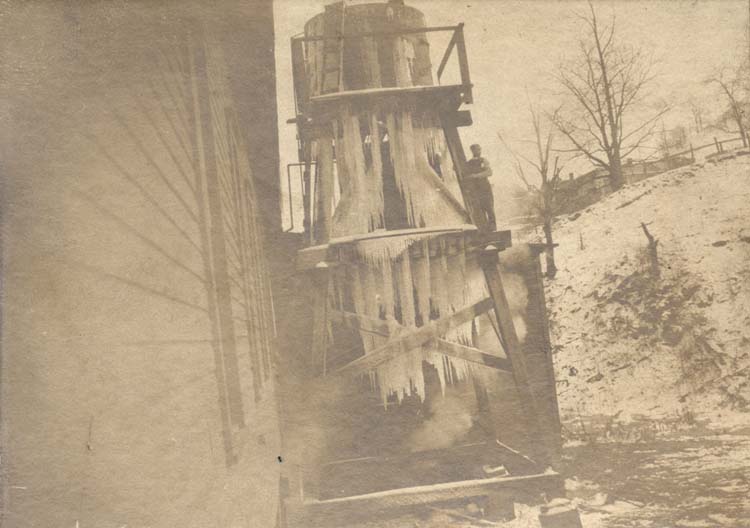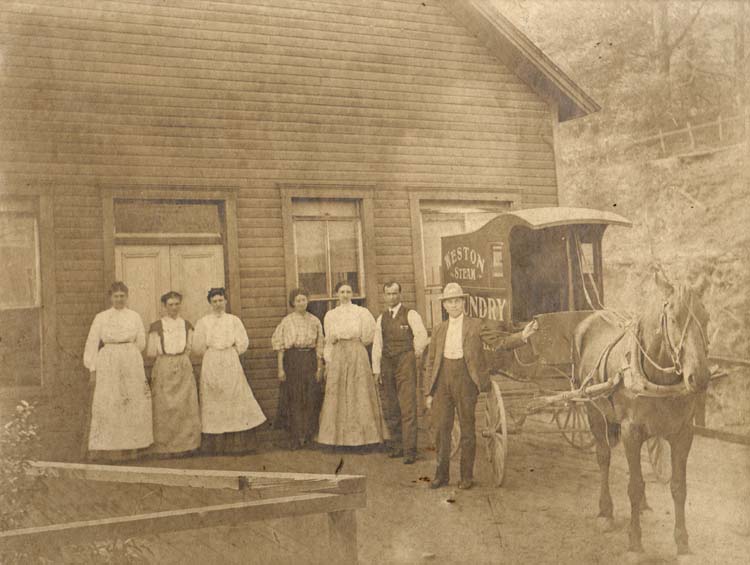 Weston Steam Laundry mark sheet

Backstory and Context
James Herbert Bailey, Jr. purchased the company from the original owner in 1905, enlarging and modernizing the building as business increased over the years. He owned and operated it for 35 years. In the summer of 1940, he sold it to his son-in-law, Albert D. Jarvis, and James Cledith Bleigh. They renamed the enterprise the Weston Laundry and Cleaners, further enlarged the building and adopted the most up-to-date practices in the laundry-dry cleaning industry. Operations, especially including door-to-door pick-up for linen service, ceased in September 1969, with the effective sale of the business' accounts to a Pittsburgh-based syndicate whose nearest center of operation was in Clarksburg.
The building that used to sit on the northeast corner of Main Avenue and First Street (102 Main) and housed the Colonial Restaurant for many years dated back to the 19th century, with its interior having been rebuilt following a great business section fire in late December 1894 that destroyed everything but its outer walls. It was originally the Tidal Wave saloon, one of as many as 14 or 15 at a given time that were scattered throughout the business section in the late 19th and early 20th centuries. (Some of their — and the back-alley bawdyhouses' — best customers were lumberjacks from the town-less timbering regions of Braxton, Nicholas, Upshur and Webster Counties, who rode the train to "wild and woolly" Weston on weekends.)
Sources
Smith, E. C. (2010). History of lewis county, west virginia. Place of publication not identified: Nabu Press.
Gilchrist-Stalnaker, J., & Oldaker, B. R. (2010). Lewis County. Charleston, SC: Arcadia Pub.
Image Sources
https://wvhistoryonview.org