The Factory (Studio One)
Introduction
Built in 1929 as a manufacturing storage building for the Mitchell Camera Company, this building was first turned into a nightclub called The Factory in 1967. The club was incredibly popular among Hollywood's elites and celebrities, with a board of directors that included Paul Newman and Sammy Davis Jr. Despite its glamorous status, The Factory closed only four years after opening. In 1974, the building was then purchased by Scott Forbes- an openly gay Beverly Hills optometrist and party promoter. Renamed as Studio One, the discotheque became one of the most well-known gay nightclubs in the United States and hosted celebrities such as Joan Rivers, Liza Minelli, Bernadette Peters, Tina Turner, and Patti LaBelle. Studio One was also known for its discriminatory door policy, which notoriously excluded most women, racial minorities, and lower-class people. Forbes closed Studio One in 1988. The space is still used as a nightclub today under the original name "The Factory".
Images
Dancers on the floor of Studio One (May 23, 1986)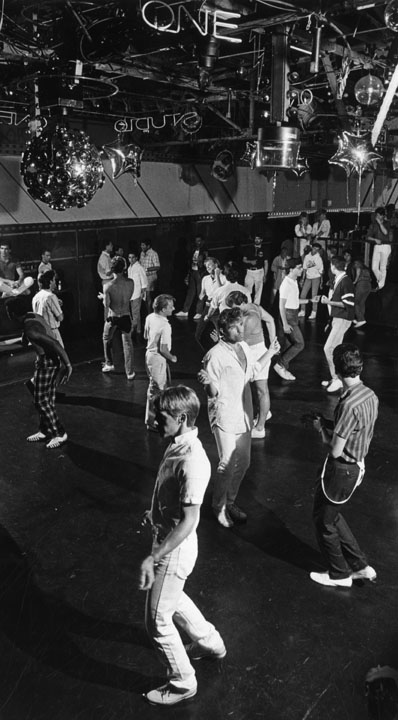 Studio One's entrance in 1978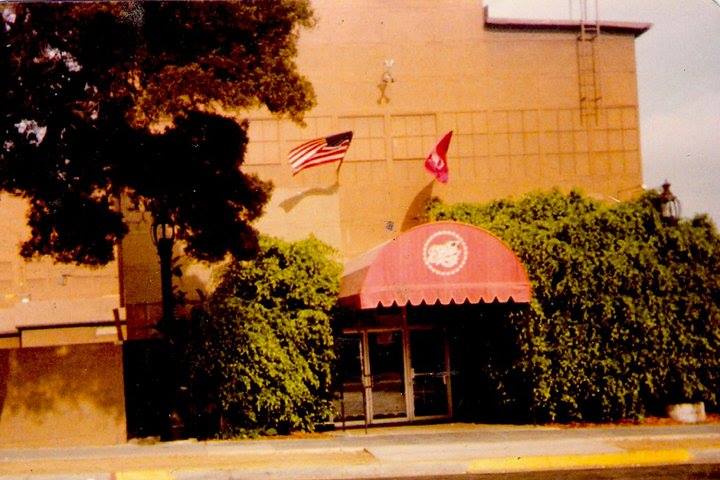 The Factory building in 2015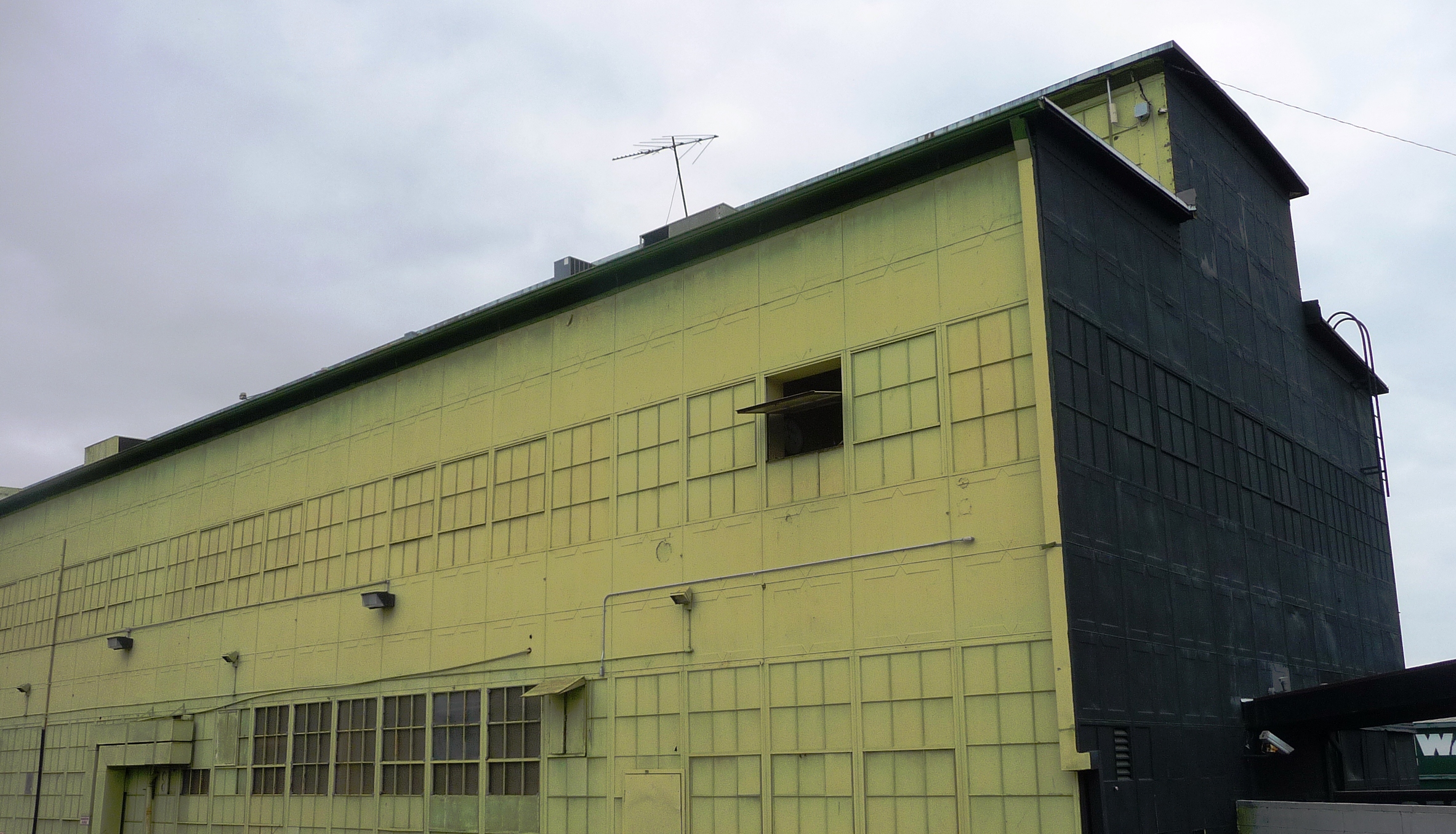 Scott Forbes, owner of Studio One, on its dancefloor (circa 1973)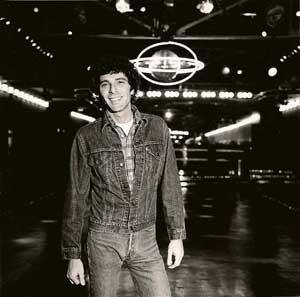 AIDS Project Community Report bulletin featuring photos of Joan Rivers at a fundraising event for AIDS relief at Studio One in March 1984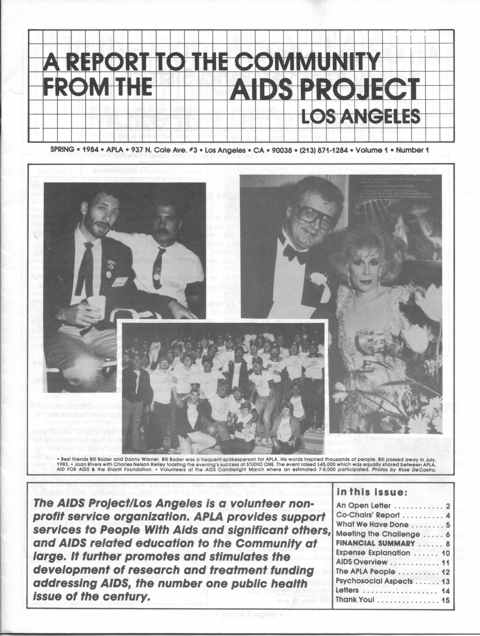 Ike and Tina Turner at Studio One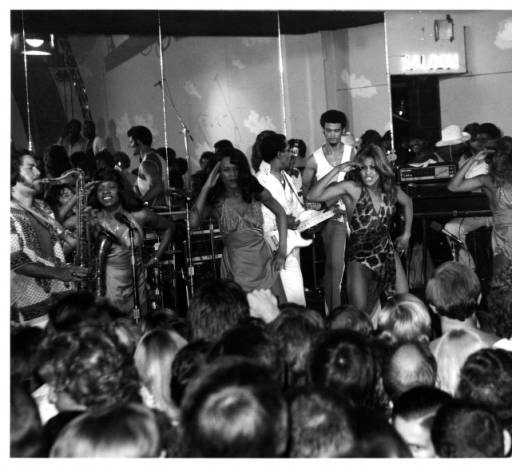 Floor of the building during its use by the Mitchell Camera Company (circa 1929)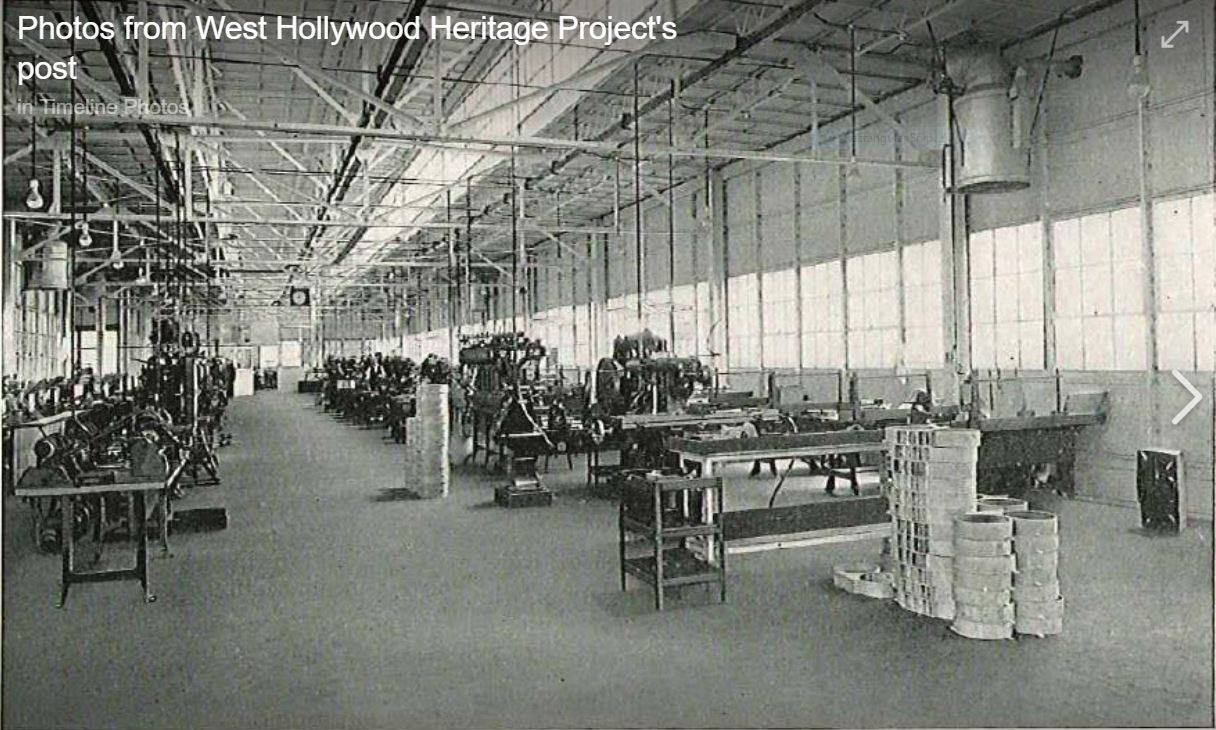 Photograph of the building after its completion in 1929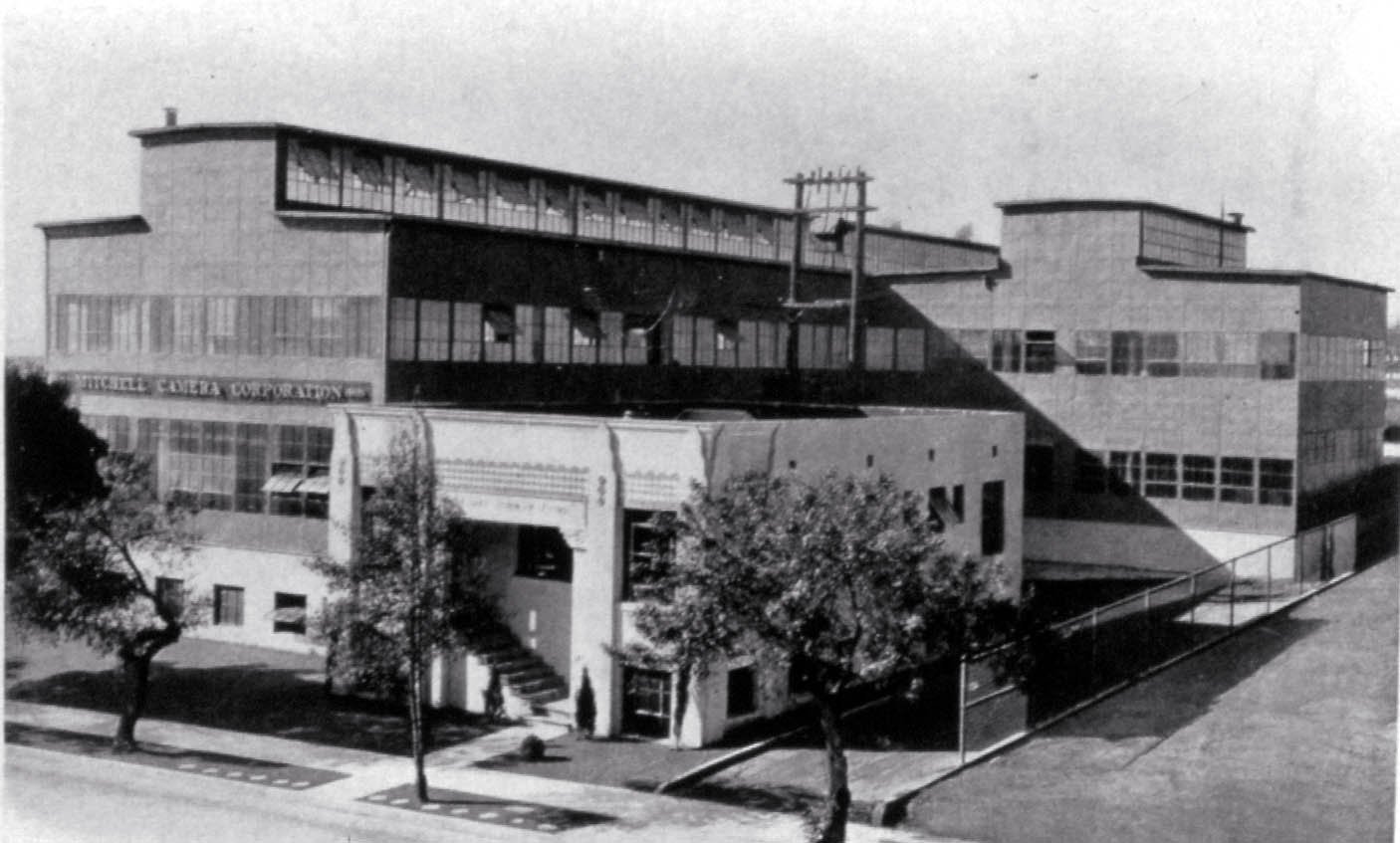 Backstory and Context
Constructed in 1929, this three-story West Hollywood building originally served as a storage facility for Mitchell Camera Company. At the time, most of its inventory consisted of motion picture cameras owned by 1920's Hollywood motion picture executive William Fox- one of the company's largest shareholders. In 1941, Mitchell Camera Company expanded the building, likely to make room for increased production of bombsights which the US government contracted the company to make during World War II. Mitchell Camera Company remained at this location until 1946, when the building was sold and used as a military salvage depot, then a furniture factory.
The furniture factory operating on the first floor inspired the name of the building's next tenant- an exclusive nightclub called The Factory. Opened by wealthy attorney, architect, and artist Ron Buck in 1967, The Factory immediately gained a following among Hollywood elites thanks to its extravagant style and gourmet dining. Paul Newman, Sammy Davis Jr., and Peter Lawford sat on the club's board of directors. Despite its A-list patrons, The Factory began losing money in the early 1970's, forcing Buck to sell the establishment. The building hosted several short-lived business tenants until 1974, when Scott Forbes- an optometrist and openly gay party promoter from Beverly Hills- purchased it in 1974.
The same year, Forbes opened Studio One, a massive gay discotheque with two dance floors and a downstairs cabaret. Open seven nights a week from 9 PM to 2 AM, Studio One became one of West Hollywood's most popular gay male establishments. Live performances, male erotic dancers, and themed party nights drew crowds of up to 1,000 people on the weekends. The nightclub frequently entertained and hosted performances from celebrities such as Liza Minelli, Sylvester, Bernadette Peters, Ike & Tina Turner, Patti LaBelle, Wayland Flowers with his puppet Madame, and Joan Rivers.
Studio One was also renowned in the Los Angeles LGBTQ+ community for more unsavory reasons. Ever since its opening, the club catered almost exclusively to upper-class, white gay men. This was particularly evident in its door policy, where ID was asked only once for the white gay male regulars, but was asked for and refused multiple times when women (particularly lesbians) or Latinix and Black gay men tried to enter. Discriminatory practices at Studio One were so well-known that the Los Angeles Times ran a story on it in 1976. In the article, Scott Forbes doubled down on his position, stating that his nightclub simply had strict standards and that it was "probably the finest run establishment in the city as far as control of people is concerned". Throughout the mid-1970's, the Gay Community Mobilization Committee held demonstrations outside of Studio One in protest of the club's policies and Forbes's remarks. According to oral history accounts, Studio One was just one of multiple nightclubs who employed these practices to ensure an exclusively white male patronage. This led to the creation of other West Hollywood LGBTQ+ clubs such as Jewel's Catch-One and Circus Disco, which catered to more diverse crowds.
In 1988, after 14 years of business, Studio One closed its doors. Scott Forbes later died in 2002 at the age of 57. Today, the building is still used as a nightclub. Currently, it shares the same name as the first nightclub to open there- The Factory.
Sources
Alleman, Richard. Hollywood: The Movie Lover's Guide: The Ultimate Insider Tour of Movie L.A.. Edition 1st. New York, New York. Broadway Books, 2005.
Coleman, Jonny. 'White Men Only': The Troubled Past Of Studio One, A Historic Gay Disco, LAist. March 17th 2017. Accessed November 2nd 2020. https://laist.com/2017/03/14/studio_one_history.php.
Faderman, Lillian. Timmons, Stuart. Gay L.A.: A History of Sexual Outlaws, Power Politics, and Lipstick Lesbians. Edition 1st. New York, New York. Basic Books, 2006.
King, John Paul. Remembering Studio One, Los Angeles Blade. November 14th 2019. Accessed November 2nd 2020. https://www.losangelesblade.com/2019/11/14/remembering-studio-one/.
LA Conservancy. Circus Disco, LA Conservancy. Accessed October 20th 2020. https://www.laconservancy.org/issues/circus-disco.
Los Angeles Times, 1976. Disco, ONE Subject File Collection. Coll2012.001, ONE National Gay & Lesbian Archives, Los Angeles, California.
ONE Archives. Studio One, ONE Archives at the USC Libraries. November 27th 2018. Accessed November 2nd 2020. https://one.usc.edu/archive-location/studio-one-1.
Thurber, Jon. Scott Forbes, 57; Ran Dance Palace, Los Angeles Times. February 7th 2002. Accessed November 2nd 2020. https://www.latimes.com/archives/la-xpm-2002-feb-07-me-forbes7-story.html.
Image Sources
https://www.laconservancy.org/locations/factory

https://www.facebook.com/photo/?fbid=948566358509040&set=g.68745887988

https://www.laconservancy.org/locations/factory

https://www.facebook.com/photo/?fbid=10216441748813631&set=g.68745887988

https://www.laconservancy.org/locations/factory

http://digitallibrary.usc.edu/cdm/ref/collection/p15799coll4/id/5178

https://www.facebook.com/photo/?fbid=10216441749253642&set=g.68745887988

https://www.facebook.com/photo/?fbid=1777979045390&set=g.68745887988

Additional Information