The Steeple Building
Introduction
It was originally intended to be a hotel, but it was instead used as the first school and administrative building for the colony. It also had living quarters for some of the early colonists, and was later used as a bank, telephone operators switch board, doctor's office and apartments. Today it is one of the region's premiere museums with exhibits on the immigrant's journey, daily life in this utopian colony, and the artifacts manufactured here.
Images
The Steeple Building - This museum is open to the public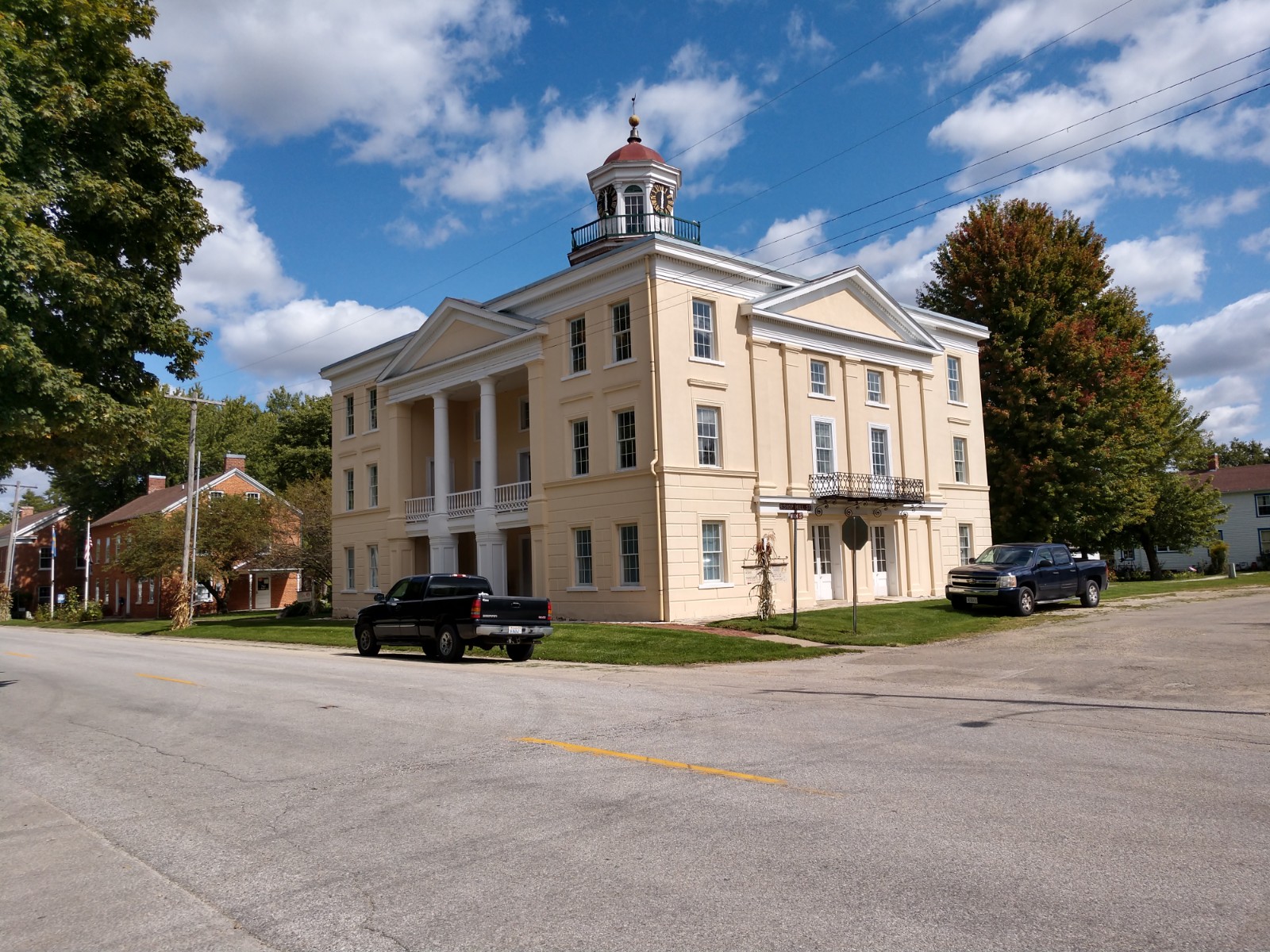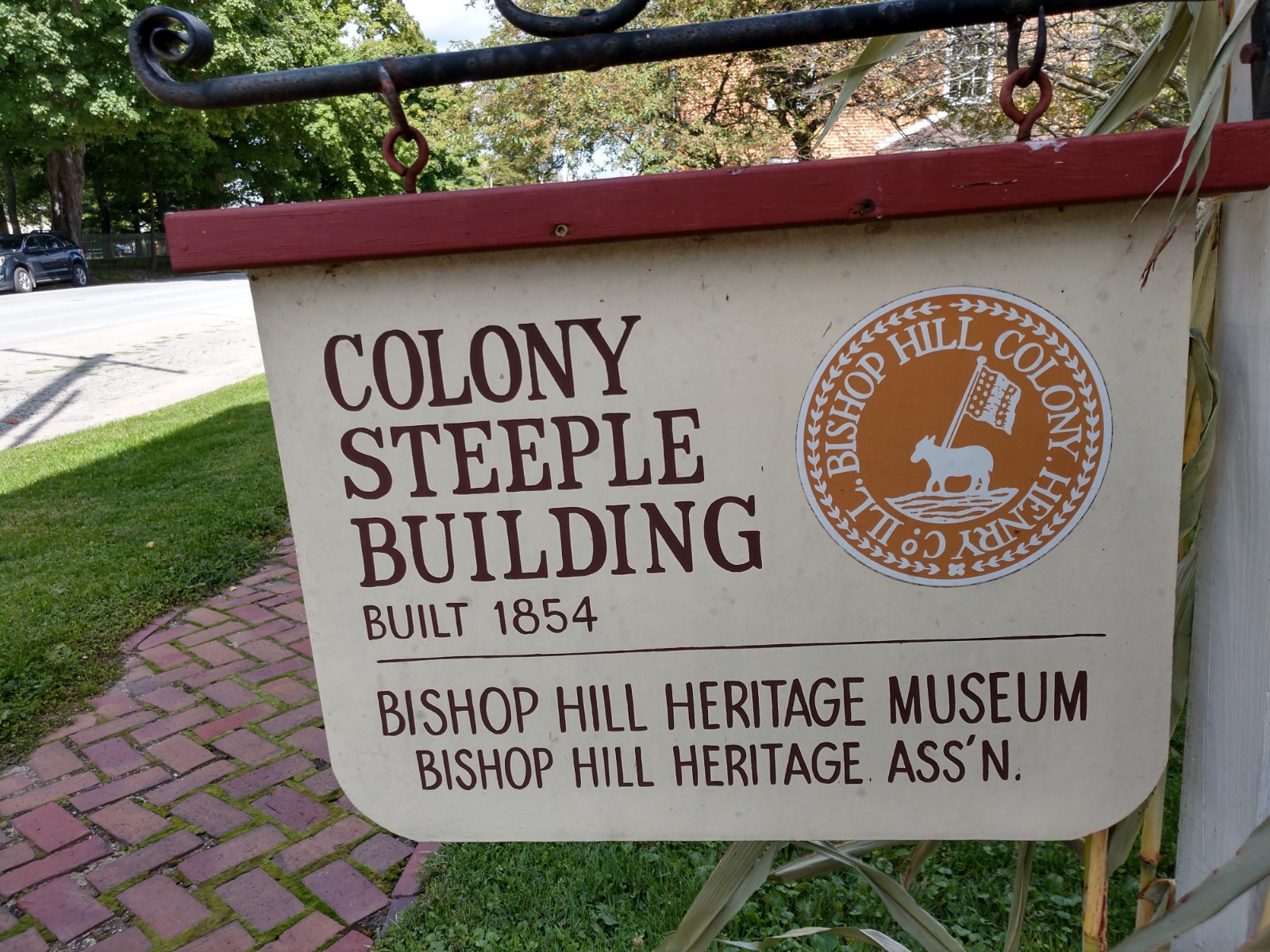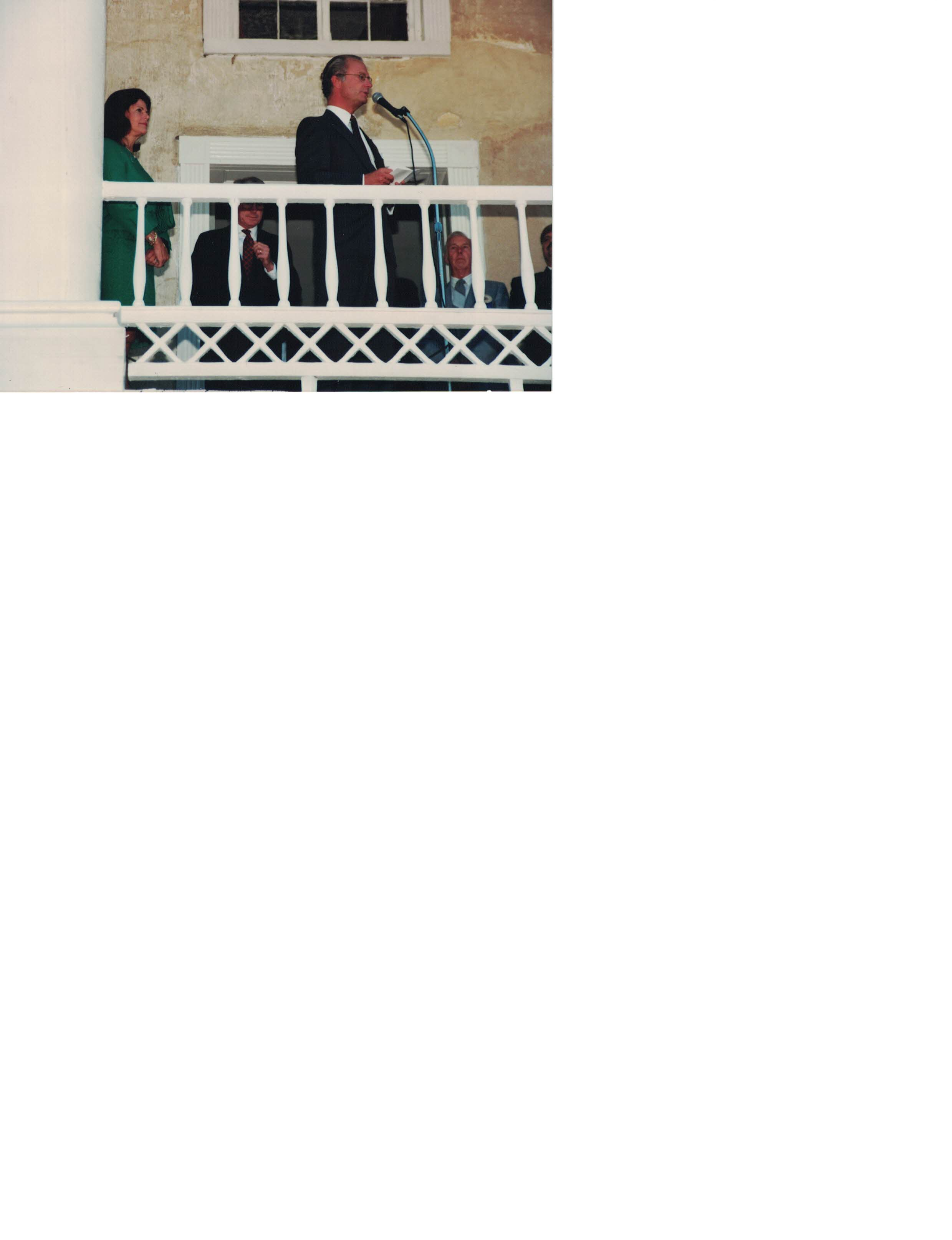 Backstory and Context
The Steeple Building was built in 1854. It was a major hub of community life with classrooms, apartments, and offices. When the utopian community dissolved individuals and families were given shares. When the current owner, The Bishop Hill Heritage Association acquired the building they had to buy it from several different families who owned rooms within the building. It has gone through a series of renovations, recently receiving new stucco, windows, and a renewed balcony and porch, all with the aim of restoring it to its original look. On the first floor is a meeting room for public programs, a permanent exhibit on the immigrant experience and a changing exhibit that features a wide array of materials relevant to the history of our Utopia on the Prairie. There are also administrative offices and a welcome desk. The second floor houses exhibits on textiles, furniture, and daily life in the community. The third floor is the archive. This unique clock tower with four faces was built by enlarging the parts of clock brought from Sweden. That clock is still on display on the first floor. (Open to the Public)
Sources
Official Walking Tour Bishop Hill Illinois Guidebook to Buildings, 2010.
Wheat Flour Messiah, Eric Jansson of Bishop Hill by Paul Elmen Southern Illinois University Press 1997
History of Bishop Hill, A Story of Swedish Pioneers Collected and Compiled by Theo J. Anderson, self-published.
Image Sources
Brian "Fox" Ellis

Brian "Fox" Ellis

Bishop Hill Heritage Association Archives

Additional Information