State Street AME Zion Church
Introduction
Constructed in 1854, this historic structure is the oldest Methodist church building in Mobile, Alabama. The church is notable not only for its age but also for its size and the success of its members in securing title to the building after they broke from the white-led Methodist church leadership after the Civil War. The congregation dates back to the 1820s and had been utilizing a previous building for its meetings until 1854 when that structure was lost in a fire The congregation was one of two Methodist churches established in Mobile before the Civil War. In 1978, the structure was added to the National Register of Historic Places for architectural and religious significance.
Images
State Street AME Zion Church as it appeared in 1978.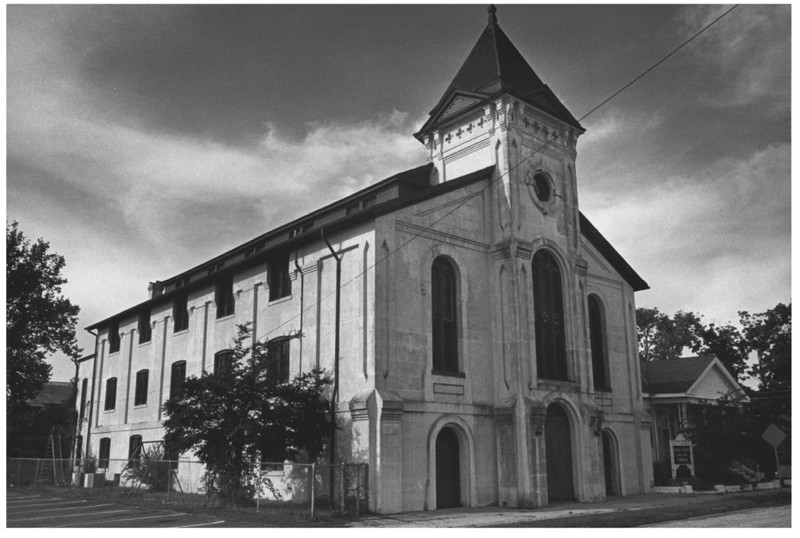 State Street Church as it appears today.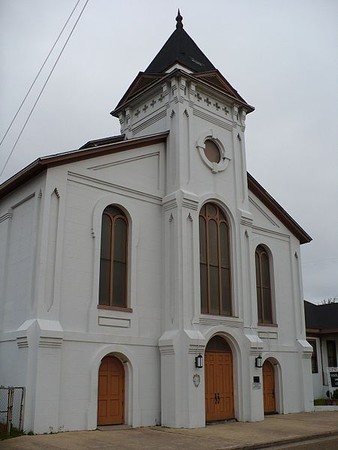 Backstory and Context
The State Street AME Zion church building that stands on this plot was first built in 1854 for the African American congregation of Mobile that was founded in 1829. Records of the congregation's earlier meeting places are scarce, but it is known that the congregation had a previous structure that was lost in a fire in 1854.
At the time of this church's construction, State Street was one of Alabama's largest Black churches in the antebellum era with 500 full-time members and 50 probationary members. The congregation grew until 1865 when they voted to join the African Methodist Episcopal Zion Church. In response, local officials of the Methodist Episcopal Church claimed ownership over the State Street property and challenged the congregation's right to occupy since they had changed organizational affiliation.
Following the Methodist Episcopal Church's actions, a long struggle over the rightful ownership of the property began. Thanks to the efforts of congregation members and the leadership of Reverend Wilbur G. Strong, the congregation was able to maintain control of the building. Eventually, in 1872, Reverend Strong was able to secure legal ownership of the property for the congregation.
The exterior of the building remains mostly unaltered, however, the interior of the church was partially renovated around 1890-1895 to allow for greater support of the roof. The interior ceiling trusses are inspired by Gothic architecture, which was popular in the late-19th century. Other similar features such as arches and molding follow suit, making them likely from the same renovation period. State Street AME Zion Church was added to the National Register of Historic Places on September 6th, 1978, and continues to serve the Mobile community today.
Sources
Floyd, W. Warner. State Street AME Zion Church, National Register of Historic Places. September 8th 1978. Accessed October 21st 2020. https://npgallery.nps.gov/NRHP/AssetDetail?assetID=8521f7b4-2f6f-4879-85c5-276a7bd09823.
Savage, Beth L.. African American Historic Places. Edition 1994. Washington, D.C.. The Perseveration Press National Trust for Historic Preservation, 1994.
Image Sources
Image gathered from the National Register of Historic Places: https://npgallery.nps.gov/NRHP/AssetDetail?assetID=8521f7b4-2f6f-4879-85c5-276a7bd09823

Image gathered from Wikimedia: https://commons.wikimedia.org/wiki/File:State_Street_A.M.E._Zion_Church_Mobile.jpg

Additional Information