The Town Square
Introduction
On the west side of the street is the town square originally planned and planted by the Colonists in 1853. Because of its age it has some of the oldest trees in the state, more than 25 species. There is a glorious gazebo still used for live music and lectures, a Civil War monument, and a monument to the original colonists, as well as playground equipment and picnic tables.
Images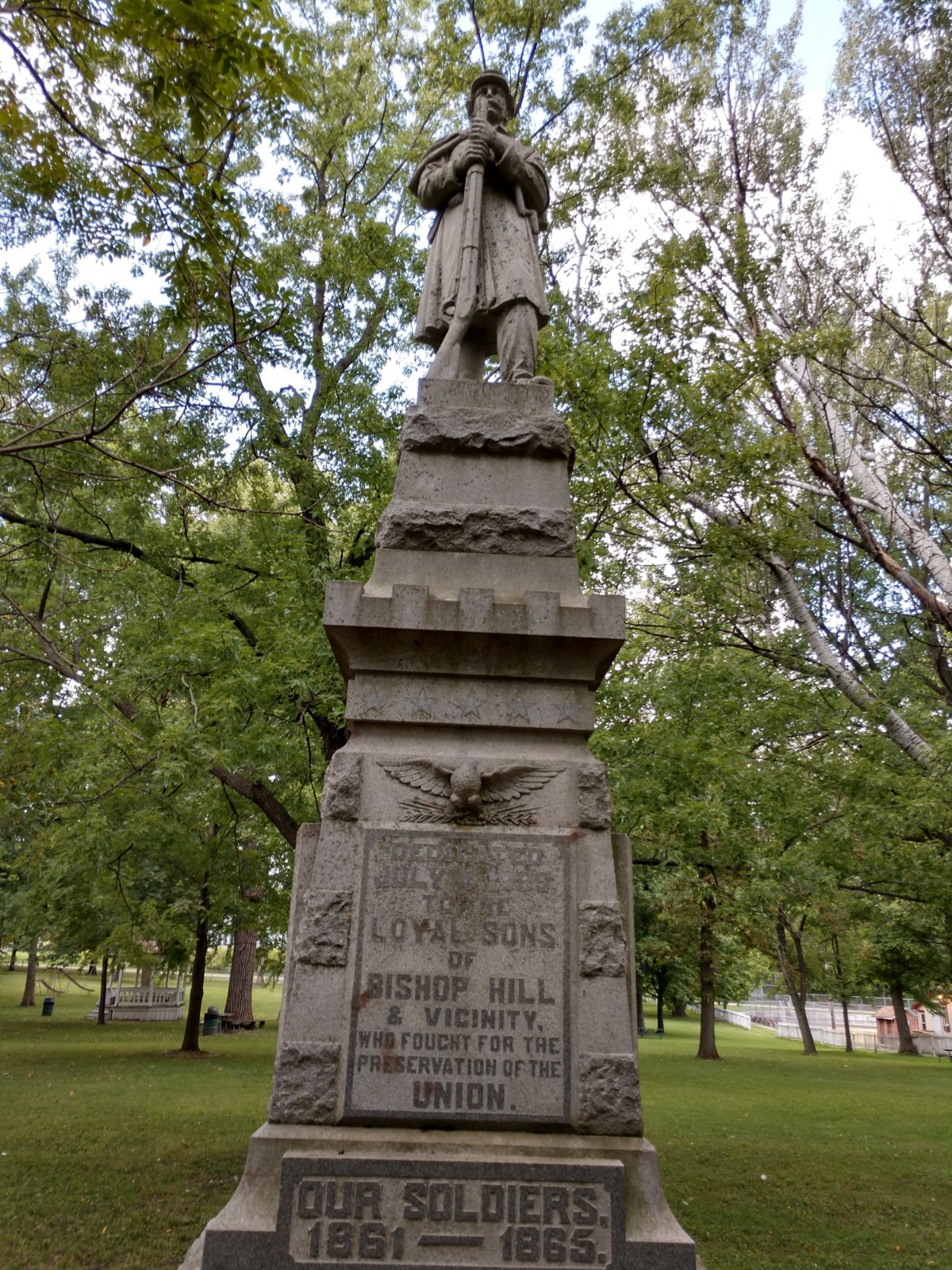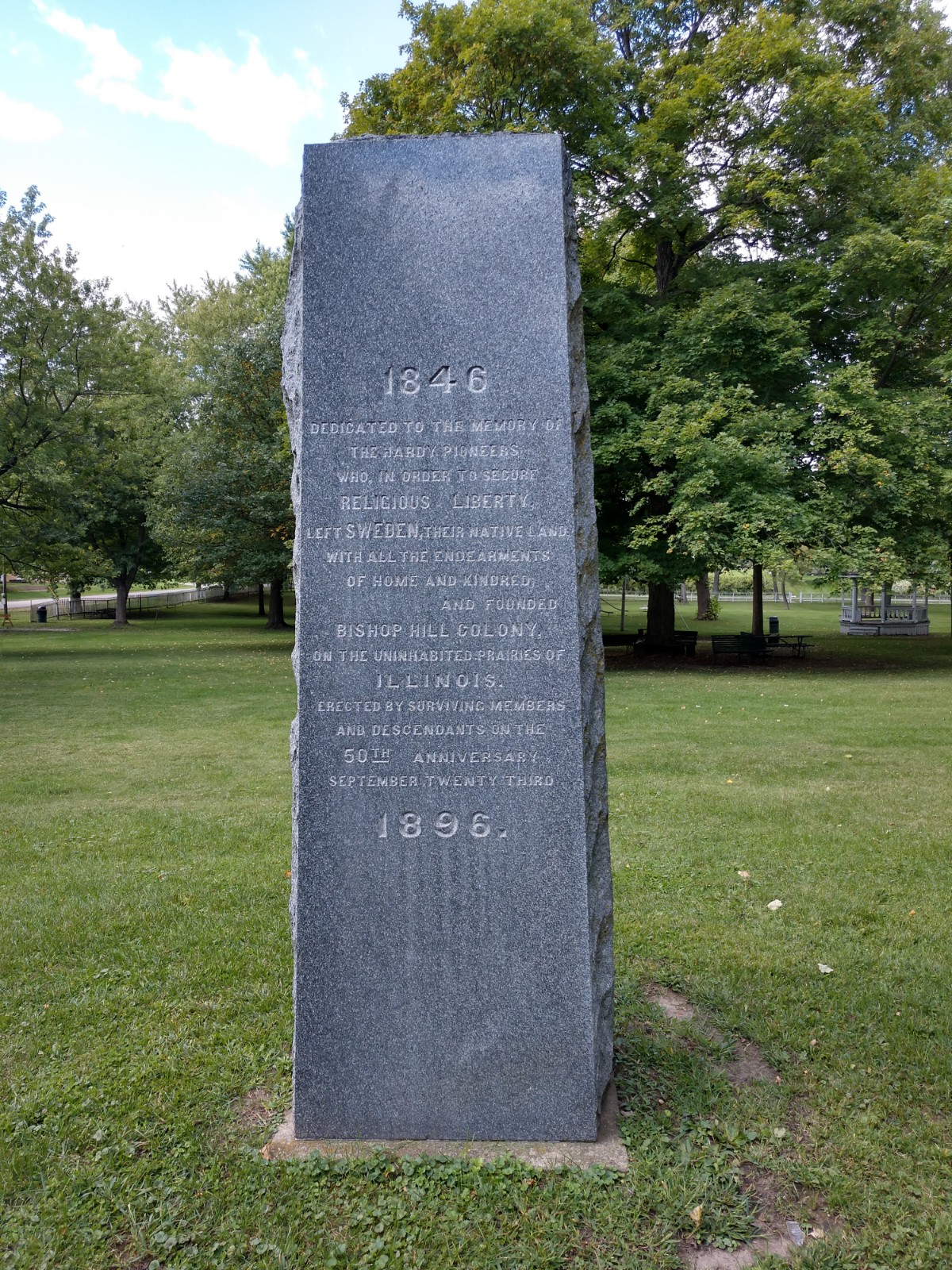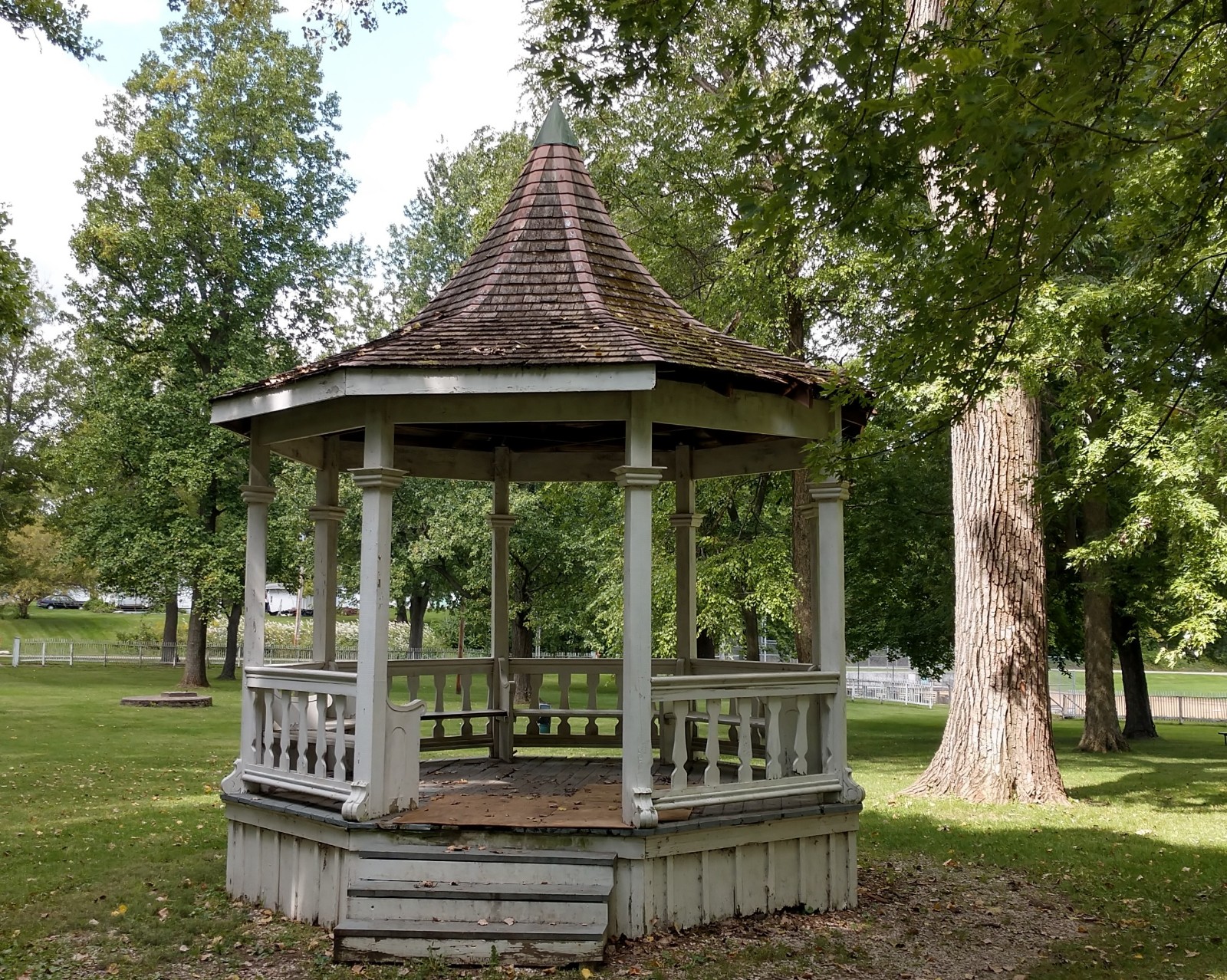 Backstory and Context
The gazebo was first built in the late 1800's, reconstructed in 1916, again in 1976 just in time for the arrival of his majesty King Carl XVI Gustav of Sweden. And then it was rebuilt once again, most recently in 2020. This band stand is still used today for Mid-Sommer celebrations, an annual Chautauqua, and many other musical programs. Music has always been an important element of life in Bishop Hill.
On the east end of the park there are monuments to the Bishop Hill settlers erected in September, 1896, and a monument to Civil War soldiers erected in May 1899. The Swedes came to America in search of the freedoms offered here, freedom of religion and freedom of the press in particularly, knowing those freedoms were limited in their homeland. When the Civil War erupted, the Swedish boys of Bishop Hill enlisted in droves to defend those freedoms, forming their own company, Company D, which fought in every major battle in the Western Theater from Shiloh to Atlanta to Sherman's March to the Sea. One of their commanders, General "Black Jack" Logan loved his Swedish Brigade and often used them as the blade of his sword to cut through enemy lines. 
Knowing that many of these trees were planted over the course of 170 years and there are more than two dozen species of trees in this small park, feel encouraged to wander through the park and explore this diversity, walnut and butternut, poplar and cottonwood, sycamore and spruce, several species of oak and maple.
Sources
Official Walking Tour Bishop Hill Illinois Guidebook to Buildings, 2010.
Wheat Flour Messiah, Eric Jansson of Bishop Hill by Paul Elmen Southern Illinois University Press 1997
History of Bishop Hill, A Story of Swedish Pioneers Collected and Compiled by Theo J. Anderson, self-published.
Image Sources
Brian "Fox" Ellis

Brian "Fox" Ellis

Brian "Fox" Ellis

Additional Information