Anderson County Courthouse
Introduction
Completed in 1914, Anderson County Courthouse is considered one of the finest examples of Classical Revival and Beaux-Arts architecture in Texas. It was designed by brothers Charles and Louis Page, who owned the firm Page Bros., Architects and were located in Austin. Notable features of the courthouse include limestone and terra cotta detailing, large porticos on all four sides with Ionic columns and pediments, and a large dome topped by a statue of Themis (the Greek goddess of law and justice). The courthouse is also significant for having served as the seat of county government since its construction. It was added to the National Register of Historic Places in 1988.
Images
The Anderson County Courthouse was built in 1914 and is one of the most architecturally impressive courthouses in Texas.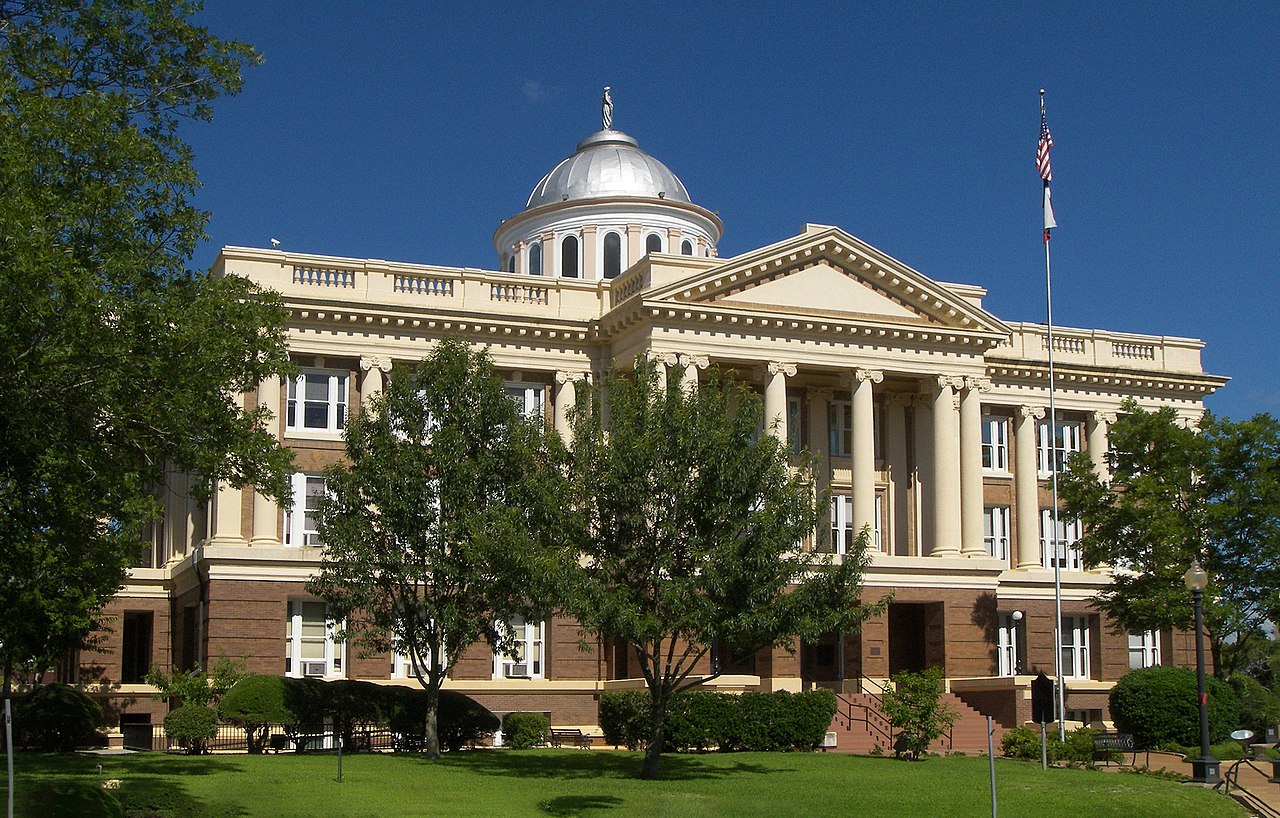 Backstory and Context
The courthouse is the fifth to serve the county, which was established on March 24, 1846. The first was a log house located at Fort Houston. The second was a one-story wood-framed building erected in 1847 at the northeast corner of the courthouse square. The third one, a two-story brick structure, was built in 1856. The fourth replaced that one in 1886 and was used until 1913 when a fire destroyed it. The present courthouse was built the next year and was dedicated in December that year.
The Page brothers had designed a number of courthouses and other public buildings before taking on the project for Anderson County. These included Smith Country Courthouse and the Littlefield Building in Austin. When it was completed, the Anderson County Courthouse symbolized the county's prominence as an important regional transportation, economic and political center. As such, it was the most important building in the county and continues to be a vital part of the community today.
Sources
"Anderson County Courthouse." The Historical Marker Database. Accessed October 26, 2020. https://www.hmdb.org/m.asp?m=128934.
"Anderson County Courthouse." TexasEscapes.com. Accessed October 26, 2020. http://www.texasescapes.com/TOWNS/Palestine/Palestine-Texas-Anderson-County-Courthouse.htm.
Neyland, James & Schmidt, Dora. "Anderson County Courthouse." National Park Service - National Register of Historic Places Nomination Form. September 28, 1992. https://catalog.archives.gov/OpaAPI/media/40970979/content/electronic-records/rg-079/NPS_TX/92001256.pdf.
Image Sources
Larry D. Moore, via Wikimedia Commons

Additional Information