Dearborn Historical Museum
Introduction
Dearborn Historical Museum preserves and shares the history of the city that bears its name. that demonstrate that Dearborn's history extends far beyond its Henry Ford, the city's most famous resident. Dearborn Historical Museum consist of three buildings, McFadden-Ross House, 1831 Richard Gardner House and Commandant's Quarters. Guests to the museum learn the history of Dearborn and the surrounding region from before the earliest contact with Native American tribes to the present. The main museum is located in the McFadden-Ross House which was originally the location.
Images
The main museum is located in the McFadden-Ross House since 1956.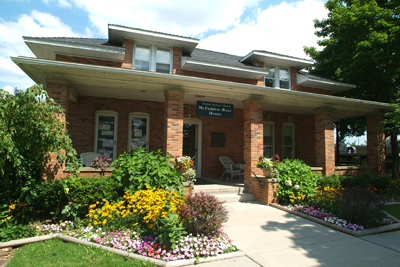 The Commandant's Quarters became the Dearborn Historical Museum in 1950.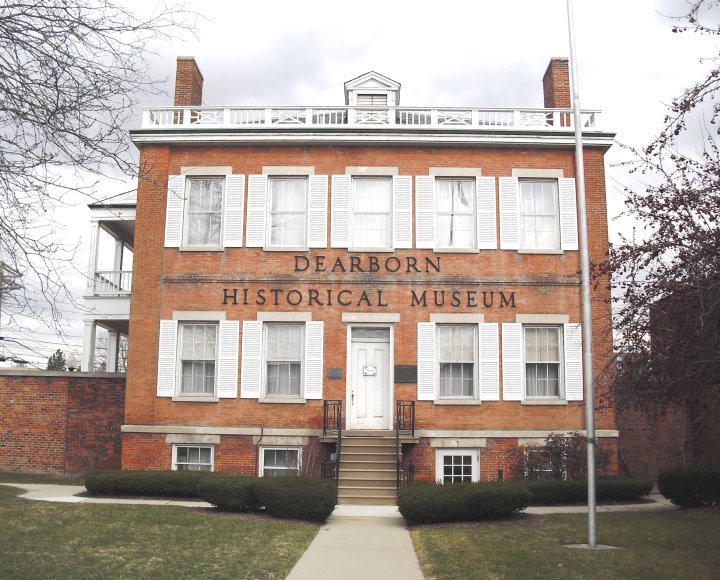 In 1996, the museum added the Gardner House to its campus.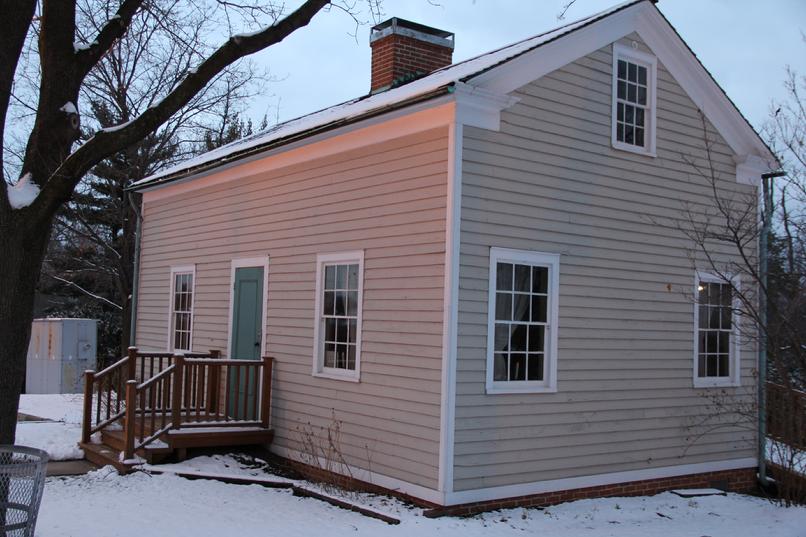 Backstory and Context
of the Dearborn Arsenal's Powder Magazine. The museum features exhibits, a meeting room, and local history library that include photos, genealogical resources, original manuscripts, and books. The former Commandant's Quarters hold the rest of the museum's collections and is open by appointment. Both the McFadden-Ross House and the nearby Commandant's Quarters are listed on the National Register of Historic Places.

The Dearborn Historical Museum was founded in 1950 and is based out of two buildings from the old Dearbornville Arsenal; the McFadden-Ross House (previously the Powder Magazine) and the Commadant's Quarters. The original Arsenal, located in Detroit, was constructed in 1816 at the corner of Jefferson Avenue and Wayne Street and supplied Fort Shelby. On July 30, 1833, the cornerstone for the new Arsenal was laid at the Armory Building by Lieutenant Joshua Howard. Construction of the new Detroit Arsenal was completed in 1837. The complex consisted of 11 buildings enclosed by a wall 12 feet high and 2 ½ feet thick. Finally, the new Powder Magazine, located 940 feet east of the Arsenal, was completed in 1839. The Arsenal's primary function was to store, repair and issue munitions for the Northwest Territory.
In 1996, the museum added the Gardner House to its campus. The Gardner's moved to the Dearborn area in the early pioneer days, making them one of the first families to settle here. The museum is happy to have the oldest standing home in Dearborn as an attraction.
Sources
http://www.motorcities.org/pdf/DearbornTourismGuide.pdf http://detroit1701.org/Commandant's%20Quarters.html http://thedhm.com/about/
Additional Information