Albert Krans Livery Stable
Introduction
This post colony structure was built in 1908 and restored in the recent past by the Bishop Hill Heritage Association; they also manage the museum. Peter Albert Krans was the son of Eric Krans and nephew of the painter Olof Krans, who painted the first sign above the door. Knowing a larger stable that would house more than 200 horses was within view just south of here, this building was believed to house the tack, saddles and reigns for the horses. Today it is a small museum of period saddles, tack, reigns, carriages and a sleigh. The items on display are representative of the era, though many are not original to the colony.
Images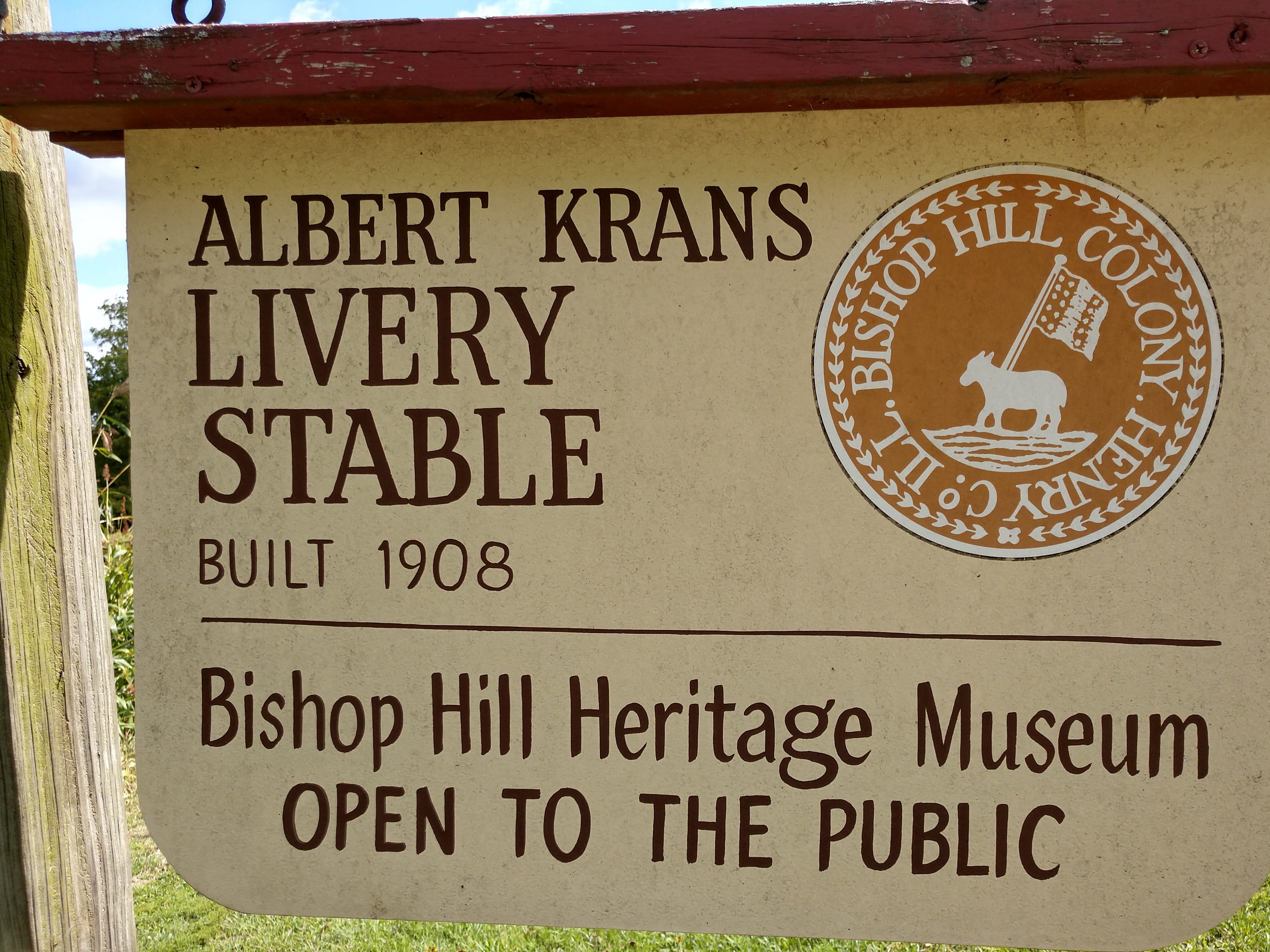 A Classic One Horse Open Sleigh of Jingle Bell fame, over the river and through the woods.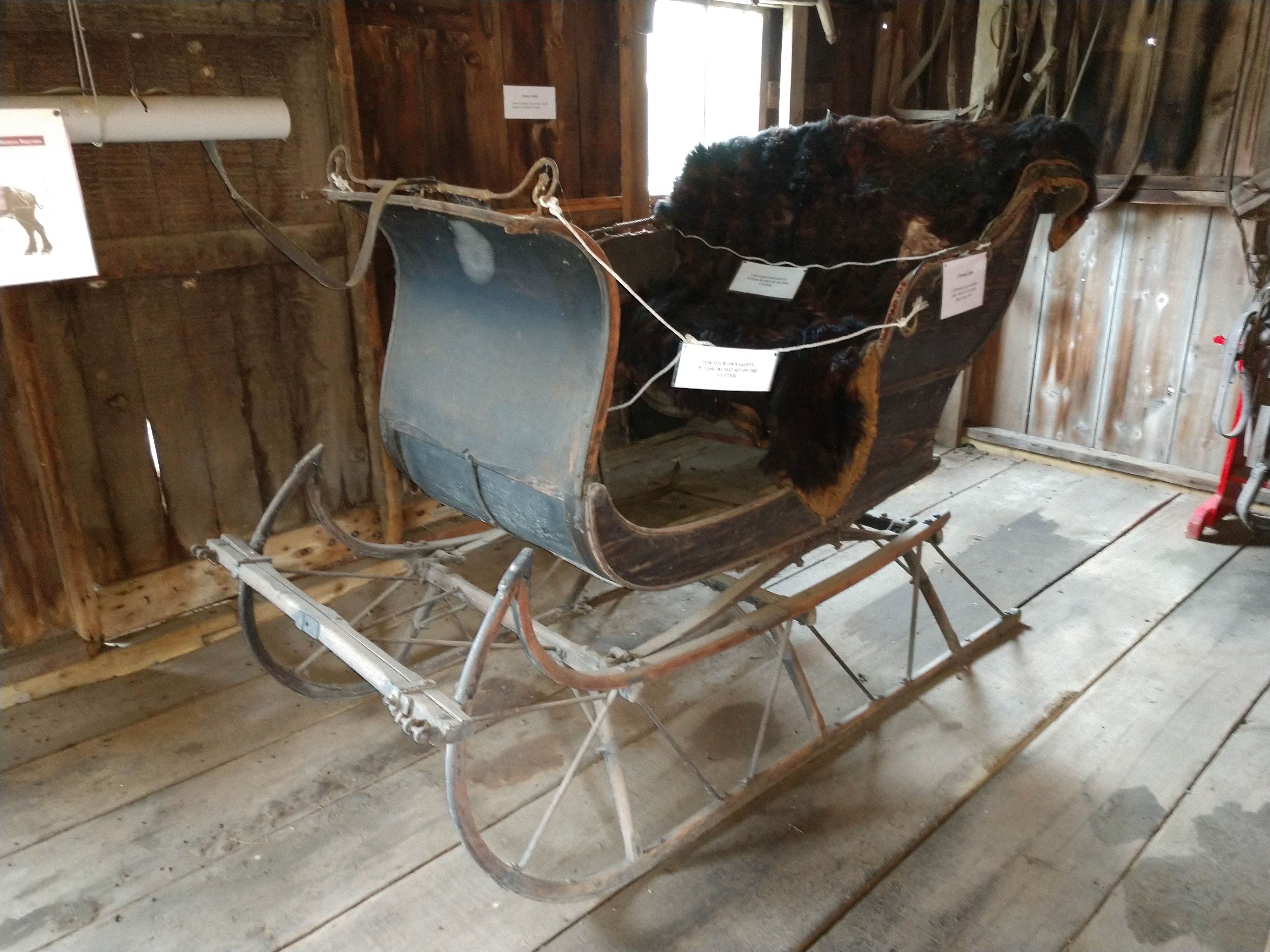 Sources
Official Walking Tour Bishop Hill Illinois Guidebook to Buildings, 2010.
Wheat Flour Messiah, Eric Jansson of Bishop Hill by Paul Elmen Southern Illinois University Press 1997
History of Bishop Hill, A Story of Swedish Pioneers Collected and Compiled by Theo J. Anderson, self-published.
Image Sources
Brian "Fox" Ellis

Brian "Fox" Ellis

Brian "Fox" Ellis

Additional Information