The Colony School
Introduction
Much more than a typical one-room school house common for this era, this large Greek Revival brick building has a large central classroom, a smaller back room, two bathrooms, and two smaller classrooms. The building was started in 1859 but was delayed for two years due to the financial difficulties of the colony. In the end, a small tax was levied on the community members to pay for its completion. Today the bell tower is near the front though originally it was more centered on the top of the building. The bell was originally purchased by Eric Janson in 1846 and moved here when the school opened. One of the first teachers here was also the first child born in the community. Carl Sandburg's sister was also a teacher here and he would hop a freight train from Galesburg so he could visit his sister and recite poetry in her class. This was an active school building for more than 90 years, from 1861 - 1953. The more modern school was built that year and is visible behind this building. Today the Colony School is owned and maintained by The Bishop Hill Old Settlers Association and used for community gatherings. It is also available as a rental for special events.
Images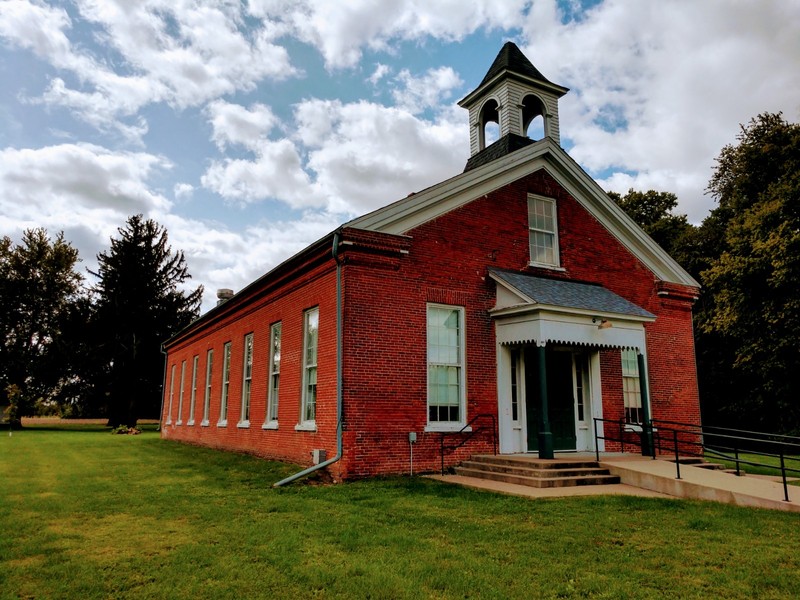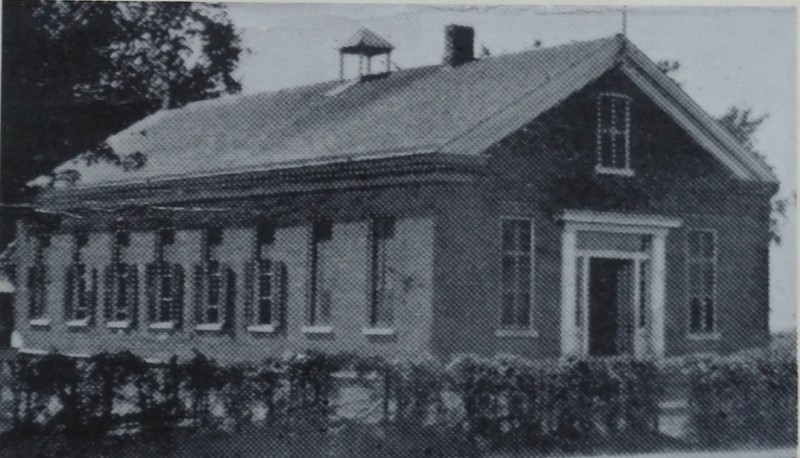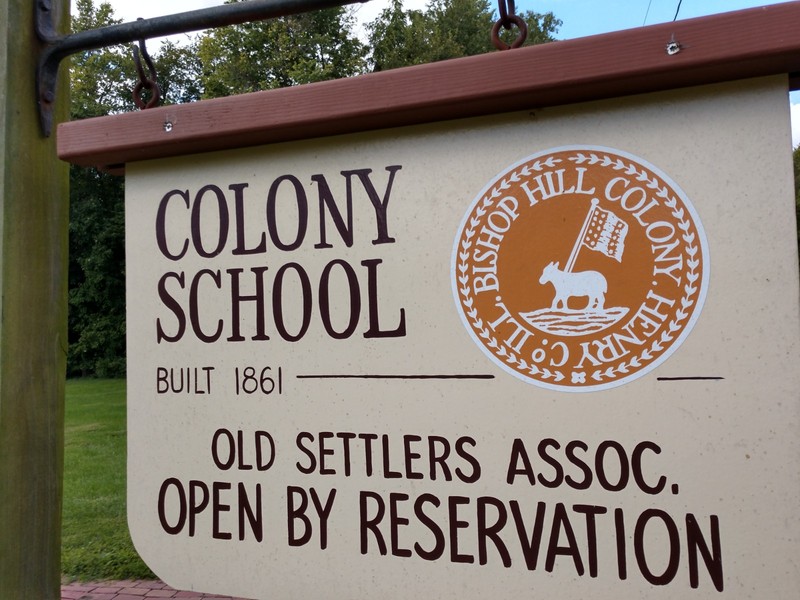 Sources
Official Walking Tour Bishop Hill Illinois Guidebook to Buildings, 2010.
Wheat Flour Messiah, Eric Jansson of Bishop Hill by Paul Elmen Southern Illinois University Press 1997
History of Bishop Hill, A Story of Swedish Pioneers Collected and Compiled by Theo J. Anderson, self-published.
Image Sources
Brian "Fox" Ellis

The Bishop Hill Heritage Association

Brian "Fox" Ellis

Additional Information