The Colony Hotel
Introduction
Originally a two story building built in 1852, the size and shape was much like the Carpenter's shop built the year before. Five years later they added a tavern, kitchen and innkeepers quarters upstairs to create a U-shaped building. The third floor, with a ballroom, additional hotel rooms and the glorious tower were added in 1861. One of several buildings owned and maintained by the State of Illinois Historical Preservation Agency the first floor is open to the public with several pieces of furniture original to the hotel era. There is wood grain painted on the trim and spatter paint on the walls, some of the finest examples of these colony era traditions. The hotel was built to house visiting businessmen who wished to buy the brooms, rugs, and other products produced in colony. When the colony dissolved the Bjorklund family took over management. Currently, it is open to the public several days a week, hours vary seasonally. During special events they fire up the brick ovens for baking cookies and bread.
Images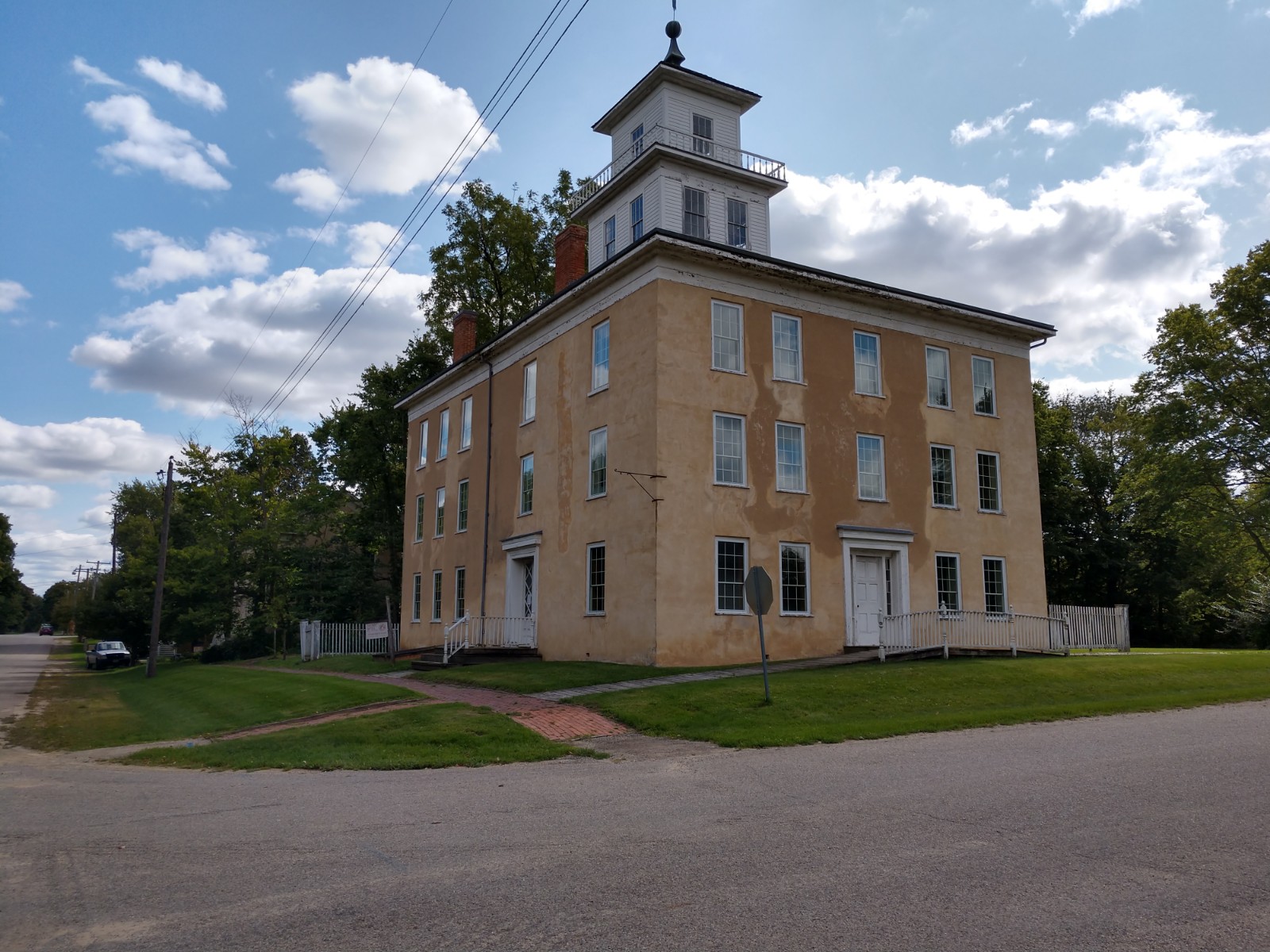 The Colony Hotel - Rear view from the Library of Congress 1933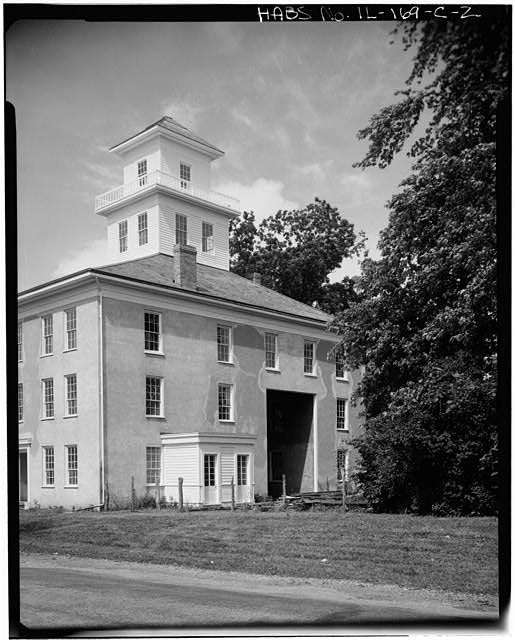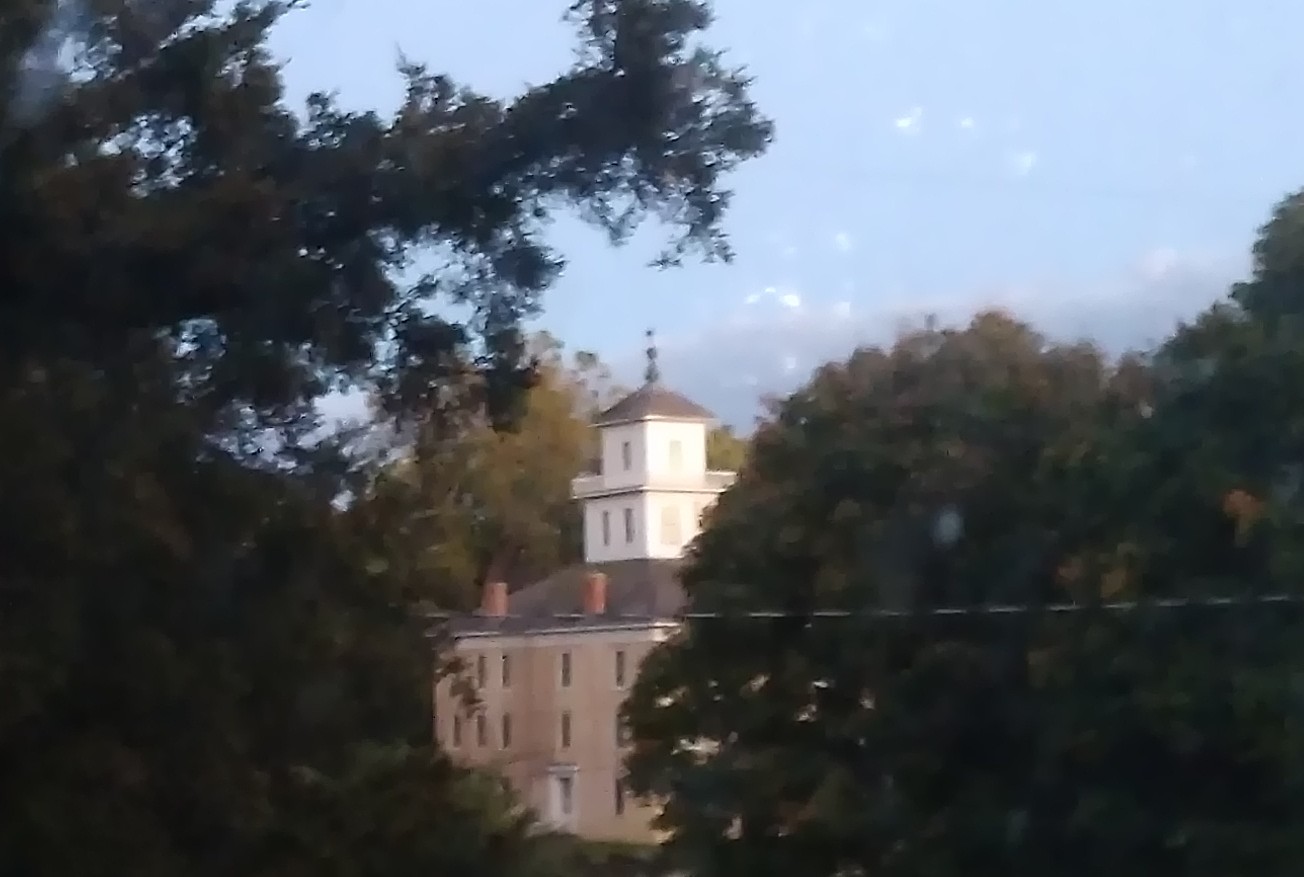 Sources
Official Walking Tour Bishop Hill Illinois Guidebook to Buildings, 2010.
Wheat Flour Messiah, Eric Jansson of Bishop Hill by Paul Elmen Southern Illinois University Press 1997
History of Bishop Hill, A Story of Swedish Pioneers Collected and Compiled by Theo J. Anderson, self-published.
Image Sources
Brian "Fox" Ellis

Historic American Buildings Survey, Creator, Pearson, Elmer R, and Ray Pearson, photographer. Jansonist Colony, Bjorklund Hotel, Bishop Hill, Henry County, IL. Bishop Hill Henry County Illinois, 1933. Documentation Compiled After. Photograph. https://www.loc.gov/item/il0398/.

Brian "Fox" Ellis

Brian "Fox" Ellis

Additional Information