Daughters of Zion Cemetery
Introduction
Established in 1873 by members of an African American aid society, the Daughters of Zion Cemetery serves as the final resting place for approximately three hundred members of Charlottesville's Black community. Of these three hundred graves, only 136 markers remain. The cemetery site is directly north of Oakwood Cemetery and reflects the practice of racial segregation as well as the tradition of self-help and creating independent Black institutions in response to exclusion and discrimination. In response to a desire to better-maintain the historic cemetery, the city of Charlottesville took control of the property in the 1970s. The cemetery was listed in the National Register of Historic places in 2010. In recent years, individuals and organizations have come together in Charlottesville to discuss how they might work to document the burials at the cemetery as well as preserve and restore some of the remaining markers.
Images
This cemetery as also referred to as "Church Hill" or the "Society" cemetery.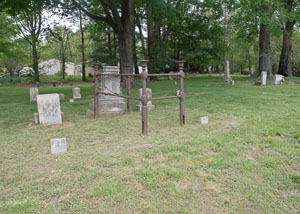 A recent portrait of Benjamin Tonsler. Tonsler was one of Charlottesville's notable African American residents who was buried at Daughters of Zion. Courtesy of The Daily Progress newspaper of Charlottesville.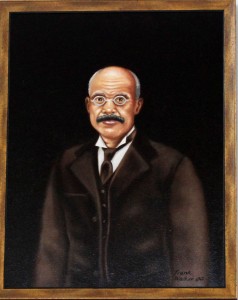 Learn more about this topic with this book which explores the history of African American Cemeteries in Central Virginia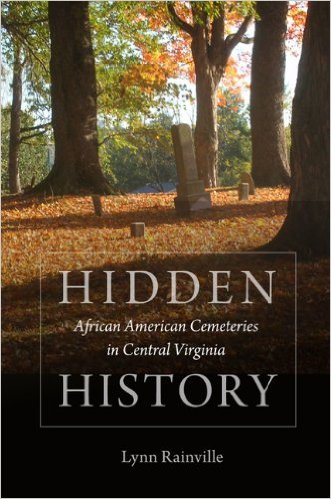 Backstory and Context
The Daughters of Zion were a mutual aid society for African Americans. The cemetery was used exclusively for African American burial, unlike the Oakwood cemetery which was open to the public but segregated, with only 25% of graves allotted to African Americans. In 1933 all of the society members of Daughters of Zion had died. From 1933 to 1971 the cemetery sat largely unattended. In 1971, the city of Charlottesville took over the land with no objections.

The cemetery itself lays on two acres of land. There are 136 marked graves. However, in the late 1800s it was common for people of lower economic status to have graves with wooden markers or entirely unmarked. It is believed there are 300 graves in the cemetery, though no testing has been done. The cemetery is unrestricted by a fence but there are several family plots that have been fenced off.

The cemetery plots were largely undeeded. It is assumed the Daughters of Zion had their own method of marking and holding grave plots. There have been no records found. Because of the lack of records and markers, it is largely unknown who is interred in the cemetery. One notable burial is Benjamin Tonsler, a principle of the African American high school and community leader.

Additional Information