St. Patrick's Catholic Church
Introduction
The St. Patrick's Catholic Church was constructed between 1914 and 1915 located at 212 Center Ave. The church has 110 foot towers which cost $45,000 to build. The inside of the church is constructed using eight columns with Corinthian capitals, handcrafted plaster and wood throughout. The church also boast significant stain glass windows throughout.
Images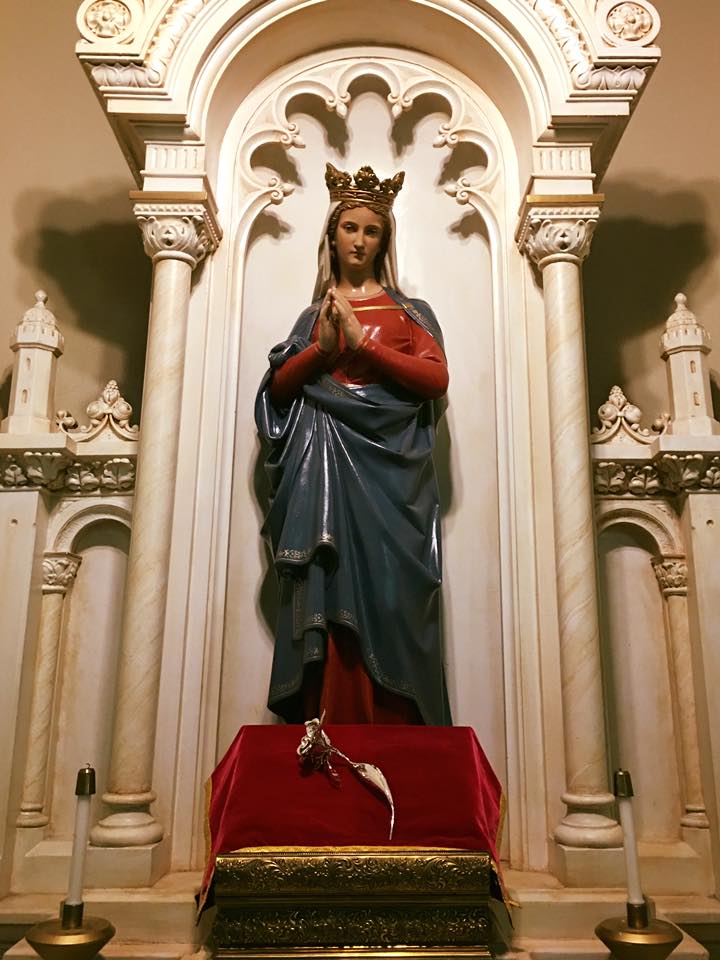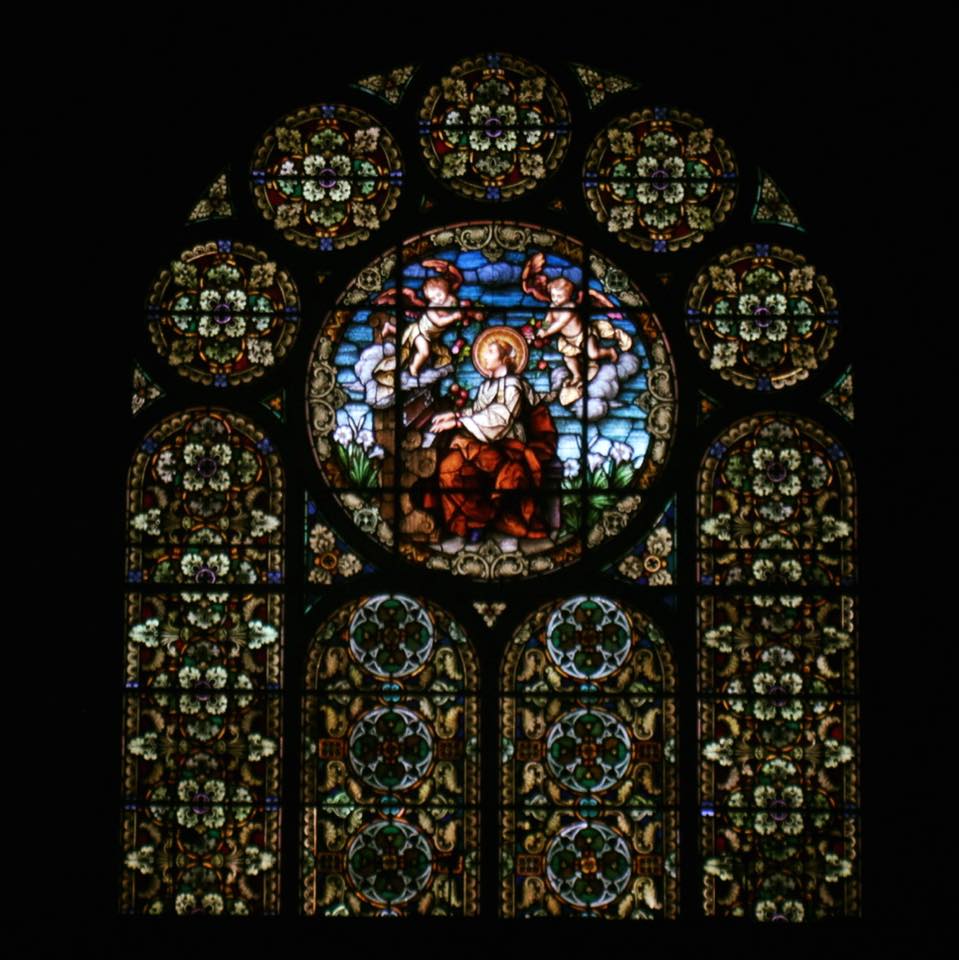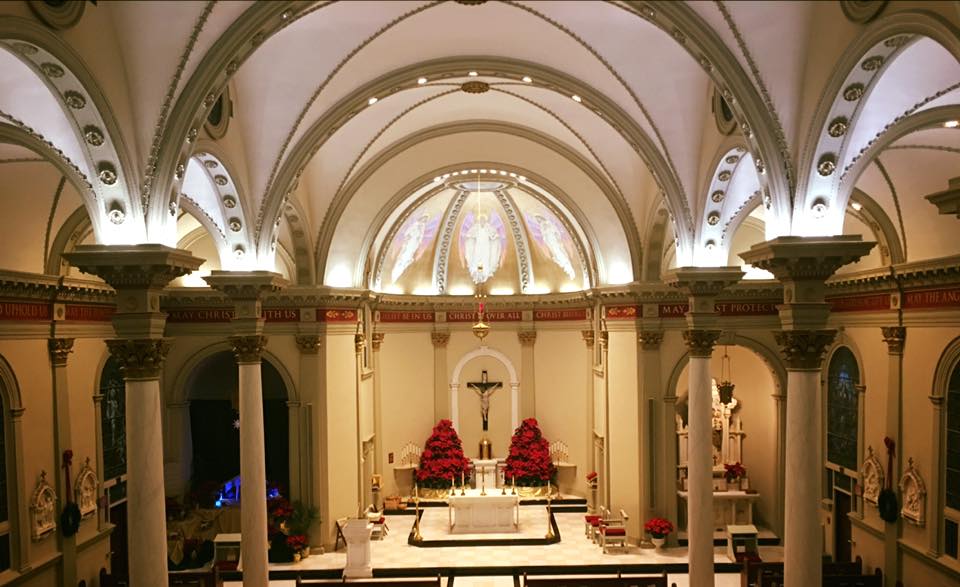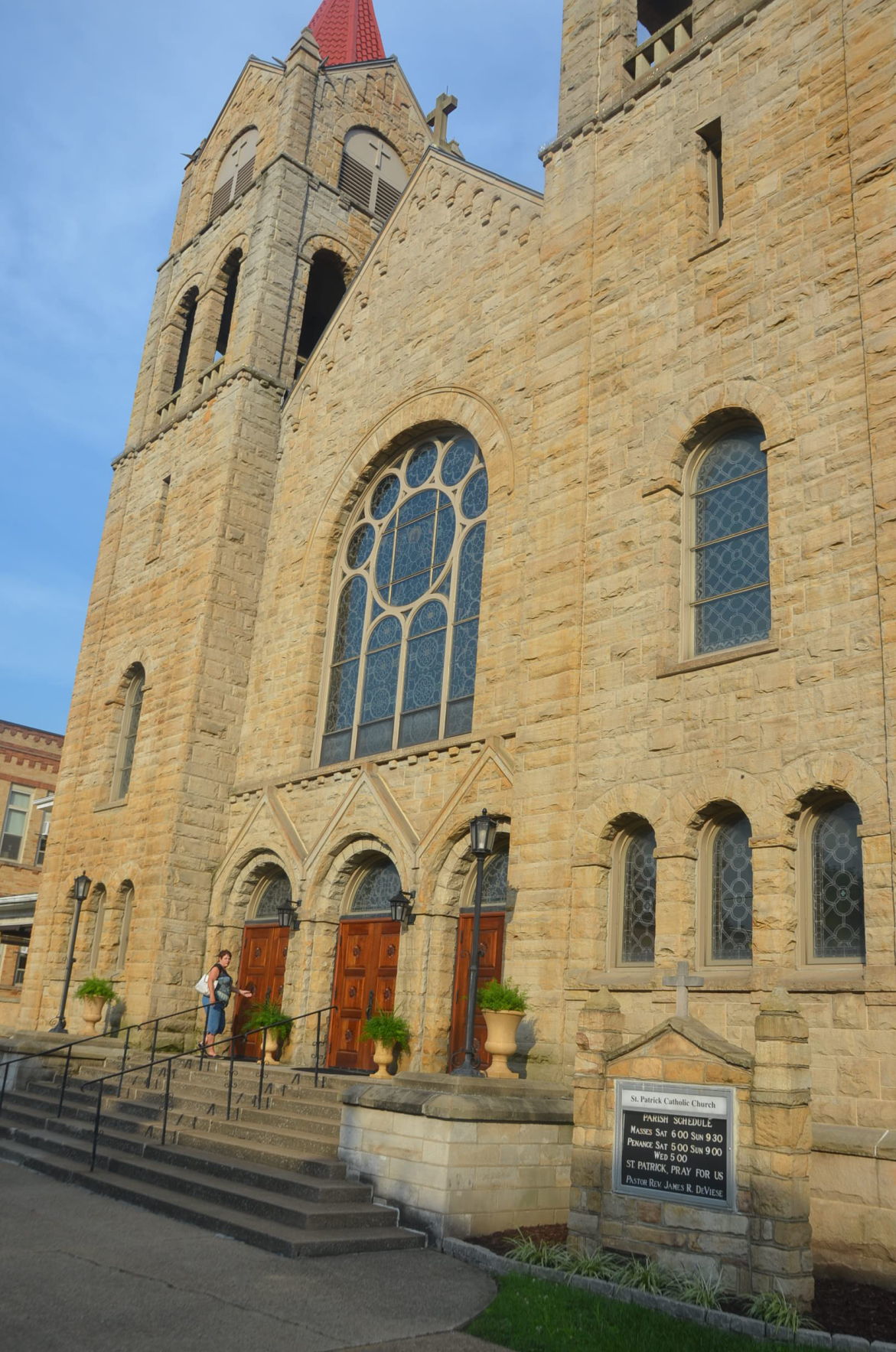 Backstory and Context
On the exterior, St. Patrick's church has a very large presence in its space. The structure is built from rough faced sandstone in Romanesque Revival style, it has a twin-towered façade.
Compared to the exterior, the interior is extraordinary. The basilican arrangement uses the Corinthian order of the Baths of Caracalla. Richly carved and gilded columns carry full impost-block entablatures that support the arches at their springing line. The nave is five bays long, although the narthex is contained within the rear bay at first-floor level. Huge, round-arched aisle windows, four to a side, have stained glass depictions of events in the life of Christ. The façade window lighting the choir loft above the narthex fittingly shows St. Cecilia, patron saint of music, seated at an organ. The original alter and fittings have been replaced at some point over the past 100 years.
Albert Breternitz was the architect on this and several buildings in Weston.
Sources
"Home." St. Patrick Church, 24 May 2020, www.spchurchweston.org/. 
Smith, E. C. (2010). History of lewis county, west virginia. Place of publication not identified: Nabu Press.
Gilchrist-Stalnaker, J., & Oldaker, B. R. (2010). Lewis County. Charleston, SC: Arcadia Pub.
Additional Information