Brooklyn Children's Museum
Introduction
The Brooklyn Children's Museum, founded in 1899, is one of the first museums of its kind and the only one in New York City. It's educational programs, which explore cultures, arts, science and the environment, are geared toward students from preschool to high school. It is one of the few children's museums to be accredited by the American Alliance of Museums. It is also one of the few children's museum to have its own permanent collection of man-made artifacts and natural history specimens.
Images
View of one side of the building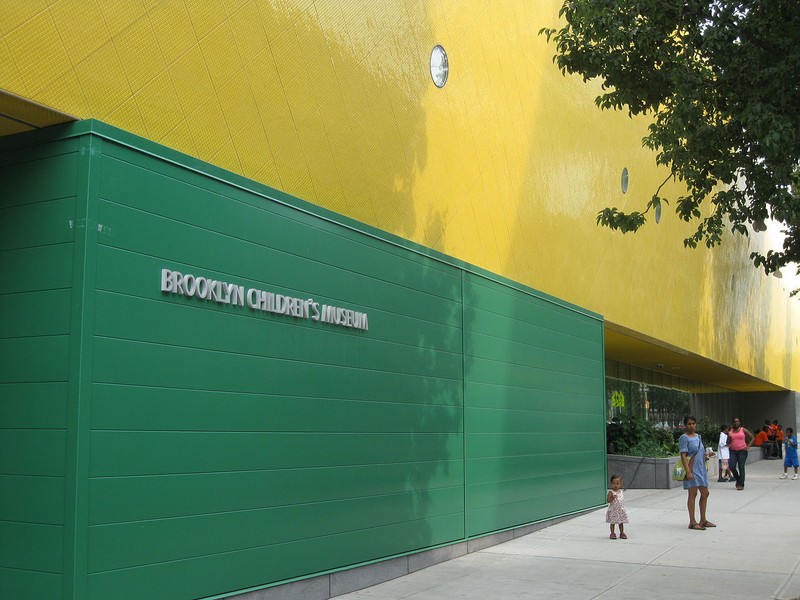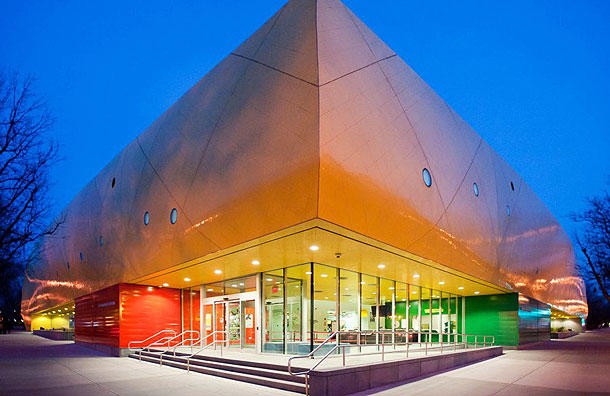 Backstory and Context
The museum's origins lie in the establishment of the Apprentices' Library in 1823, which served as a free library for children and apprentices. Two years later, a new building was constructed, whose cornerstone was laid by Marquis de Lafayette, the French military officer who fought for the Americans during the American Revolution. By 1843, the name of the library changed to the Brooklyn Institute Library.

In the early 1890s, another building, the Brooklyn Institute of Arts and Sciences, was built with the purpose of becoming a general, all-purpose museum. One of the institute's curators suggested that a new children's museum be constructed in a nearby house that the museum bought to store its scientific collections and library books. The Institute also allowed the public to use the collections and books to conduct research.

The new children's museum opened at the house in December 1899. A few years later, Anna Billings Gallup was appointed curator and later became the director until she retired in 1937. Over the next several decades, the museum's reputation grew. By 1940, approximately 9 million people had visited the museum. In 1977, the museum moved into a new building which was later renovated in 1995. The museum underwent another renovation between 2002 and 2008.


Sources
"About." Brooklyn Children's Museum. Accessed Web, 6/3/17. http://www.brooklynkids.org/about/.

"The Brooklyn Children's Museum Does Its Work." New York Times. 11/12/1905. Accessed Web, 6/3/17. http://query.nytimes.com/mem/archive-free/pdf?res=950DEEDF103EE733A25751C1A9679D946497D6CF.


Additional Information