Wyckoff Farmhouse Museum
Introduction
The Wyckoff House is a Dutch-American colonial style house located in Milton Fidler Park in Brooklyn, New York. One of the earliest houses constructed on Long Island, it was built around 1652 by Pieter Claesen, who later changed his last name to Wyckoff. The style of the house exemplifies the architecture of the area and of the time it was built. It was named a National Historic Landmark in 1967. A new museum accompanies the house called The Wyckoff House Museum. Both serve to enlighten the public about what life was like in colonial Brooklyn.
Images
Exterior view of The Wyckoff House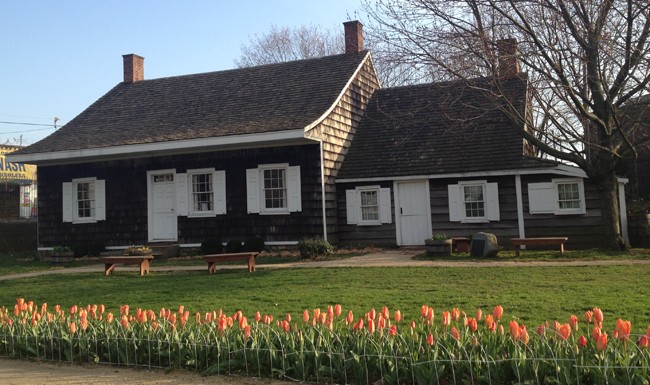 Interior view of the house

A school group visits the house in a guided tour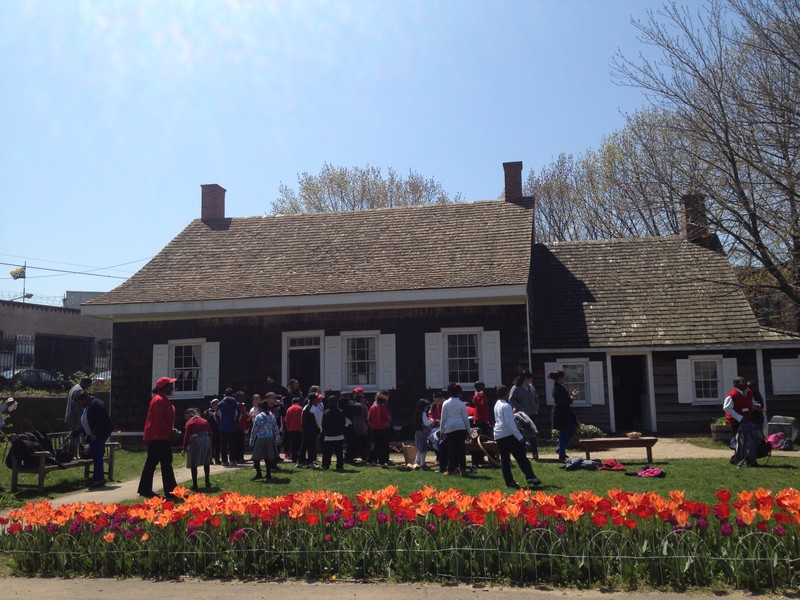 Backstory and Context
In the 17th century, Dutch immigrants settled in the colony of New Netherland, which stretched along the east coast from what is now Delaware to the southern edge of Cape Cod, Massachusetts. Pieter Claesen arrived in 1637 and worked as an indentured servant in what is now Albany, New York. He moved to the Dutch village of New Ameersfoort (which would become Brooklyn), got married to Grietje van Nes, and built his one-bedroom house in 1652 where it still stands today.

Pieter became a successful farmer and he and Grietje raised 11 children on the farm. Eight successive generations expanded and added modern amenities to the house, which has 6 rooms, two fireplaces, and a cellar. The house and land were sold to developers in 1901 but were later bought back in 1961by the Wyckoff House & Association, which family descendants founded in 1937. It is estimated that all of the approximately 50,000 descendants with the Wyckoff name can trace their lineage back to Pieter's family.

Unfortunately, the house fell into disrepair and suffered a fire before the association repurchased it. Restoration was completed and the house opened to the public in 1982. It was named a New York City landmark in 1965 and was later designated as a National Historic Landmark in 1967.




Sources
"History". http://wyckoffmuseum.org/about/history/ "Wyckoff Farmhouse Museum". http://www.historichousetrust.org/item.php?i_id=14 Heintzelman, Patricia (10-11-1975). "National Register of Historic Places Inventory-Nomination: Wyckoff House". http://pdfhost.focus.nps.gov/docs/NHLS/Text/67000013.pdf
Additional Information