Temple Adas Israel
Introduction
Temple Adas Israel is one of the oldest standing synagogues in Western Tennessee. It was built in 1881 by German Jewish immigrants after the Civil War. Temple Adas Israel is still open to the Jewish community once a month on Fridays.
Images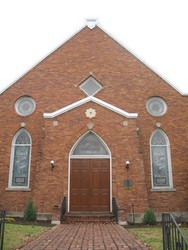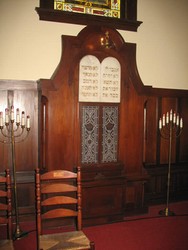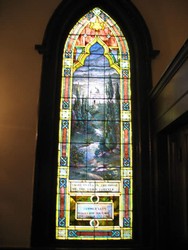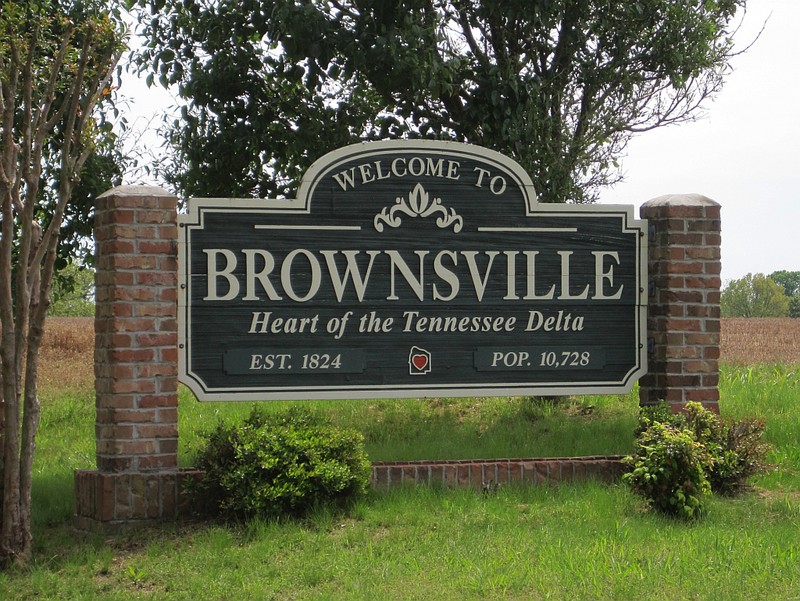 Backstory and Context
The Temple Adas Israel was founded by Joe Sternberg, Jacob and Karoline Felsenthal, and other Jewish residents of Haywood County. "Until the dedication of Temple Adas Israel in 1882, the congregation met in local homes, including those of the Anker and Rothschild families" (West, 2009). The Jewish congregation never had a permanent rabbi.
Similar to other synagogues, the Temple Adas Israel tells us of the Jewish history and hardship of the German immigrants who migrated to Tennessee. The building has been reconstructed from wood to brick, it still has the same "stained glass windows that surround the dark wooden pews, the pulpit and the ark" (Wirtschafter, 2014).
During the 1870s the congregation of Adas Israel moved from traditional Jewish services to Reformed Judaism (ISJL, 2014). Temple Adas Israel can seat up to 200 members and has two classrooms constructed to teach Jewish children. After World War II, Jewish residents of Brownsville suffered a great hardship. The number of Jews in the city began to decline, leaving the synagogue with less than 45 members, today only six Jews remain. "Today, descendants of the Tamm and Sternberger families lead the monthly services in the 126-year old synagogue that still serves as the home of Adas Israel" (ISJL, 2014).
Sources
Back to Brownsville: Jewish Tales from Small Town Tennessee. Retrieved March 7, 2015, from https://rabbiwirtschafter.wordpress.com/2014/10/30/back-to-brownsville-jewish-tales-from-small-town-...

ISJL - Tennessee Brownsville Encyclopedia. (2014, January 1). Retrieved March 7, 2015, from http://www.isjl.org/tennessee-brownsville-encyclopedia.html West, C. (2009, December 25).

Temple Adas Israel. Retrieved March 7, 2015, from http://tennesseeencyclopedia.net/entry.php?rec=1303 Wirtschafter, D. (2014, October 30).

Additional Information