Franklin Park Conservatory and Botanical Gardens
Introduction
The Franklin Park Conservatory is a botanical garden and conservatory that offers visitors a view of over 400 species of plants. Inspired by the Chicago World's Fair and built in 1895, the conservatory is on the National Register of Historic Places. The conservatory is a favorite for locals and tourists alike, showcasing exotic plant collections, special exhibitions, and Dale Chihuly artworks.
Images
Conservatory: Himalayan Mountain Biome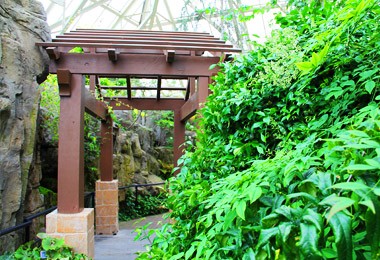 Conservatory: Rainforest Biome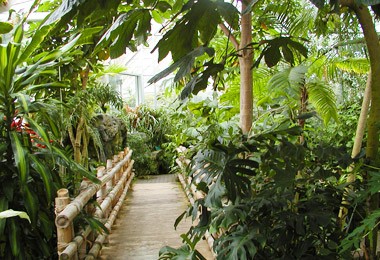 Conservatory: Desert Biome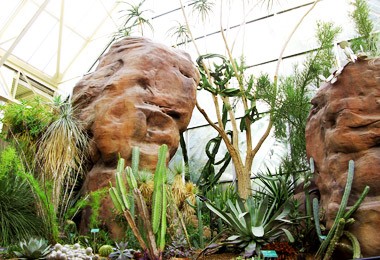 Conservatory: Pacific Island Water Garden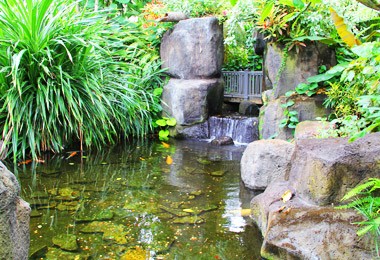 Conservatory: Dorothy M. Davis Showhouse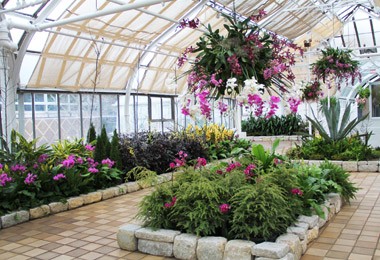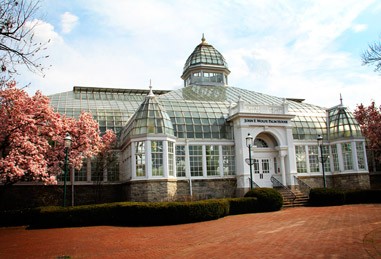 Experience Art Light at night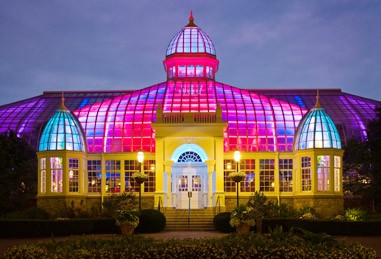 Backstory and Context
In 1852, the Franklin County Agriculture Society purchased eighty-eight acres of land located east of downtown Columbus. This land became the official grounds of the Ohio State Fair in 1874. Ten years later, Ohio Legislature set aside this land as the Franklin Park for public use.
Following the success of Chicago's World Fair and Columbian Exposition in 1893 and the inspiration of City Beautiful movement, a grand Victorian-style glass greenhouse named The Palm House was built in Franklin Park. In 1895, it opened for public use as Franklin Park Conservatory.
Columbus Recreation and Parks Departments owned and operated the Conservatory until 1989. Thanks to their renovation efforts, the facility earned a flattering reputation. Based on that reputation and the park's condition, Franklin Park Conservatory was selected to be the host site for AmeriFlora '92. AmeriFlora is a six-month international horticulture exposition. After AmeriFlora '92, the Franklin Park Conservatory Joint Recreation District was established by the Ohio Legislature for managing and operating the Franklin Park Conservatory.
Today, the Franklin Park Conservatory features Himalayan mountain, rainforest, and desert biomes as well as a Pacific Island water garden. Other botanical gardens on site include the Crane Conifer and Ornamental Grass Collection, the Trial Gardens, and the Daylily Garden. There is also the Scotts Miracle-Gro Company Community Garden Campus, which serves as a living classroom and idea center.
Sources
"History". Fbconservatory. Retrieved Mar 08, 2015 from http://www.fpconservatory.org/About-Us/History
Additional Information