Former Residence of Edna St. Vincent Millay (1923-1925)
Introduction
In the years between the World Wars, Greenwich Village became home to an astonishing number of writers and artists, some of whom would become luminaries in their fields. Edna St. Vincent Millay, one of the country's most influential poets, lived in the Village and was an integral part of its cultural life. From 1923 to 1925, she lived on Barrow Street with her husband, Eugen Jan Boissevain. In addition to once being home to Millay, the home has the distinction of reportedly being one of the narrowest in the Village.
Images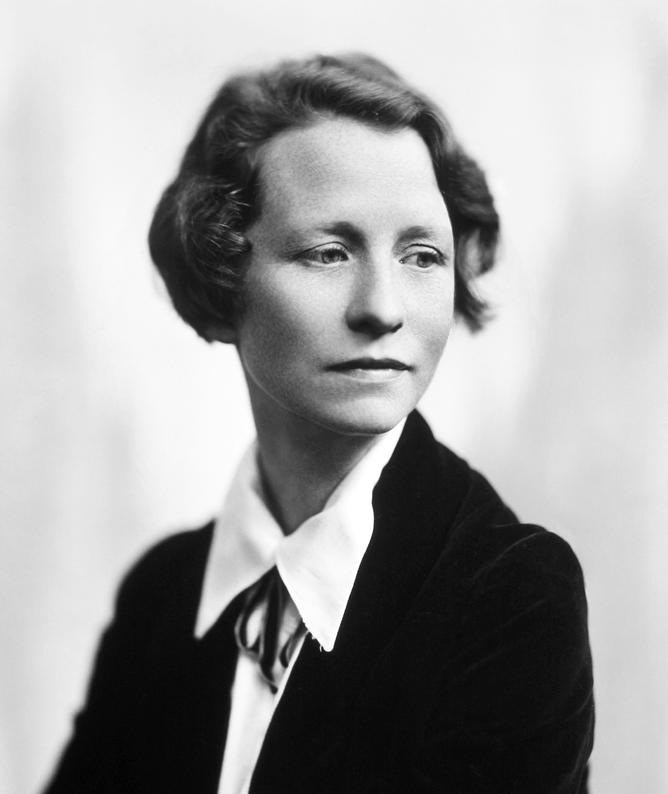 The former Millay residence, in the center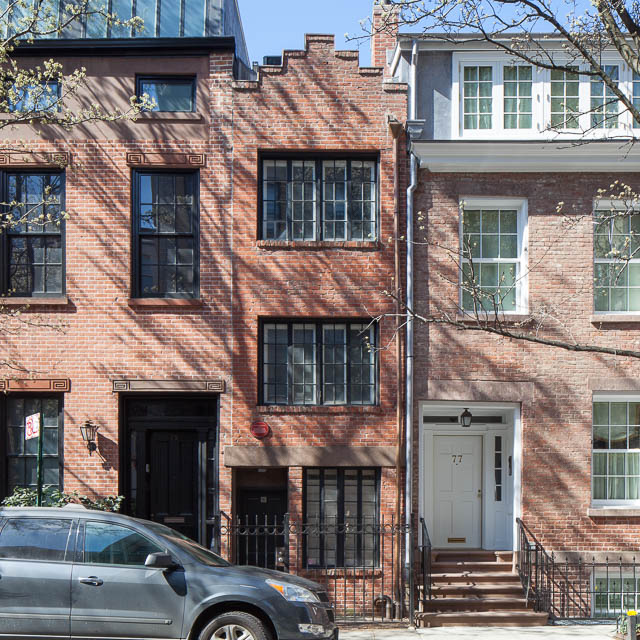 Backstory and Context
A native of Maine, Edna St. Vincent Millay began writing as an adolescent and after placing fourth in a poetry competition, she was awarded a scholarship that allowed her to attend Vassar College. As a student at Vassar, she continued writing poetry and developed an interest in the theater. She published her first book as a senior at Vassar and with encouragement from the college, she also wrote her first verse play, which dealt with the them of love between women.
After graduating, Millay moved to Greenwich Village and lived with her sister Norma in a small attic apartment. Millay supported herself by publishing short stories and satire under the pen name Nancy Boyd. She and Norma also became active with the Provincetown Players. Millay became an integral part of the Village's bohemian set and was friends with many of the men and women who would become (or already were) the leading writers and artists in Greenwich. Among Millay's circle of friends were the poet Witter Bynner, critic Edmund Wilson, journalist Floyd Dell, and the poet Arthur Davison Ficke, with whom she had a brief but intense affair.
Though Millay had rejected a number of lovers, preferring to dedicate herself solely to her craft, in 1923, she married Eugen Boissevain, the couple moved into the narrow residence at 75 1/2 Bedford Street. The row of houses from 73 to 77 had recently been redesigned as housing for a group of artists, writers, and actors. Millay and Boissevain would live in the home until 1925, when they moved to their home, Steepletop, in Austerlitz, New York. Millay was awarded the Pulitzer Prize for poetry the same year that the couple moved into the Bedford Street apartment.
Millay and Boissevain were married for 26 years, with Boissevain largely abandoning his career to manage Millay's, as well as her precarious health. He was largely responsible for arranging the readings through which Millay became famous. She lived at Steepletop until her death in 1950.
Sources
Edna St. Vincent Millay Residence , NYC LGBT Historic Sites Project. Accessed December 13th 2020. https://www.nyclgbtsites.org/site/edna-st-vincent-millay-residence/.
Peppe , Holly . Millay's Life , Edna St. Vincent Millay Society . Accessed December 13th 2020. http://www.millay.org/aboutmillay.php.
Edna St. Vincent Millay , Poetry Foundation . Accessed December 13th 2020. https://www.poetryfoundation.org/poets/edna-st-vincent-millay.
Additional Information