Statue of Annie the Railroad Dog
Introduction
In 1934, rail workers discovered a stray Collie and nursed her back to health. They named the dog Annie and she quickly became the unofficial mascot of the city as she greeted passengers arriving and departing Fort Collins for the next 15 years. This statue in front of the library pays tribute to a dog that was so beloved to the residents of Fort Collins that they often greeted her as they exited the train even before they reunited with family members.
Images
This statue to Annie is located in front of the public library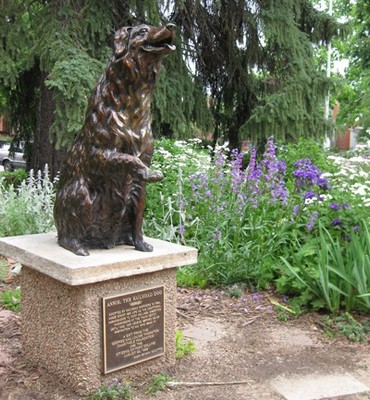 Annie's final resting spot is marked by this headstone outside the Colorado & Southern Depot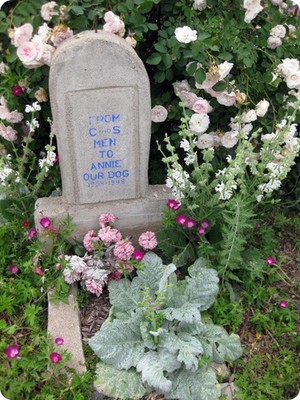 Plaque that adorns the statue of Annie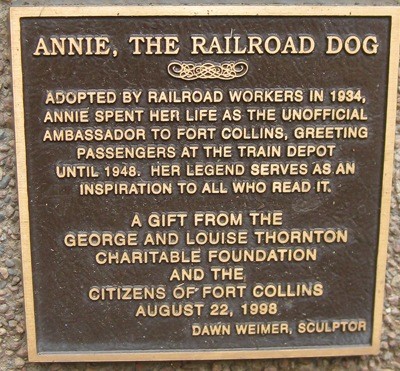 Backstory and Context
This statue was dedicated in 1998. For 13 years, local organizers held an annual walk in honor of Annie. Citing declining participation, organizers ended this tradition in 2011. Annie was laid to rest at the old Colorado & Southern Depot. Visitors can still see her gravestone at the Downtown Transit Center at 136 LaPorte Ave. There is a book written about her,
Annie The Railroad Dog, A True Story.
In fact, she is also featured in the collection titled
Owney the Post Office Dog and Other Great Dog Stories.
Additional Information