Ida B. Wells-Barnett Museum
Introduction
The Ida B. Wells-Barnett Museum dates back to community-based exhibits that were located in a variety of locations in Holly Springs from the 1970s until 2000 when this museum found a permanent home in this historic house where Ida B. Wells was born into slavery. The museum is dedicated to promoting the contributions African Americans have made in the areas of art, culture, and history. The museum's namesake, was one of the most influential Americans of the 20th century, a noted African American journalist, activist, and founding member of the NAACP. The museum is located in the historic Spires Bolling House, which was erected in c.1858 by local architect Spires Bolling, who owned Wells, her mother, father, and several other enslaved persons. The museum's collection contains local family heirlooms and artifacts, and personal items of Wells including memorabilia, awards and belongings. There is also a Genealogy Room that houses records of several local African American families and a an art gallery. The museum offers a variety of educational programming for adults and children as well. The house is a contributing property of the East Holly Springs Historic District, which is listed on the National Register of Historic Places.
Images
The Ida B. Wells-Barnett Museum promotes the contributions African Americans have made in the areas of art, culture, and history. It is located in the historic Spires Bolling House.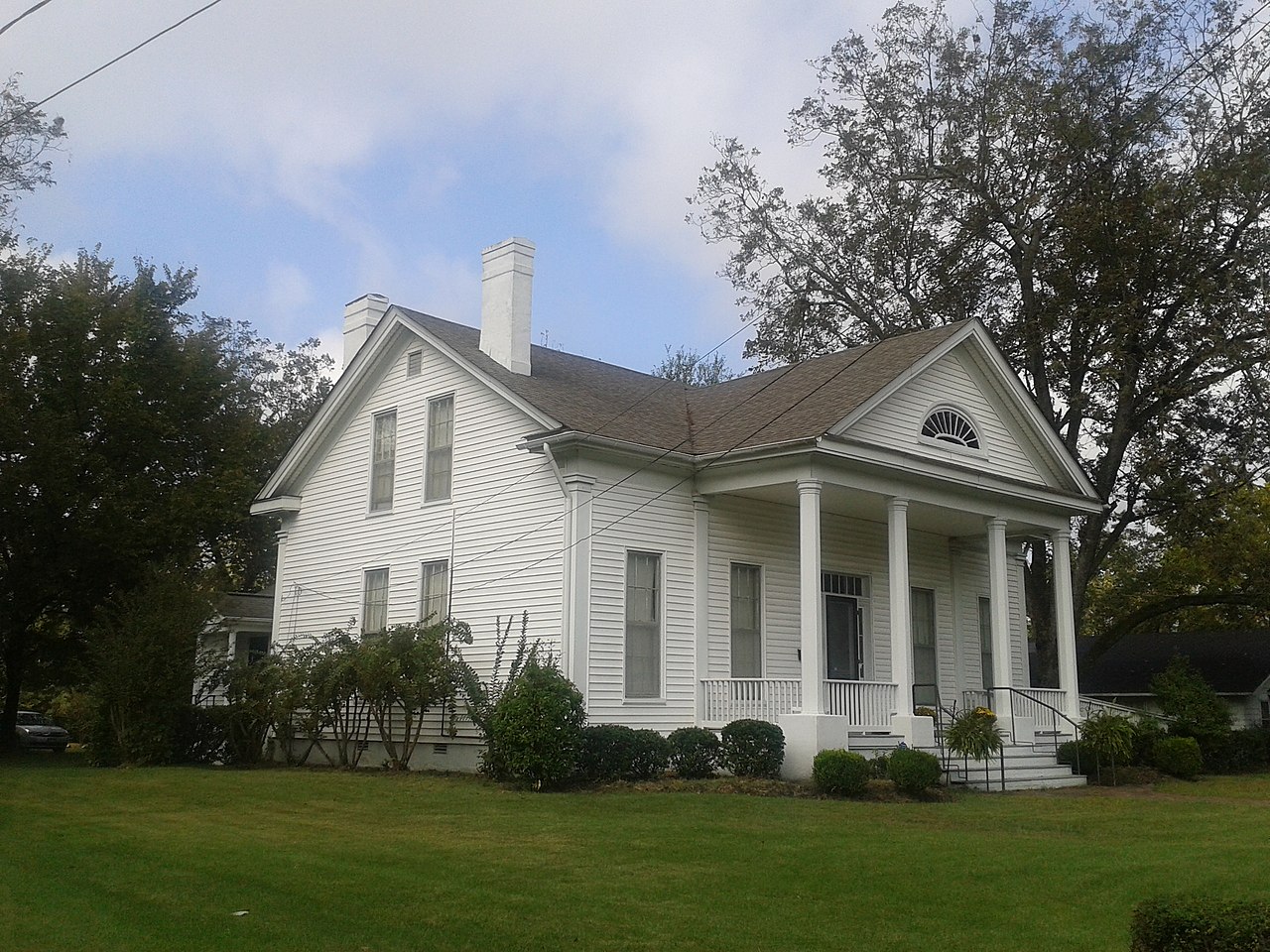 Backstory and Context
Ida B. Wells-Barnett
Ida B. Wells was born on July 16, 1862, just six months before the Emancipation Proclamation. Her mother, Lizzie, was a well-known cook and her father, James, was a carpenter. Using these skills, they managed to provide for their seven children. Presumably, all attended school growing up. When Wells was 16, however, Yellow Fever killed her parents (and her youngest sibling). To support her family, Wells found a job as a teacher. A couple of years later in 1883, she and two of her youngest sisters moved to Memphis, where an aunt lived. There, she got another job as a teacher.
An incident the next year sparked her career as a social rights activist. She bought a first-class train ticket but was forced to move to a colored-only car. She sued the Chesapeake & Ohio Railroad company and won initially, but the state supreme court overruled the decision in 1887. In 1892, after some of her friends were lynched, Wells decided to become an investigative journalist. She wrote articles about the lynchings of black men in newspapers, finding that the claims these men were lynched because of sexual harassment of white women were false. Wells remained an anti-lynching activist for the rest of her life.
She became the editor of African-American newspapers called Memphis Free Speech and Headlight. White mobs destroyed the press she used to publish her publication in 1892. That incident and other threats forced her to move to Chicago, where she met her husband, black newspaper editor Ferdinand Barnett, with whom she would have four children. In the coming years, she traveled to England, Wales, and Scotland on speaking tours.
Along with helping found the NAACP in 1909, Wells established a number of other civic and activist organizations. Like many women of her day, she became a staunch supporter of suffrage (the movement advocating for women's right to vote). However, black women were often dismissed by white supporters. As a result, in 1913 Wells and white activist Belle Squire established the Alpha Suffrage Club, the first suffrage club for black women in Chicago. It is credited for leading the effort to elect the city's first African-American alderman and later, congressman, Oscar DePriest. Wells unsuccessfully ran for state senator in 1930, becoming one of the first black women to run for office in the country. The next year, she died of kidney disease on March 25th. Before she passed away, she managed to finish her autobiography which she had begun in 1927.
Spires Bolling House
Bolling (his last name is also spelled as "Boling") was from North Carolina and moved to Holly Springs in 1845. He designed several buildings in the city and operated a distillery behind the house. The family lived in the house until 1880 when Bolling died. The next owners lived here until 1901 when they sold the house to Lafayette and Mary Gatewood. The property remained in the Gatewood family for nearly a century until 1997 when they deeded it to a local who then deeded it to the city in 2000. The museum opened at this location shortly after the city acquired the property after years of offering programming and exhibits in a variety of location throughout Holly Springs. According to an interview with museum director Leona Harris, the museum can date its roots back to the 1970s when local citizens began efforts to preserve and share the history of Ida Wells and Holly Springs. Harris credits Margaret Burroughs, a professor at Kennedy-King College in Chicago, with introducing her to the life and work of Wells.
Sources
Baker, Lee D. "Ida B. Wells-Barnett and Her Passion for Justice." Duke University. April 1996. https://people.duke.edu/~ldbaker/classes/aaih/caaih/ibwells/ibwbkgrd.html.
"Guide to the Ida B. Wells Papers 1884-1976." University of Chicago Library. 2009. https://www.lib.uchicago.edu/e/scrc/findingaids/view.php?eadid=ICU.SPCL.IBWELLS.
Hendricks, Wanda A. "Alpha Suffrage Club." Encyclopedia of Chicago.
"Ida B. Wells-Barnett." Ida B. Wells-Barnett Museum. Accessed December 29, 2020. http://idabwellsmuseum.org/ida-b-wells-barnett.
Knecht, Phillip. "Bolling-Gatewood House (1860)." Hill Country History. Accessed December 29, 2020. https://hillcountryhistory.org/2015/08/13/holly-springs-boling-gatewood-house-1860.
Matthews, Dasha. "Ida B. Wells: Suffragist, Feminist, and Leader." UMKC Women's Center. February 21, 2018. https://info.umkc.edu/womenc/2018/02/21/ida-b-wells-suffragist-feminist-and-leader.
Norwood, Arlisha R. "Ida B. Wells-Barnett." National Women's History Museum. 2017. https://www.womenshistory.org/education-resources/biographies/ida-b-wells-barnett.
McArthur, Danny. Leona Harris: Director of Ida B. Wells Museum, October 22nd, 2019. Accessed January 2nd, 2021. https://www.djournal.com/news/leona-harris-director-of-ida-b-wells-museum/article_0540a0ec-819c-5c1f-ad4c-86eb31f9fbf9.html.
Image Sources
Ser Amantio di Nicolao, via Wikimedia Commons: https://commons.wikimedia.org/wiki/File:Birthplace_of_Ida_Wells-Barnett,_full_view.jpg

Additional Information