Ava Gardner Museum
Introduction
The Ava Gardner Museum, created in the early 1980s, is dedicated to preserving the memory of the screen actress and her films. Gardner was born in North Carolina in 1922 and became an actress after being discovered at age eighteen thanks to her picture sitting in a photography studio window in New York. Her break-out role was in 1946's The Killers, with her other successes including Mogambo, The Barefoot Contessa, and The Night of the Iguana. The museum was founded by Dr. Thomas Banks, who had been a lifelong fan of Gardner's and followed her advice to display his collection of memorabilia in her home state. The Ava Gardner Museum moved to its present location from her childhood home in 2000 and welcomes about 12,000 visitors each year.
Images
Inside the Ava Gardner Museum.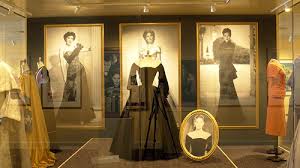 "What I`d really like to say about stardom is that it gave me everything I never wanted." - Ava Gardner, pictured here in 1949.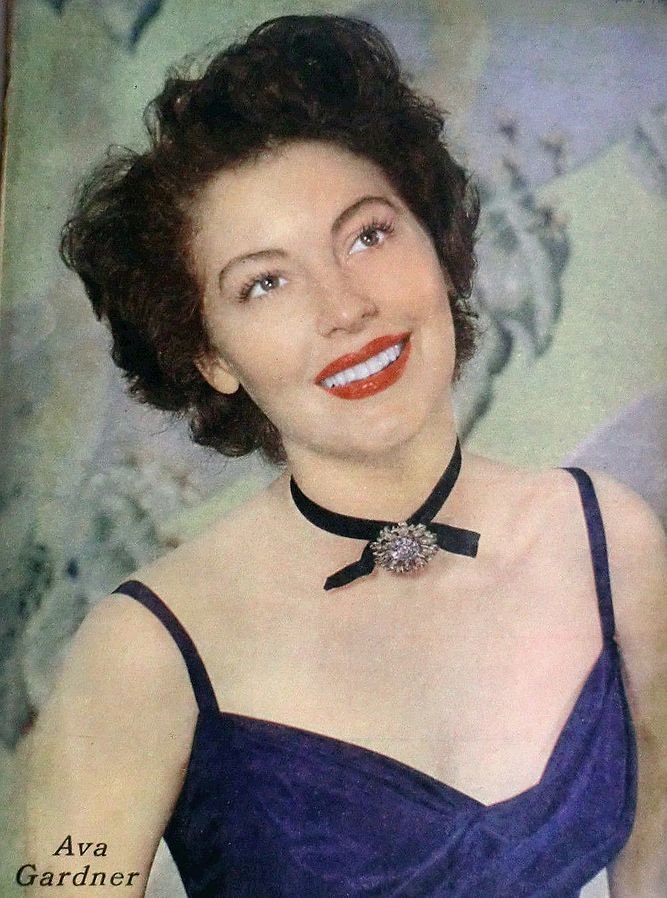 Ava Gardner in 1951 for "Show Boat." To publicize the film, Gardner was labeled "the most beautiful animal in the world."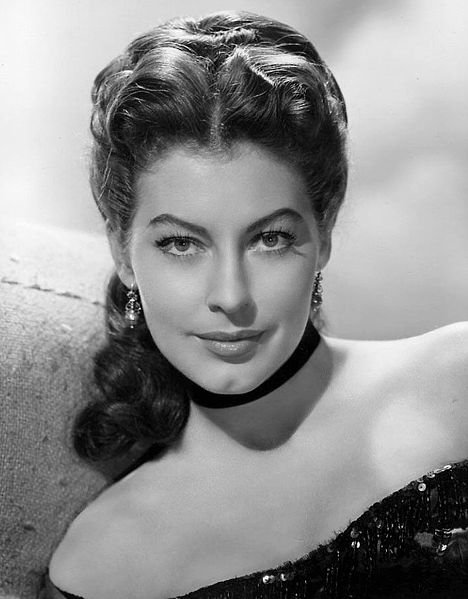 Tom Banks, the originator of the museum, and his wife Lorraine.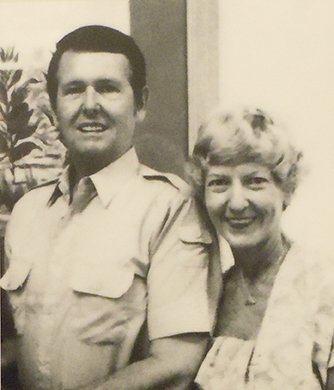 Backstory and Context
On Christmas Eve, 1922, Jonas and Molly Gardner welcomed their daughter, Ava Lavinia, into the world. Ava, the youngest of seven children, grew up as a tomboy, preferring to run barefoot alongside the neighborhood boys than stay inside and play with dolls. Her parents worked at a variety of jobs to make ends meet and hit particularly hard times after the family's barn and cotton gin caught fire in 1924. After her father's death from natural causes in 1938, Ava and her mother operated a boarding house in North Carolina. When Ava graduated high school, her mother insisted that she further her education. So, Ava enrolled in the Atlantic Christian College with the intention of becoming a secretary.
Ava Gardner visited her older sister and her husband, photographer Larry Tarr, in New York City in the summer of 1939. Tarr took some photographs of the beautiful, young Gardner and displayed one in his store window. Barry Duhan, an errand boy for the Lowe's Theaters, noticed the picture and, with Tarr's permission, sent some of Gardner's photos on to Metro-Goldwyn-Mayer's New York office. Gardner then received a call offering her a screen test. Reportedly, after watching the test and hearing her southern drawl, MGM studio head Louis B. Mayer said, "She can't act. She can't talk. She's terrific. Sign her." At the age of eighteen, Ava Gardner signed a seven-year contract with the studio.
After training in elocution and poise, Gardner was ready for the big screen. Her early roles were small and usually played off of her looks. One of her most iconic roles, and the one that led her to bigger stardom, came when she was loaned out to Universal for The Killers in 1946. Her role as a femme fatale secured her better parts upon returning to MGM. She was chosen over other A-list actresses to play Julie Laverne in the 1951 remake of Show Boat. Three years later, she received a "Best Actress" Academy Award nomination for Mogambo. In 1964, she earned a Golden Globe nomination for her role in The Night of the Iguana.
Gardner's personal life also changed dramatically upon arrival in Hollywood. First, she married actor Mickey Rooney in 1942; they divorced just one year later. Gardner married again in 1945, this time to bandleader Artie Shaw, who had already had been married four times. The couple also split up after just one year. Gardner then married for the last time to the man many considered the love of her life: Frank Sinatra. They were wed days after Sinatra's first marriage legally ended in 1951. However, jealousies, both professional and personal, contributed to their divorce in 1957. Still, the two remained friends, as did Gardner and Rooney.
Following the production of one of her most famous films, The Barefoot Contessa (1954), Ava Gardner decided to move to Spain after having learned about the country's culture for that role. At first, she lived in the countryside, taking a break from the spotlight. Eventually, she moved to the city of Madrid, where one of her neighbors was Argentina's ex-dictator Juan Peron. Due to disagreements with Peron and claims that she owed back taxes to Spain, Gardner relocated to London in 1968. She continued to return to Hollywood from time to time to make films, though she finally retired in the late 1980s when her health began to fail. Shortly after writing her autobiography, Ava: My Story, Ava Gardner died of pneumonia on January 25, 1990.
The man behind the Ava Gardner Museum, Thomas M. Banks, first met Gardner when he was twelve years old and she was studying at the Atlantic Christian College. When Gardner did not return to town the next semester, Banks found out that she had become an actress. Over the years, Banks cut out any and all articles that mentioned Gardner, and he and his wife Lorraine began collecting memorabilia relating to the star and her movies. In 1978, the couple visited Gardner in London and asked her opinion on what they should do with their collection. She recommended that the items be displayed in her home state of North Carolina. They were shown to the public in Smithfield the next year.
Dr. Banks then operated the Ava Gardner Museum in Gardner's childhood home during the summers of the 1980s. He passed away in 1989, and his widow donated their collection to the town of Smithfield on the condition that they keep the museum in Johnston County. The museum was officially incorporated in 1996. Three years later, the museum bought and renovated a 6,400 square foot building for its new home. It reopened at this location in October 2000.
Sources
Home. Ava Gardner Museum. Accessed September 12, 2018. http://www.avagardner.org/.

True Fans and Collectors For Life. Ava Gardner Museum. Accessed September 12, 2018. http://www.avagardner.org/history.html. Information and photo source.

Ava Gardner. Encylopedia Britannica. Accessed September 12, 2018. https://www.britannica.com/biography/Ava-Gardner.

Biography. Ava Gardner. Accessed September 12, 2018. http://avagardner.com/about/biography.html.

Ava Gardner: Biography. Turner Classic Movies. Accessed September 12, 2018. http://www.tcm.com/tcmdb/person/68501%7C17013/Ava-Gardner/biography.html.


Additional Information