Walter Place
Introduction
When this historic Holly Springs mansion was sold in 2011 for $15 million, it became the most expensive home in Mississippi. Not only is the property an outstanding example of Greek Revival and Gothic Revival architecture, but it was also the temporary residence of Union General Ulysses S. Grant's wife, Julia, and their son, Jesse, in early December 1862 (it is unclear whether Grant himself stayed here). At the time, Grant was in the midst of a campaign to capture the strategic town of Vicksburg, Mississippi. The house was built in 1860 for its namesake, Harvey Washington Walter, who was the president of the Mississippi Central Railroad. Walter Place is a contributing property of the Southwest Holly Springs Historic District, which is listed on the National Register of Historic Places. It is a private home and not open to the public.
Images
Harvey Washington Walter built Walter Place in 1860. During the Civil War in December 1862, General Ulysses S. Grant's wife and their son, Jesse, briefly lived in the house.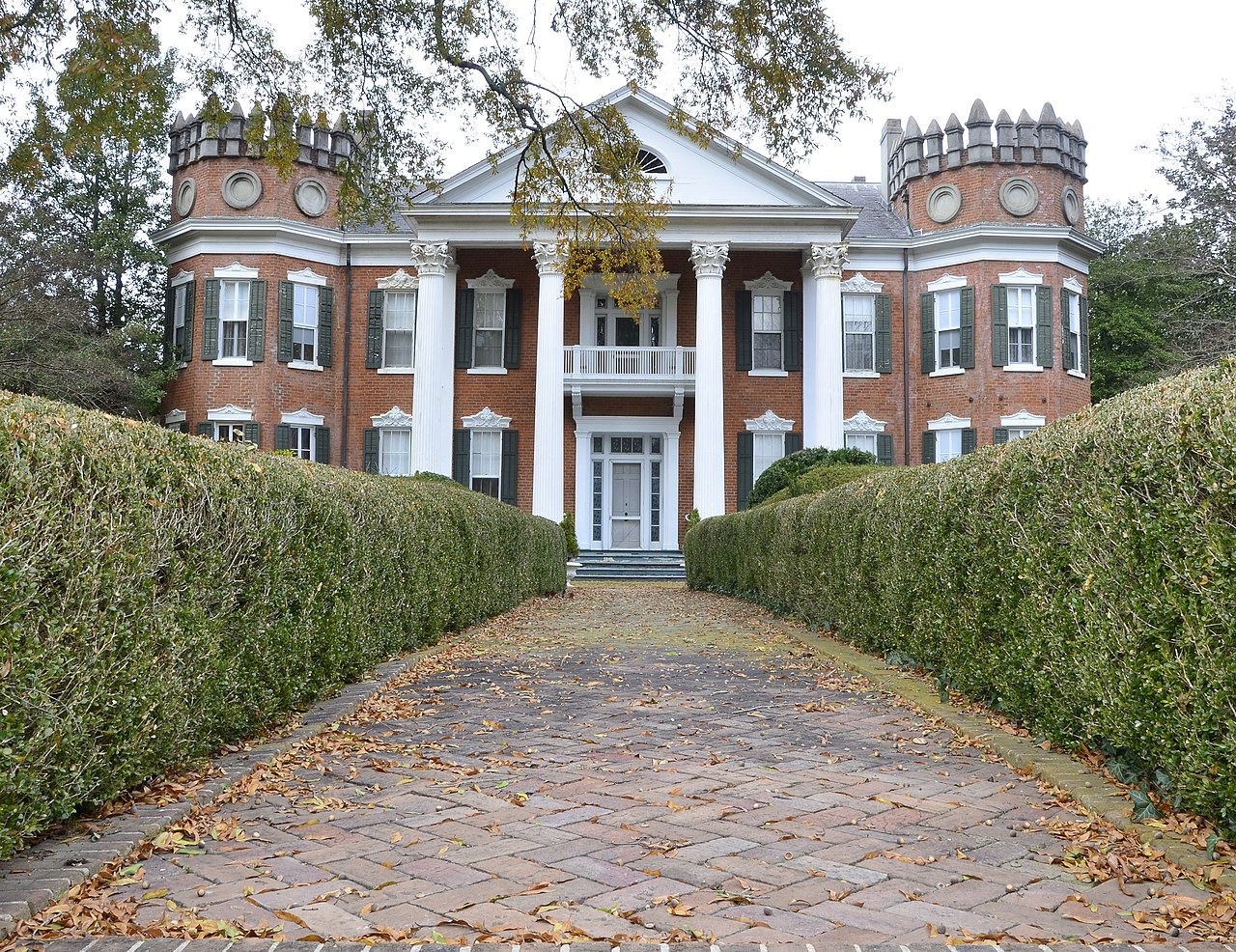 Backstory and Context
Harvey Washington Walker was born on May 21, 1819 in Fairfield County, Ohio. He studied law as a young man and moved to Holly Springs around 1838. Over the coming years, he became a successful lawyer and prominent figure in the community. He played a key role in the establishment of the Mississippi Central Railroad in 1852 and, as noted above, became its president. During the Civil War, despite staunchly opposing secession, Walter fought for the Confederacy and became an army colonel and judge advocate, which dealt with court martial cases.
When the Union army arrived in Holly Springs on November 29, 1862, Walter offered the house to the Grants. It is not clear whether General Grant stayed in the mansion but he left Holly Springs on December 4th and relocated to the town of Oxford. Julia and Jesse Grant (and a family slave named Jule) moved in sometime in early December but did not stay long either and moved to Oxford to be with General Grant. They left just in time. A Confederate cavalry contingent from General Earl Van Dorn's army arrived in Holly Springs on December 20th to capture the town and seize Union supplies and munitions.
The Walters moved back into the house after the war. Tragically, during the Yellow Fever epidemic of 1878, Walter and his three sons died. In 1889, his widow sold the house to their daughter, Irene, who married Oscar Johnson, a founder of the International Shoe Company in 1911 (it is now known as Furniture Brands International). The house remained the in the Johnson family until 1983. Subsequent owners have renovated it as well as the surrounding grounds.
Walter Place sits on a 15-acre property and features a two-story portico with Corinthian columns and two octagonal towers. Inside, the large home has twelve bedrooms and bathrooms. It was a finalist in the 2020 Mississippi Heritage Trust's Heritage Awards.
Sources
"Harvey Washington Walter Papers, 1849-1899." The Southern Historical Collection, Louis Round Wilson Special Collections Library, University of North Carolina. Accessed December 30, 2020. https://finding-aids.lib.unc.edu/03399.
Knecht, Phillip. "Walter Place (1859)." Hill Country History. Accessed December 30, 2020. https://hillcountryhistory.org/2015/03/29/holly-springs-walter-place-1859-b.
"Mississippi's Most Expensive Mansion Once Slept Ulysses Grant." The Atlantic. November 4, 2011. https://www.theatlantic.com/national/archive/2011/11/mississippis-most-expensive-mansion-once-slept-ulysses-grant/247674.
Semmes, Ryan P. & Nolen, David S. "War and Remembrance: Walter Place and Ulysses S. Grant." The Primary Source, vol. 32, no. 2. 2013. https://aquila.usm.edu/cgi/viewcontent.cgi?article=1212&context=theprimarysource
"Southwest Holly Springs Historic District." National Park Service - National Register of Historic Places Nomination Form. April 20, 1983. https://npgallery.nps.gov/GetAsset/a5cfe5fd-c4b0-42c9-992f-18e0b6165ec6.
Watson, Susan. "Walter Place restoration underway." The South Reporter. October 9, 2019. https://www.southreporter.com/news/bringing-it-back-life.
Image Sources
Wikimedia Commons: https://commons.wikimedia.org/wiki/File:Walter_Place,_Holly_Springs,_Mississippi.jpg

Additional Information