Kensington Service Center
Introduction
The gas station at Howard Avenue and Armory Avenue was constructed in 1926 by Howard L Derrick. Originally operating as the Derrick Motor Company, this gas station consisted only of the covered drive-through and roof, although later, the adjacent garage for repairs was added, and the office was expanded. The gas station was once part of the Esso chain and is now home to an independent service station. The building is an official Maryland one of the last remaining examples of a style of 1920s gas station architecture and is listed on the Maryland Historic Trust.
Images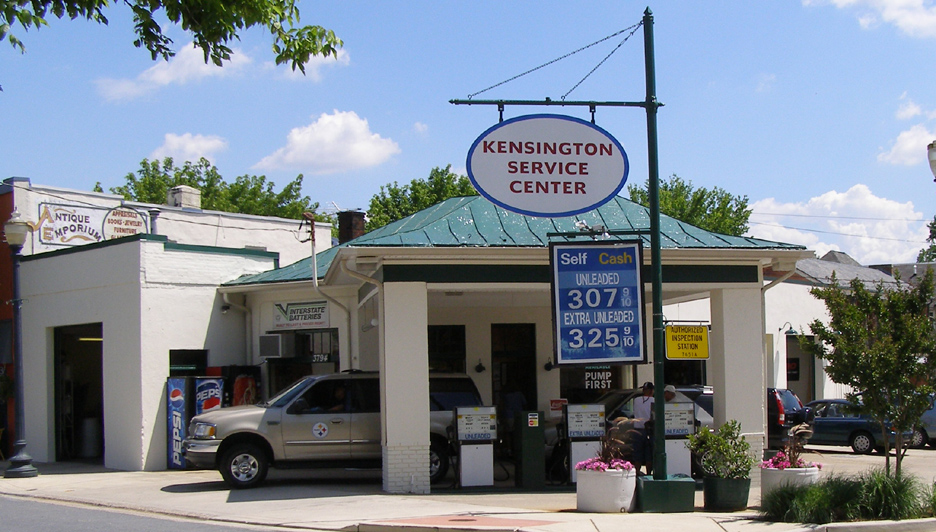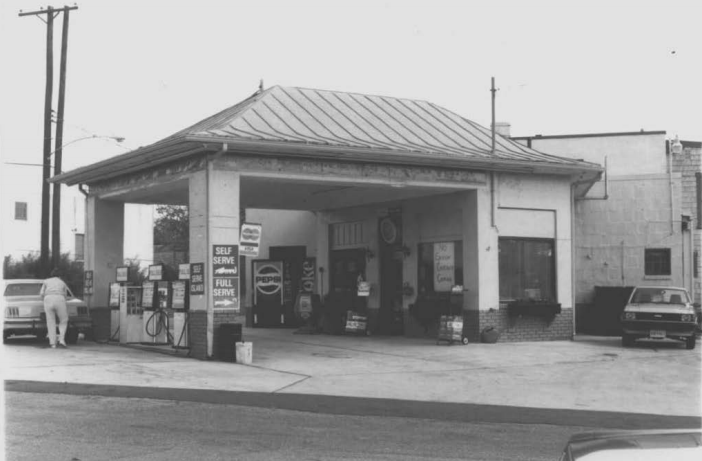 Backstory and Context
This parcel of land was purchased by Howard L Derrick in 1924 and the gas station was built two years later, along with an adjacent Ford Dealership on the corner of what was then Howard Avenue and Connecticut Avenue (Connecticut Avenue was rerouted across the railroad bridge later and the old block was renamed Armory Avenue). In 1929, Derrick moved his dealership and constructed a new gas station at his estate in Ashton, and sold the gas station to Standard Oil of New Jersey. In 1940, the gas station was listed as Moores Esso. Currently, with a garage for mechanical repairs, the service station is operated by Mario Bruno as an independent gas station. The gas station represented a larger phenomenon of the 1920s and 1930s gas stations that built America's heavily car-centric culture.
Sources
Memorandum, "Maryland Historical Trust State Historic Trusts Form, M: 31-15," n.d., accessed January 1, 2021, https://mht.maryland.gov/secure/medusa/PDF/Montgomery/M;%2031-15.pdf
Additional Information