Broome County Courthouse
Introduction
Designed by Isaac Gale Perry and built in 1897, the Broome County Courthouse stands in Binghamton's Courthouse Square. It is the fifth County Courthouse to be built, and the third at this location.
Images
The current Broome County Courthouse was completed in 1897 and is the fifth building to hold the county's governmental offices.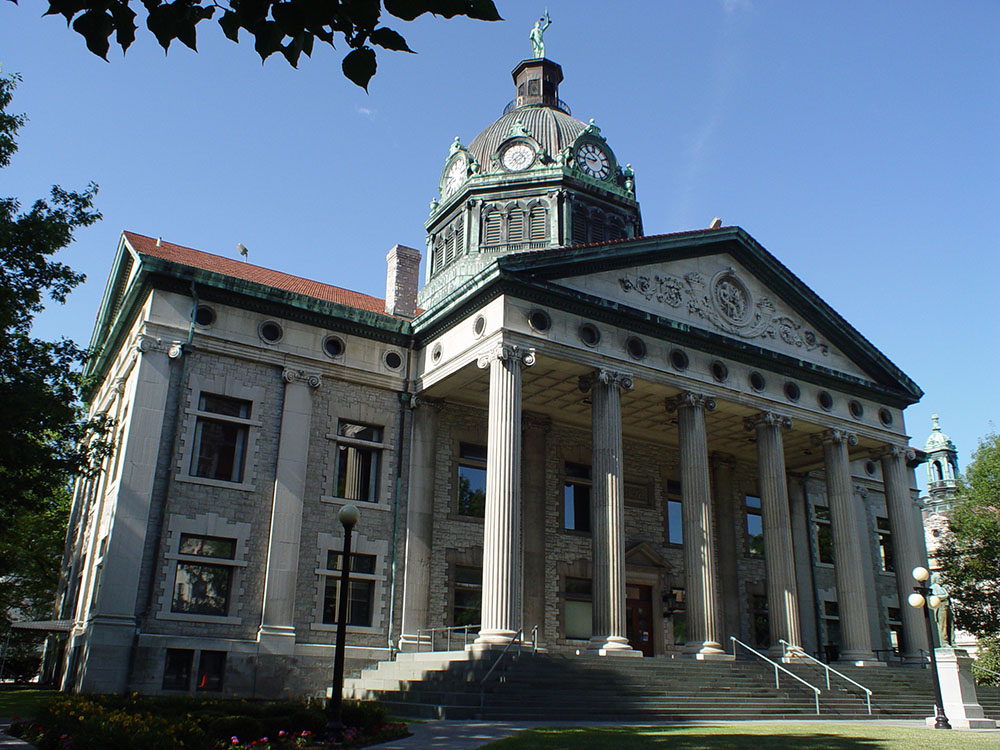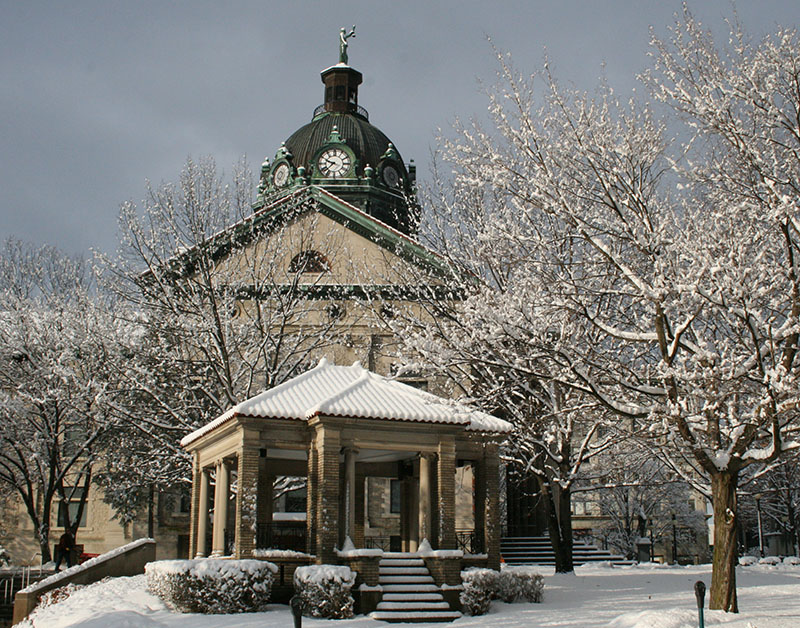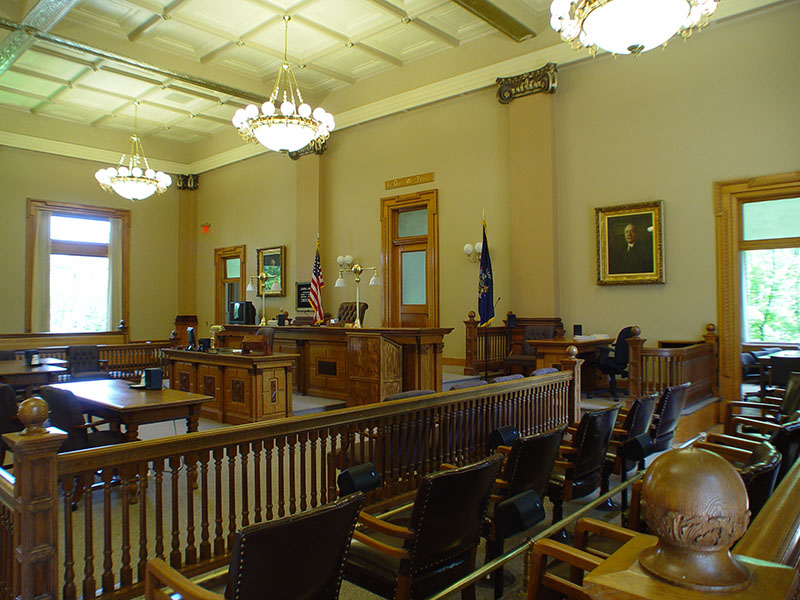 Backstory and Context
The Broome County Courthouse we see today is actually the fifth in a series of courthouses, and the third to stand in this spot. The first was a small wooden structure built in 1802. Originally located across the street where the Perry Building now stands, it was soon moved to the courthouse square, then replaced in 1806, and again in 1828. The fourth courthouse, built in 1856, was destroyed by fire forty years later, and the current structure was built the following year. Designed by Isaac Gale Perry, it is of similar style and maintains the same footprint as its predecessor. The copper dome, with four clocks and a statue of Lady Justice on top, is supported by a steel superstructure. Built in the Classicism of the late 19th century, the portico is marked by six free-standing Ionic columnns.
Standing at the base of the courthouse steps is a statue of Daniel Stevens Dickinson, who, in 1834 was the first "President" of the City of Binghamton, and ten years later would serve as U.S. Senator.
A large Civil War monument stands in the northwest corner of the square in tribute to Broome County's "Heroic Sons who served in defense of the Union." The monument, also designed by Perry, was built in 1889. Several years after construction, local businessman and Civil War veteran General Edward F. Jones added the mortars and cannonballs that surround the base of the monument.