Bristol Motor Speedway
Introduction
Bristol Motor Speedway first opened to a Nascar event July 30,1961. It is owned by the Speedway Motorsports Inc. Bristol is a very small and slow track compared to the most of the race tracks on the Nascar Circuit. However due to its high slopping it is one of the most popular and fastest short tracks in Nascar. It is known as one of the loudest places in Nascar, and along with its high amount of seating a capacity of 160,000 it is one of the largest venues in the world.
Images
Overhead view during a race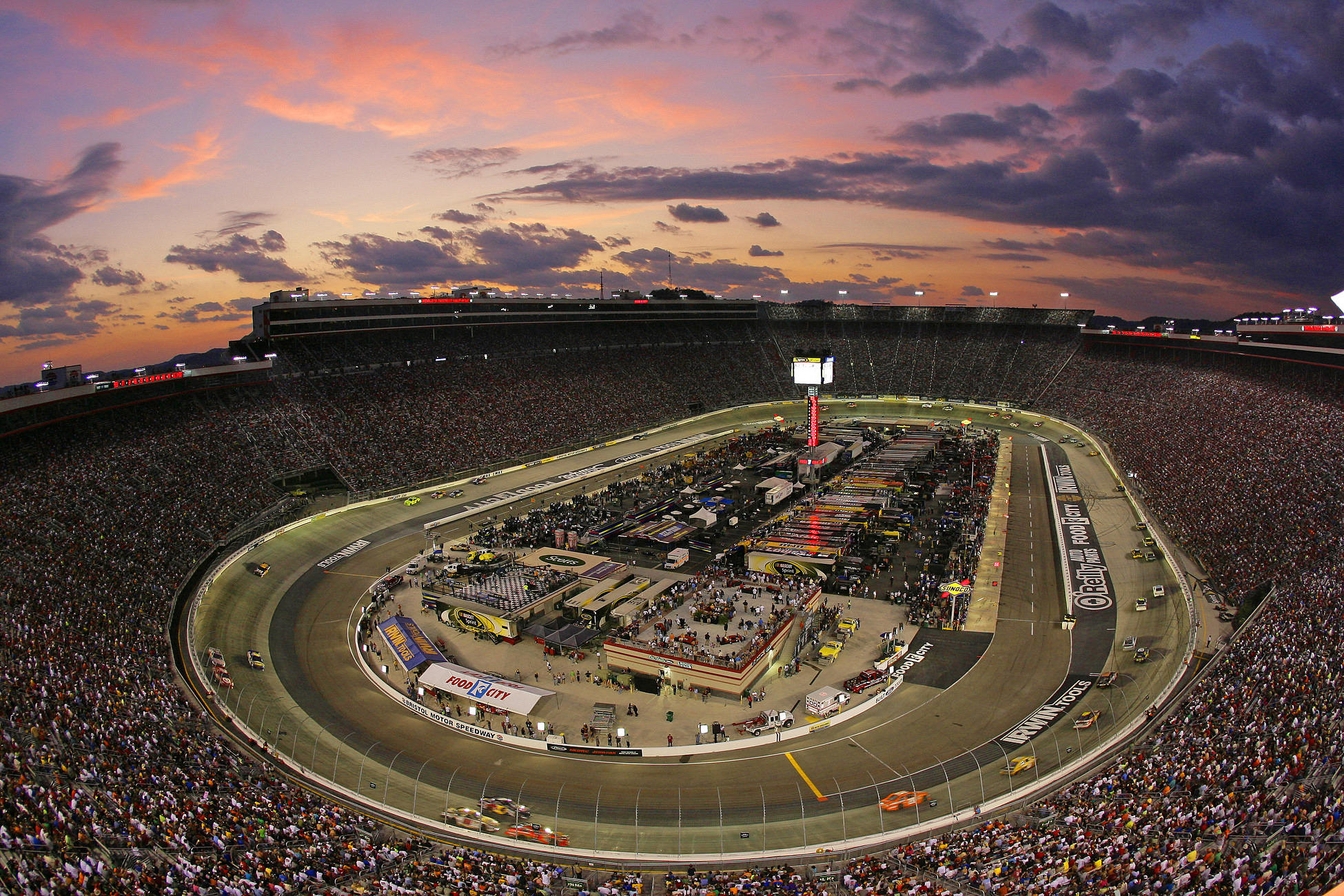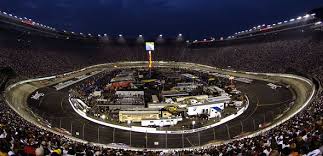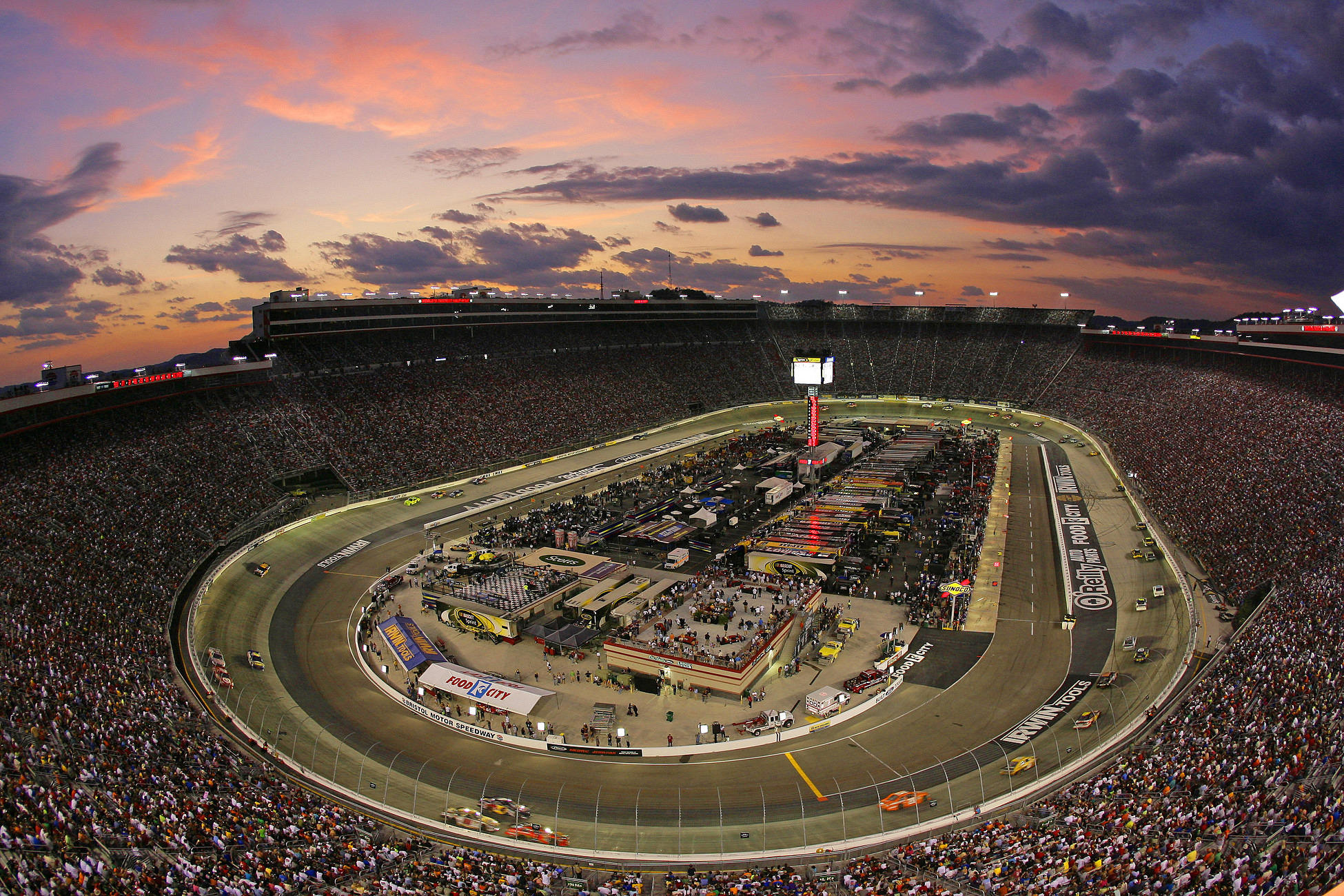 Backstory and Context
Bristol Motor Speedway was constructed in 1960, but the first Nascar race was held in July of 1961. The cost of the original construction was very cheap at 600,000. It is owned by the Speedway MotorSports Inc. who owns many other Nascar tracks. Bristol is one of the smallest tracks on the Nascar circuit, however it is very popular and fast for its size. Bristol is known as the worlds fastest half mile.

The Reason for Bristol's popularity is because of the tracks strange configuration. The short track has an all concrete track surface with insanely steep corners, which allow for higher speeds than that distance normally would. The tracks sports a large amount of seats almost in a football shape with the track being an oval. The 160,000 seat track makes Bristol one of the largest venues not only in the country, but in the world as well. The tracks is one of the most dangerous tracks on the circuit too with it holding the record for most caution flags in one race.

Bristol hosts two Nascar Sprint Cup Series races every year usually one in the spring and one in the fall. Bristol is not only known as just a racetrack there has been an NFL preseason game played at the track,this game was held way back in the tracks beginning in 1961. However there are current plans to host a College Football game in the infield. This game would be between the Virginia Tech Hokies and Tennessee Volunteers. The plans call to put the full seating capacity to use and make it the largest College football attendance on record.

Additional Information