Back to the Future Mural
Introduction
Located on the 7th Street side of Discovery Place, this mural by Alex DeLarge will bring back a lot of memories or inform some of the younger generation. The subject matter is an icon of pop culture of the 1980s and if you are of a certain age, you will recognize it. DeLarge painted this mural with spray cans for the Talking Walls mural festival in 2019.
Images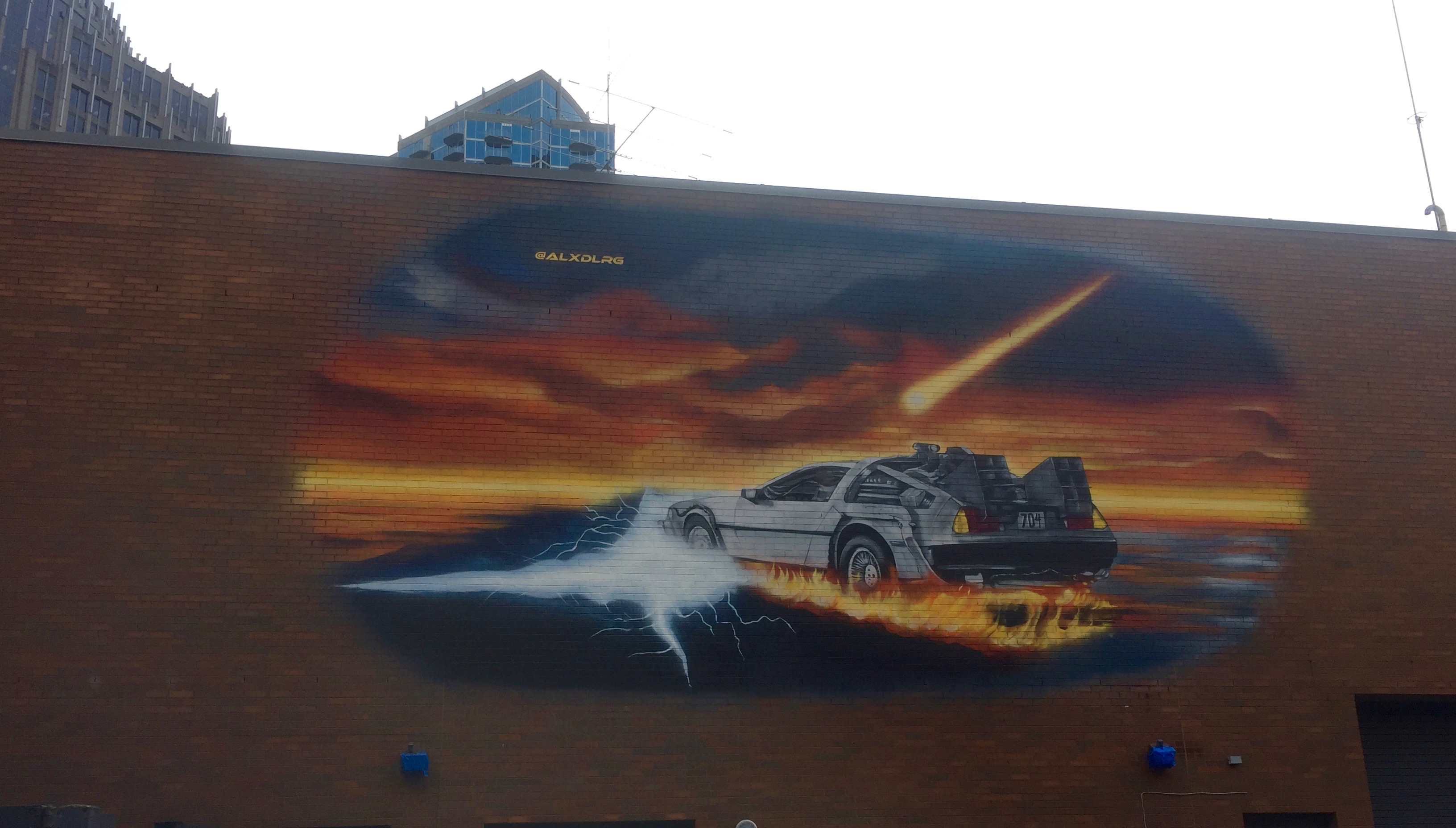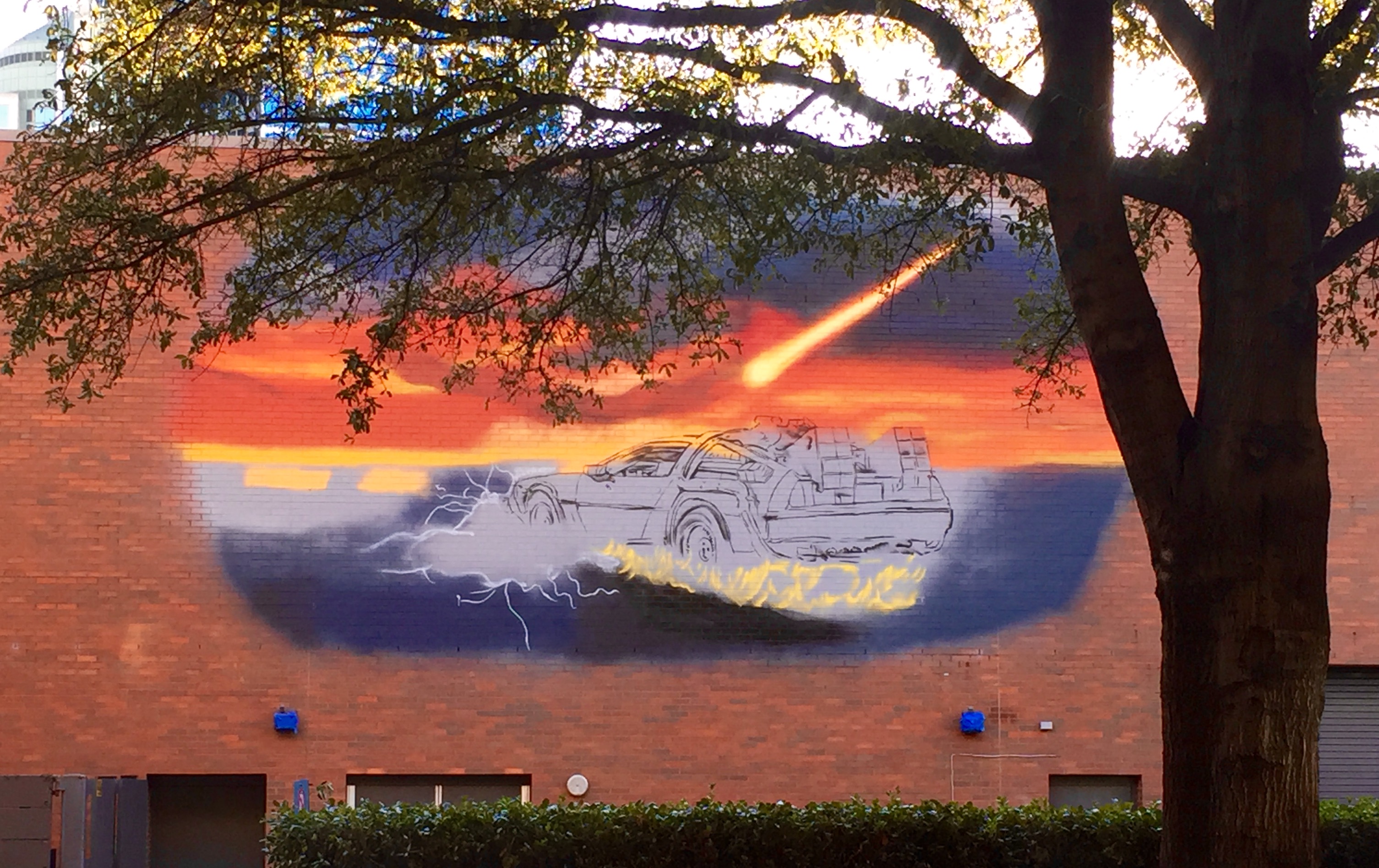 Backstory and Context
Alex DeLarge is one of original artists in the Charlotte mural community. He was one of the founders of the Talking Walls Mural Festival in 2018 and a founder of the Southern Tiger Collective, a cooperative group of local artists supporting the street art scene. Talking Walls is a local organization dedicated to elevating the creative spirit of Charlotte by showcasing a diverse range of artistic talent from across the southeast region along with national and international artists. DeLarge has murals all over the city with several in Plaza Midwood, South End, and NoDa. As an artist, he wants Charlotte to become a destination for mural art and a celebration of public art. 
This mural was painted as part of the 2019 Talking Walls Festival.
Key Formal Elements:
Warm colors in sunset and fire
Implied motion
Make the Connection: Remember Marty McFly and Dr. Emmett Brown? Back to the Future came out in 1985 with its DeLorean Time Machine allowing for travel back in time. The fiery tire tracks and electrical currents that surround the car signify its landing at another time. The artist made one change from the original however. Here the license plate reads "704." Do you know what the original license plate said? Also, how is this mural connected to the its location at Discovery Place?
Sources
Accessed March 21st 2021. https://www.charlotteobserver.com/charlottefive/c5-around-town/article237878164.html.
Image Sources
www.artwalksclt.com

www.artwalksclt.com

Additional Information