Reach for the Moon Mural
Introduction
You have to be on the lookout for this mural. Be sure to peek down the ally and look all the way up to see this vertical, four-story mural. Canadian artist and illustrator Caitlin McDonagh painted this mural for Talking Walls 2019. McDonagh paints with mostly brushwork to create flat shapes of color inspired by her imagination.
Images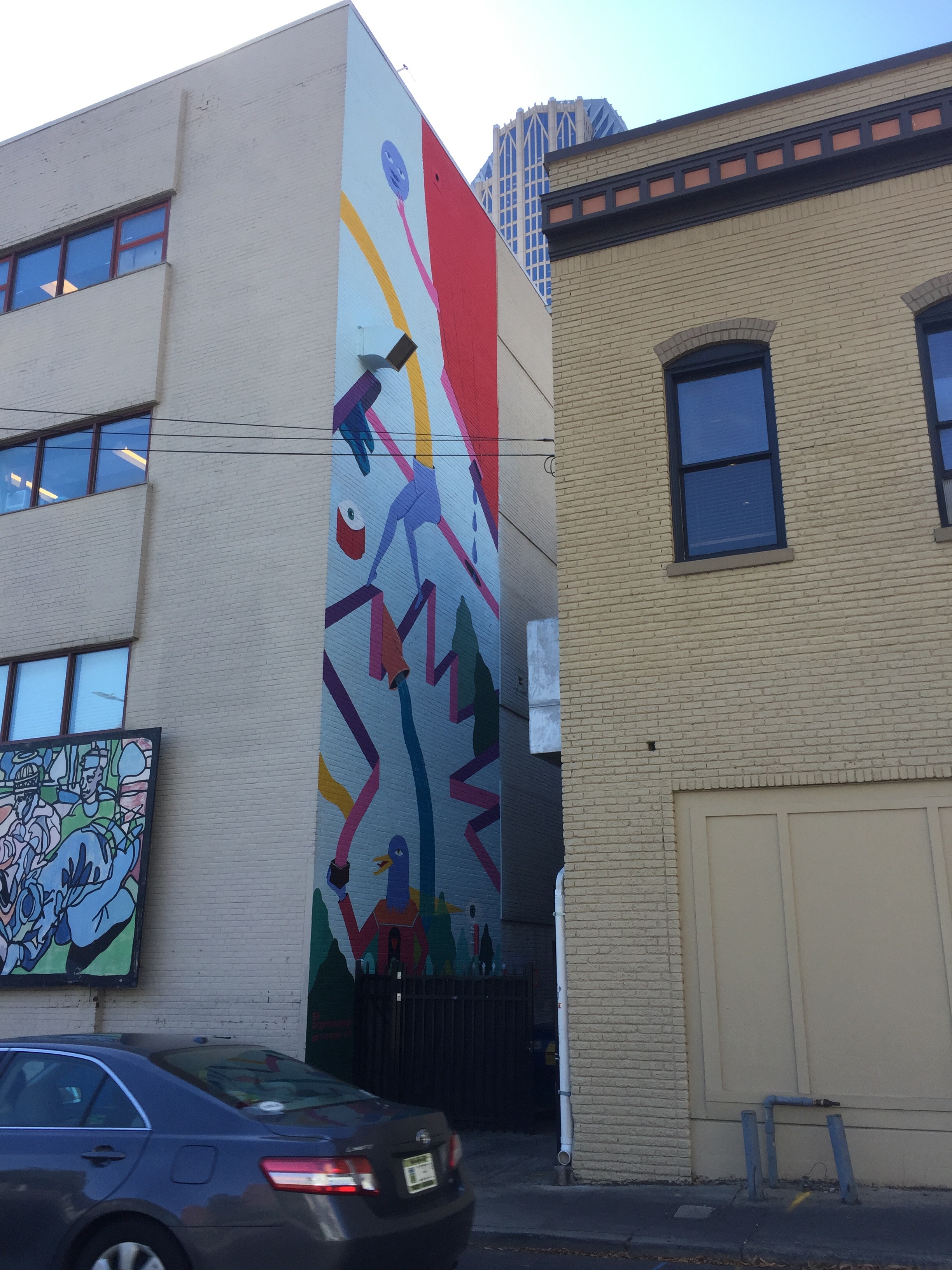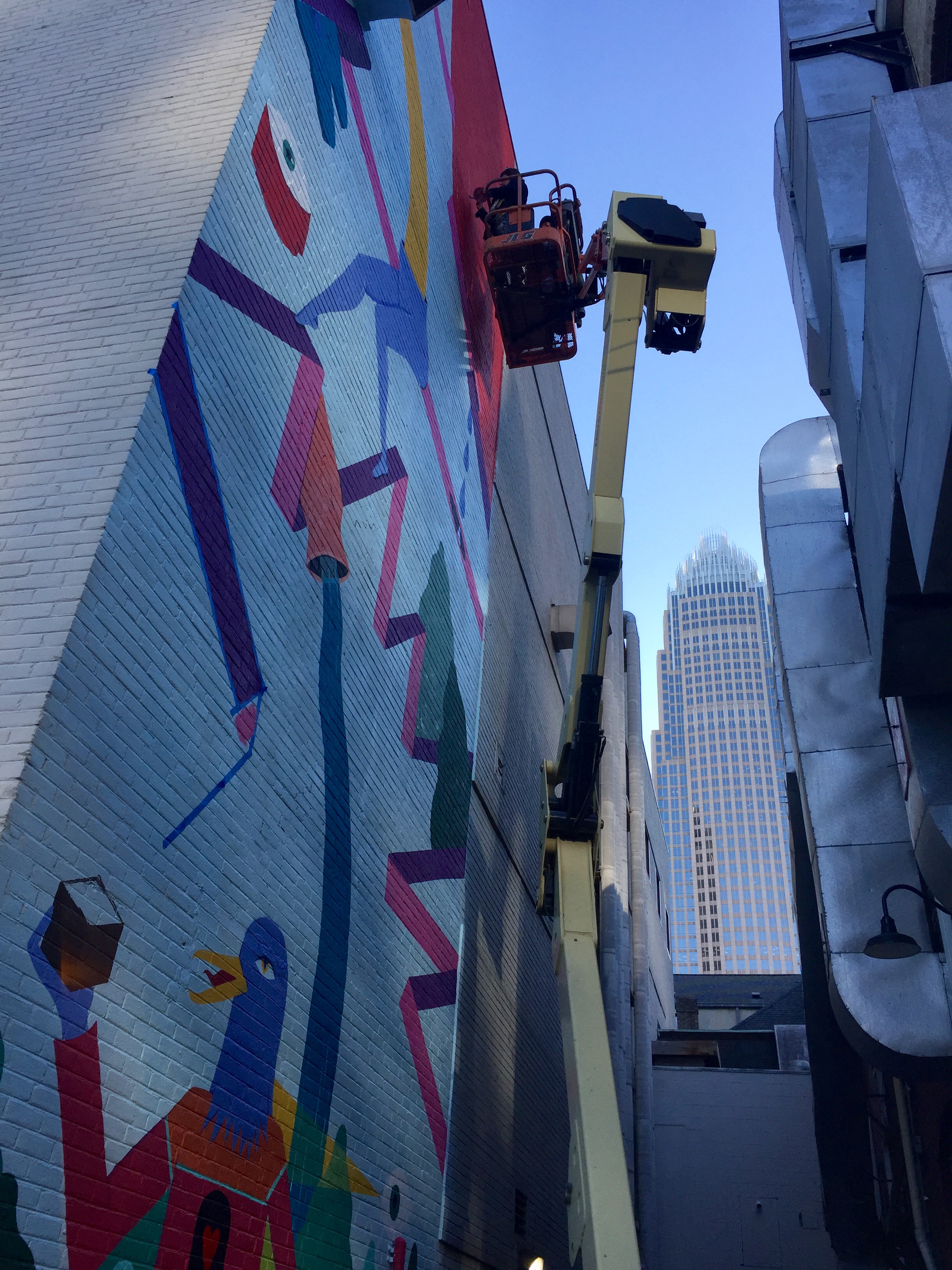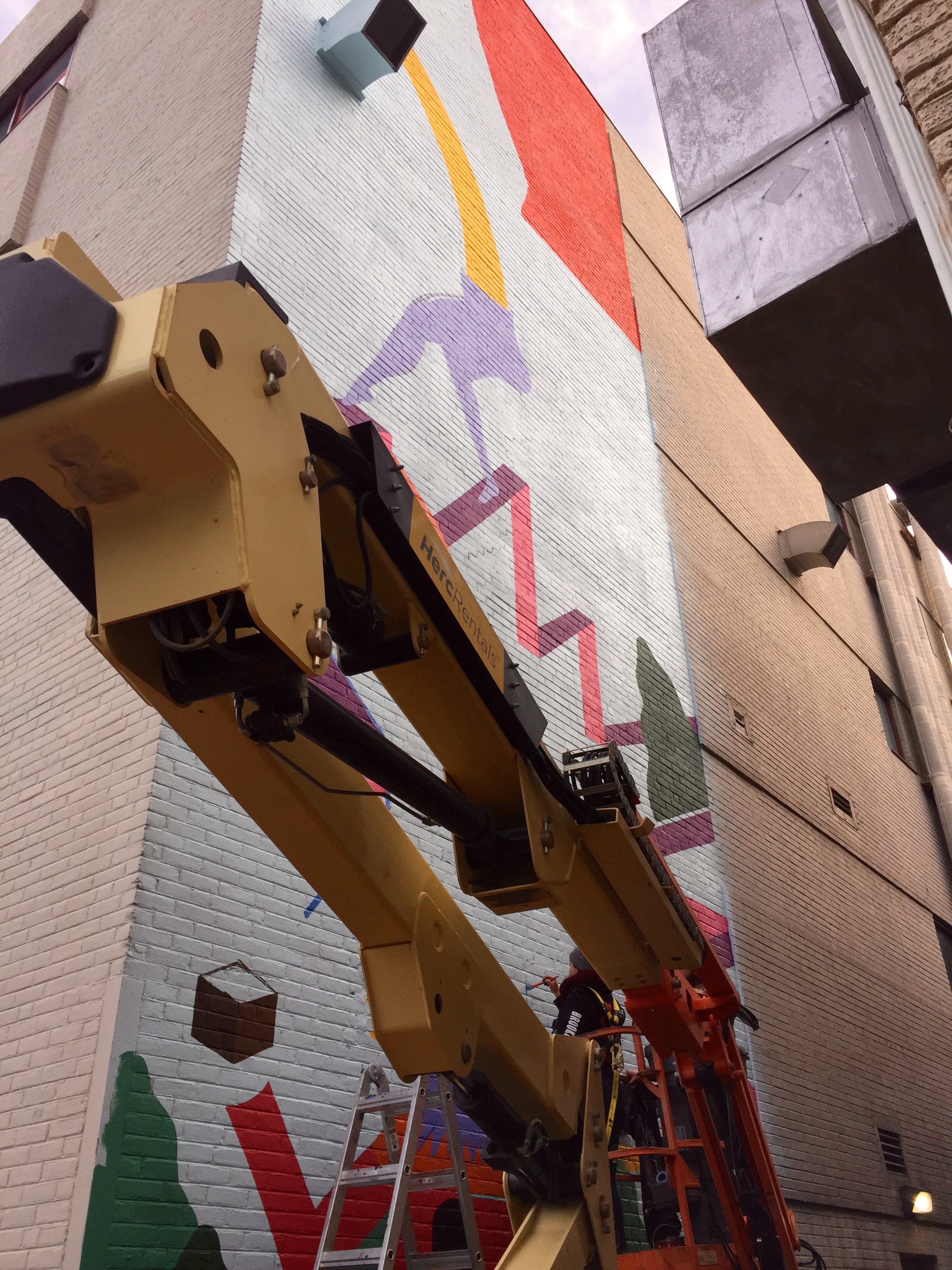 Backstory and Context
Caitlyn McDonagh is an internationally known artist and specializes in illustrations, paintings, and murals. She was a participating artist in "Dripped on the Road" which came to Charlotte for the Talking Walls festival in 2019. "Dripped on the Road" is a traveling artist residency program based out of Brooklyn, NY. For several weeks resident artists and mentors travel and camp in an RV in national parks, give talks to universities, and paint murals. Talking Walls is a local organization dedicated to elevating the creative spirit of Charlotte by showcasing a diverse range of artistic talent from across the southeast region along with national and international artists. McDonough's style includes human and animal characters, sometimes combined together, precise lines, and flat shapes of color.
Key Formal Elements:
• Flowing lines
Make the Connection: Caitlin McDonagh is interested in folklore, fables, and fairy tales. And giving your imagination a workout. Follow the flowing ribbons in her composition through the trees, human-bird figure, eyes, and moon. Now tell your own story about what is happening here in this mural.
Sources
Accessed March 21st 2021. https://www.charlotteobserver.com/charlottefive/c5-around-town/article237878164.html/.
Image Sources
www.artwalksclt.com

www.artwalksclt.com

www.artwalksclt.com

Additional Information