Perspective
Introduction
Painted by the mother and daughter team of Duarte Designs, this mural really changes your perspective. Find it on the side of Spirit Square but make sure you are looking all the up to the top of the roof. This mural was painted in 2019 and was commissioned by Charlotte Center City Partners.
Images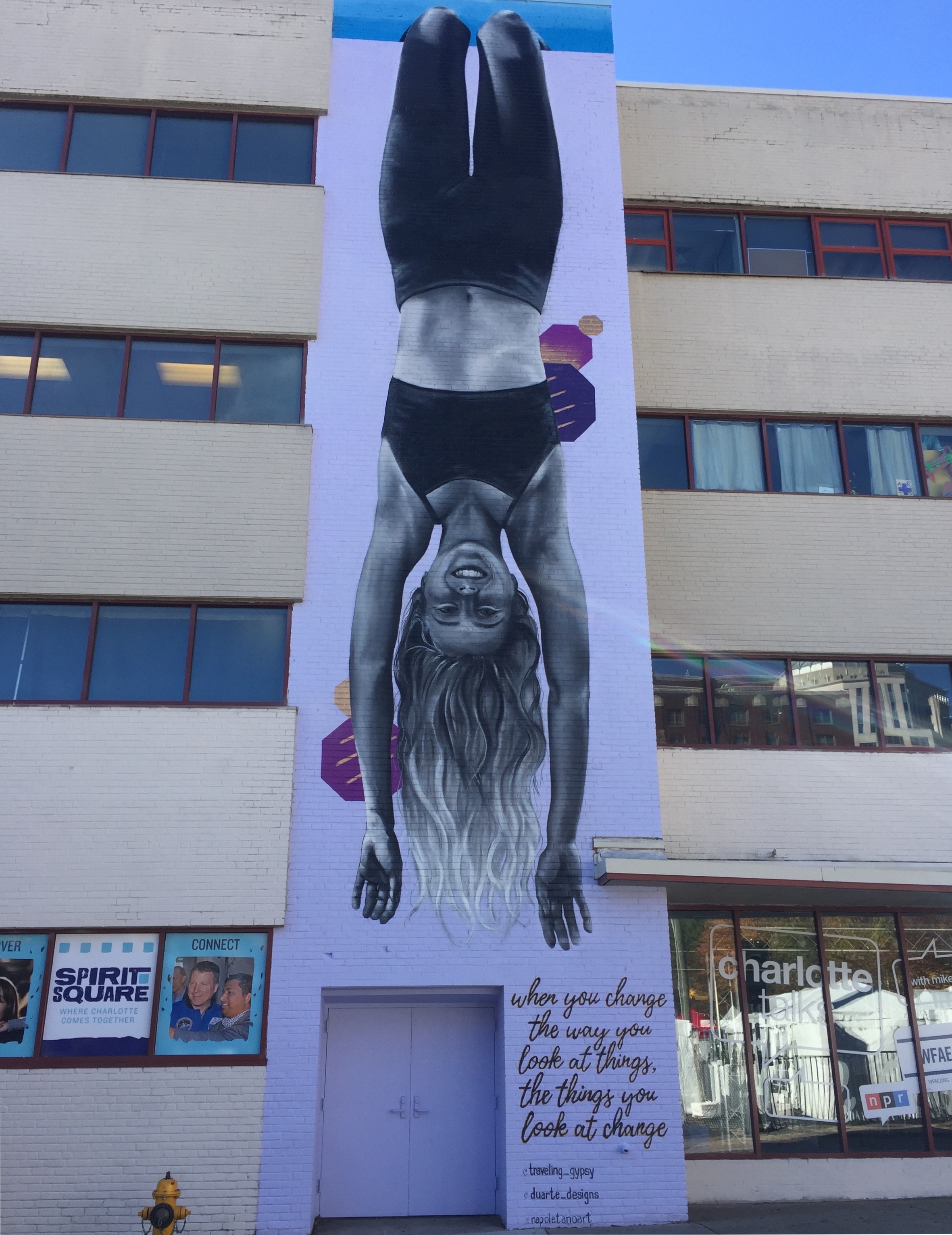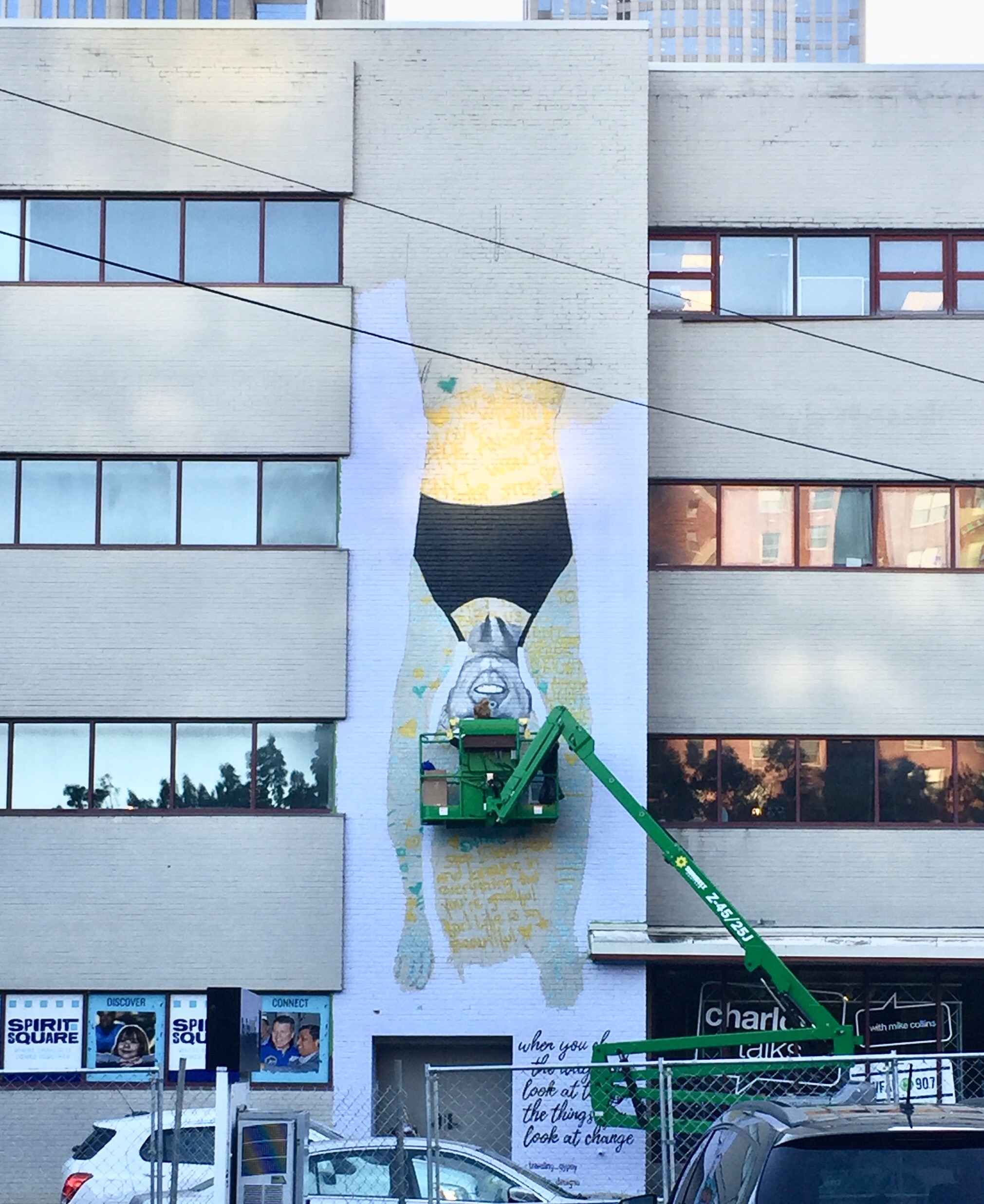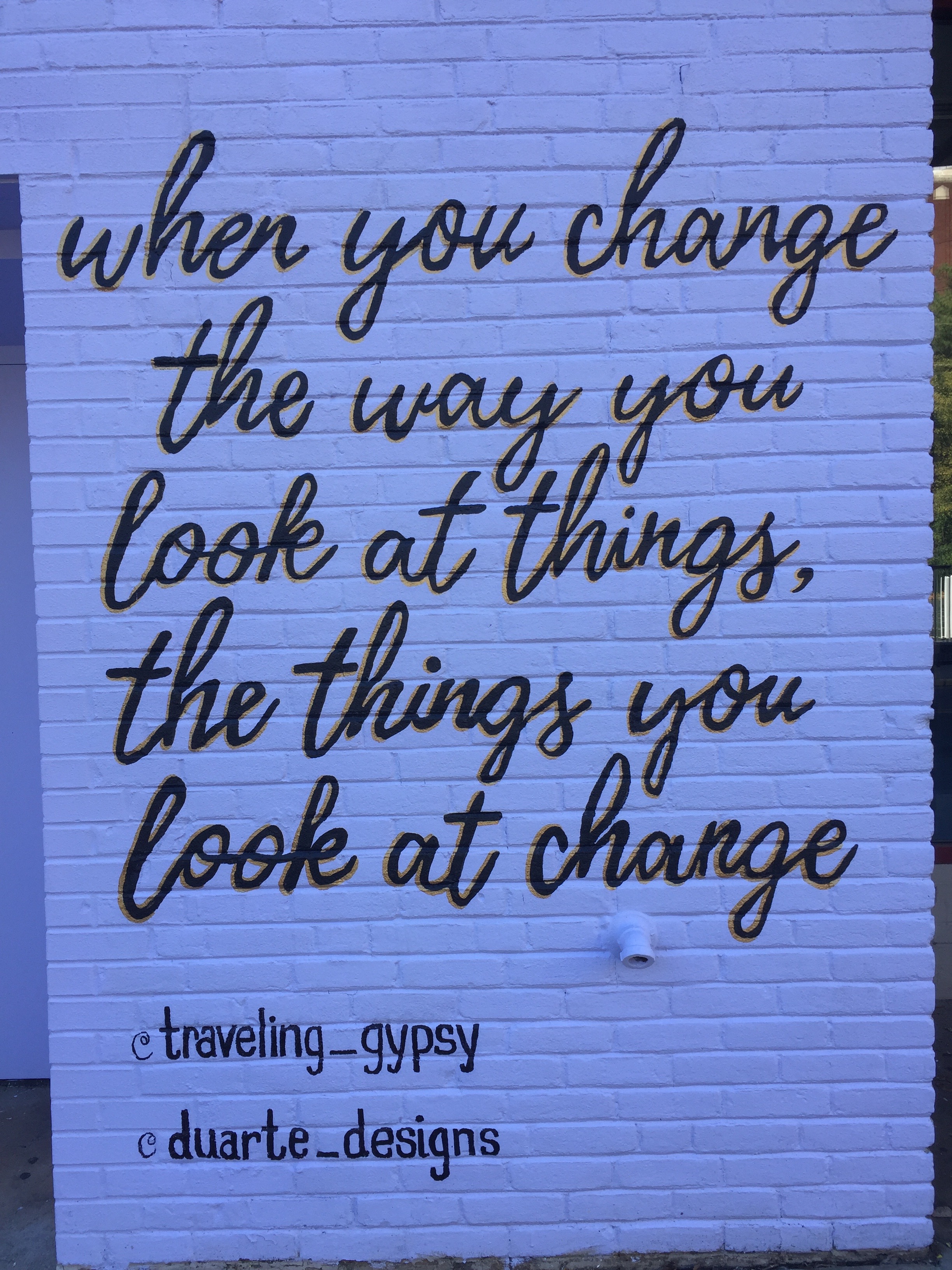 Backstory and Context
Duarte Designs was a relatively new mural artist team here in Charlotte in 2019. This is only their second mural. As artists, they are interested in spreading positive messages of love, laughter, and hope. They have outdoor murals in Plaza Midwood and NoDa as well as indoor murals in lots of businesses around Charlotte. This mural was commissioned by Charlotte Center City Partners and the Blumenthal Center for Performing Arts to coincide with the Talking Walls festival.
Key Formal Elements:
Scale
Limited palette of purple tones and some yellow accents
Make the Connection: With the simplicity of a gray-scale figure and limited colors, the artists use this vertical, four-story mural to spread their message of happiness. Note the quote from American spiritual and motivational personality Dr. Wayne Dwyer, "When you change the way you look at things, the things you look at change" on the right side of the mural. Combine the quote and their upside-down figure and their message is to see things differently. 
Sources
Accessed March 21st 2021. https://www.charlotteiscreative.com/sydney-duarte-gives-us-something-to-shout-about/.
Image Sources
www.artwalksclt.com

www.artwalksclt.com

www.artwalksclt.com

Additional Information