McMonster mural
Introduction
Stop at the small opening between two buildings around 203 S. Tryon Street and then peek down the ally. You may see this mural by McMonster at the end of the alley, but you will need to keep walking between the skyscrapers to the loading dock to see this hidden gem. This mural was completed in 2018 for the inaugural year of the Talking Walls festival.
Images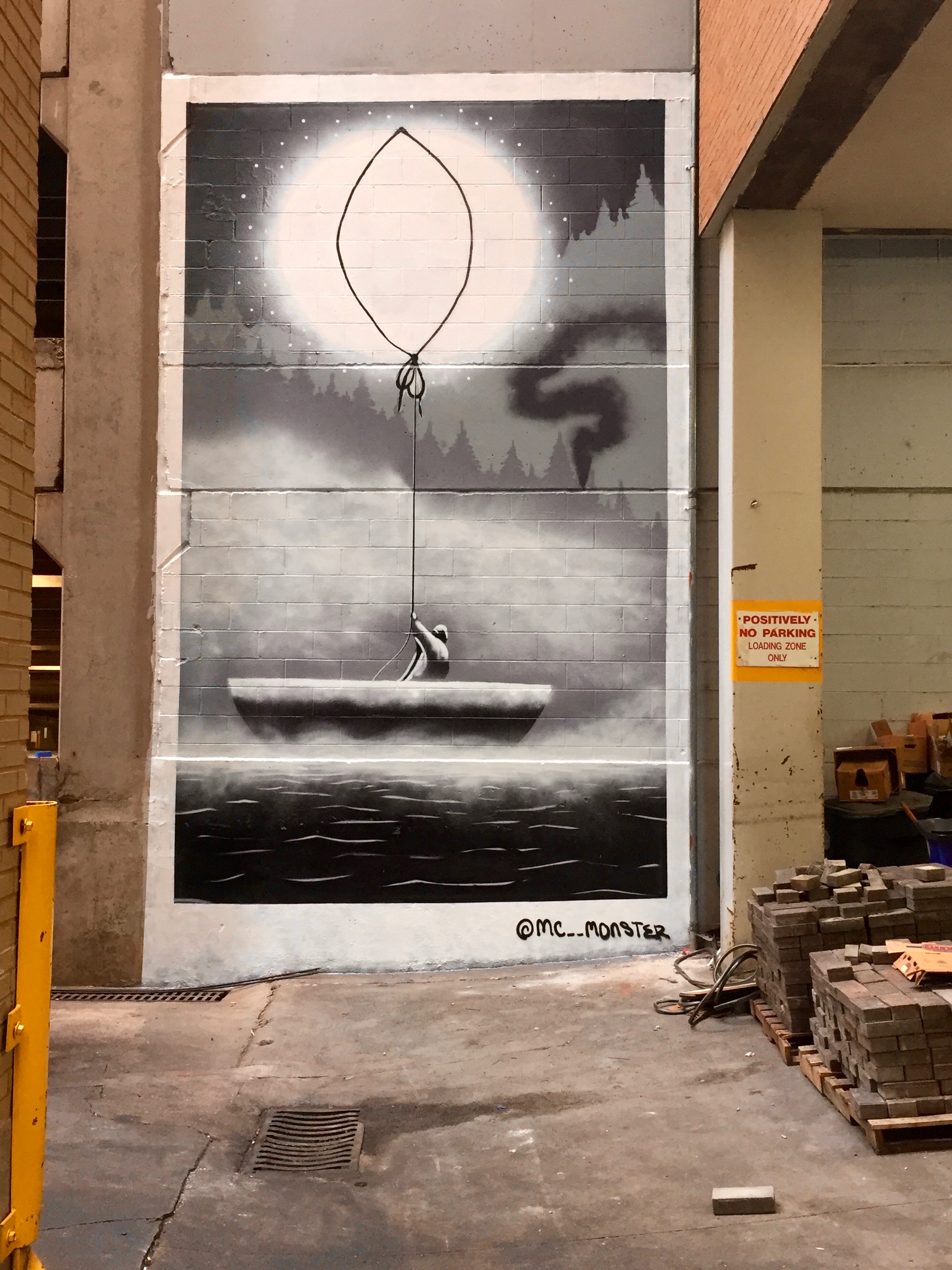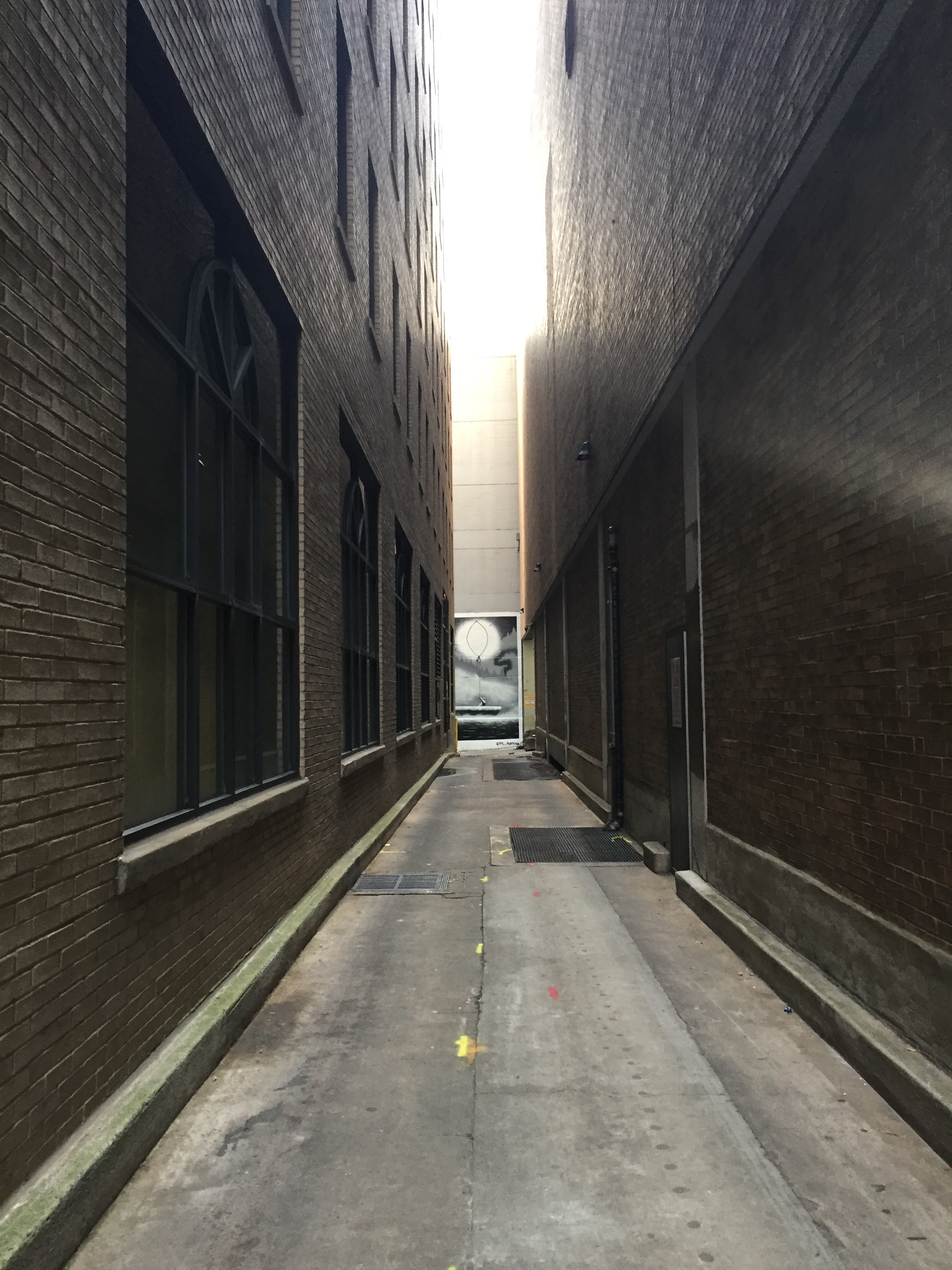 Backstory and Context
Portland, Oregon based artist, McMonster, created this hidden gem for Talking Walls in 2018. Talking Walls is a city-wide public art and mural festival bringing together artists with diverse styles and backgrounds to create murals around the city. It is held annually in the fall. As an artist, McMonster is inspired by author J. R. R. Tolkien, nature, science fiction, fantasy, and dreamscapes. His subject matter in this mural, a person in a small boat holding a white balloon with a mountainous landscape behind, speaks to all of those interests.   
Key Formal Elements:
Symmetrical balance
Outline of the balloon shape and contour lines in the water
Make the Connection: What does it mean when something is curated? According to Miriam-Webster, curated means "carefully chosen and thoughtfully organized or presented." This mural was curated by Talking Walls and we see here how a curator can impact your experience of viewing a work of art. If you even walked down this alley, you may have felt a little uneasy. Where were you going? How far is it? What's at the end? Maybe you experienced a little delight upon spying this work of art knowing, others may have passed it by. As you walk toward the mural and the noise of the city lessens, you are face to face with the beauty of this work which only leaves you with questions and mystery.  
This concludes the Charlotte Uptown Murals City Walks tour. City Walks Charlotte would love to hear from you about your experience participating in this year's tours. To take a brief survey, click here.
Sources
Pyler, Melissa. "Charlotte just got 16 new murals last weekend." Charlotte Observer (Charlotte) October 17th 2018. .
Image Sources
www.artwalksclt.com

www.artwalksclt.com

Additional Information