The Johnston YMCA
Introduction
Author-Uploaded Audio
Continuing up North Davidson Street from The Highland Mill is Noda's Johnston YMCA. You've probably noticed this stately, brick building with the white columns and expansive front lawn. We think of the Y as the "front porch of NoDa" welcoming all.
Images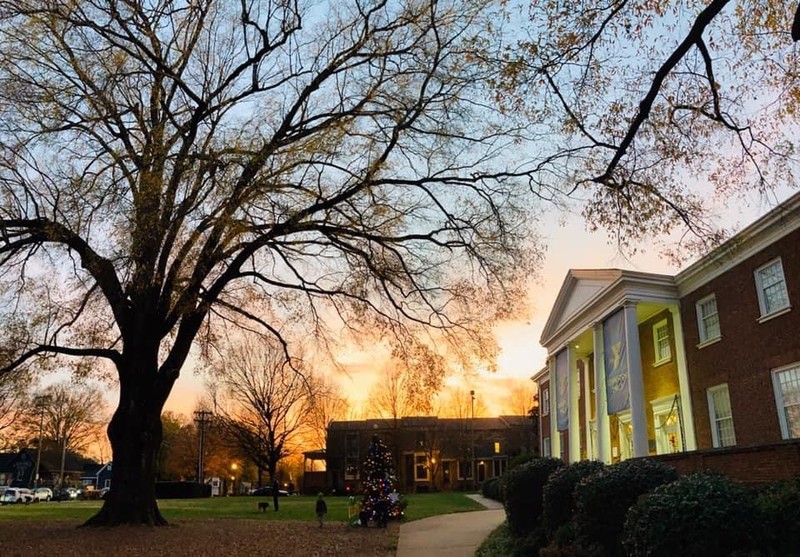 Nightfall at The Johnston YMCA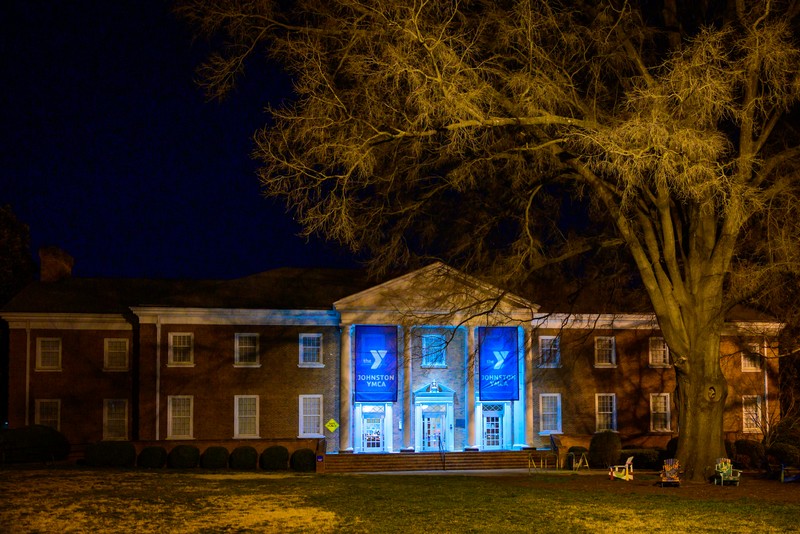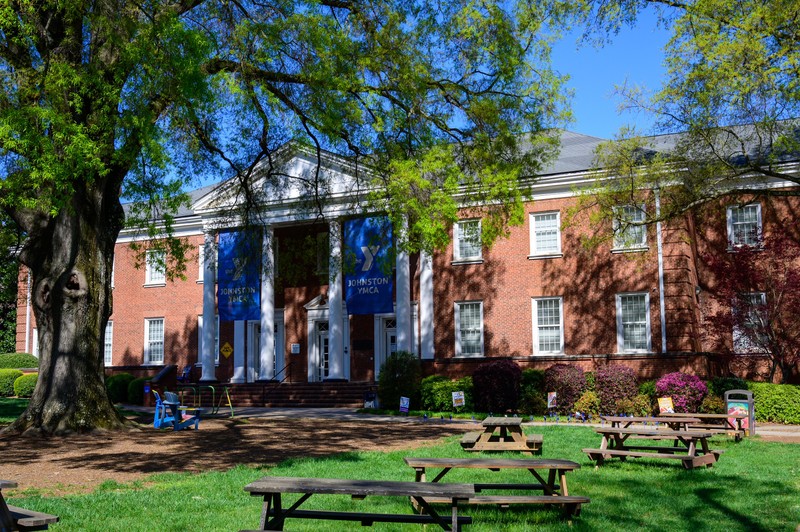 Backstory and Context
Author-Uploaded Audio
Perhaps you learned to swim there as a kid or work out there today. The building houses a pool, a gymnasium and basketball court, cardio and weight rooms, group fitness rooms, daycare, meeting rooms, and more. The Johnston Y's meeting rooms are inviting with tall ceilings, large windows, molding, and even a fireplace.
The Y is known for its presence in the community with a vital Active Older Adults Program with the largest adult lunch program in the county. Seniors enjoy lunch and a program of activities from card games to occasional local excursions. Summer camps programs and the Y are synonymous. The day camp program continued during the summer of 2020 despite all of the additional covid-19 precautions that had to be quickly implemented. It's clear that the Y is more than a gym & swim!
A little history: The Johnston YMCA, originally called the North Charlotte YMCA was established in 1948 after Richard Horace Johnston, president of Highland Park Manufacturing invited the Charlotte YMCA to form a branch in North Charlotte (as NoDa was known before its nickname was coined in the 1990s). David Johnston, Horace's son began building the Y we know today in 1949 and named it after his Dad. The Highland Park Mill is the large mill complex located next to the YMCA site. It's since been converted into rental apartments and the original, local red brick is now covered in gray paint. 
The Johnston YMCA has known tough times firsthand. The Highland Park Mill had been a key benefactor and financially supported the YMCA, even providing maintenance staff. When the mill closed in 1969, the Y experienced a significant loss of members and financial support. From 1970 to 1973 the Y operated with just two employees -- the branch executive and the aquatics director -- and struggled to keep its doors open. That memory strikes close to home -- during 2020 the YMCAs across Charlotte were required to close and dramatically change operations and they experienced existing membership dropping and new memberships dwindle.
Happily, the Johnston YMCA continues to be a cornerstone of the North Charlotte community we call NoDa. 
Additional Information