Intersection of North Davidson & 35th Street
Introduction
Standing at the intersection of North Davidson and 35th streets today, you see a quaint, vibrant business district with shops and restaurants. Back in the day, it was constructed as a business district spanning the Highland Park Mill to the south and the Johnson and Mecklenburg Mills to the north.
Images
North Davidson & 35th (panoramic)

North Davidson & 35th (looking at Fu's Custom Tattoo)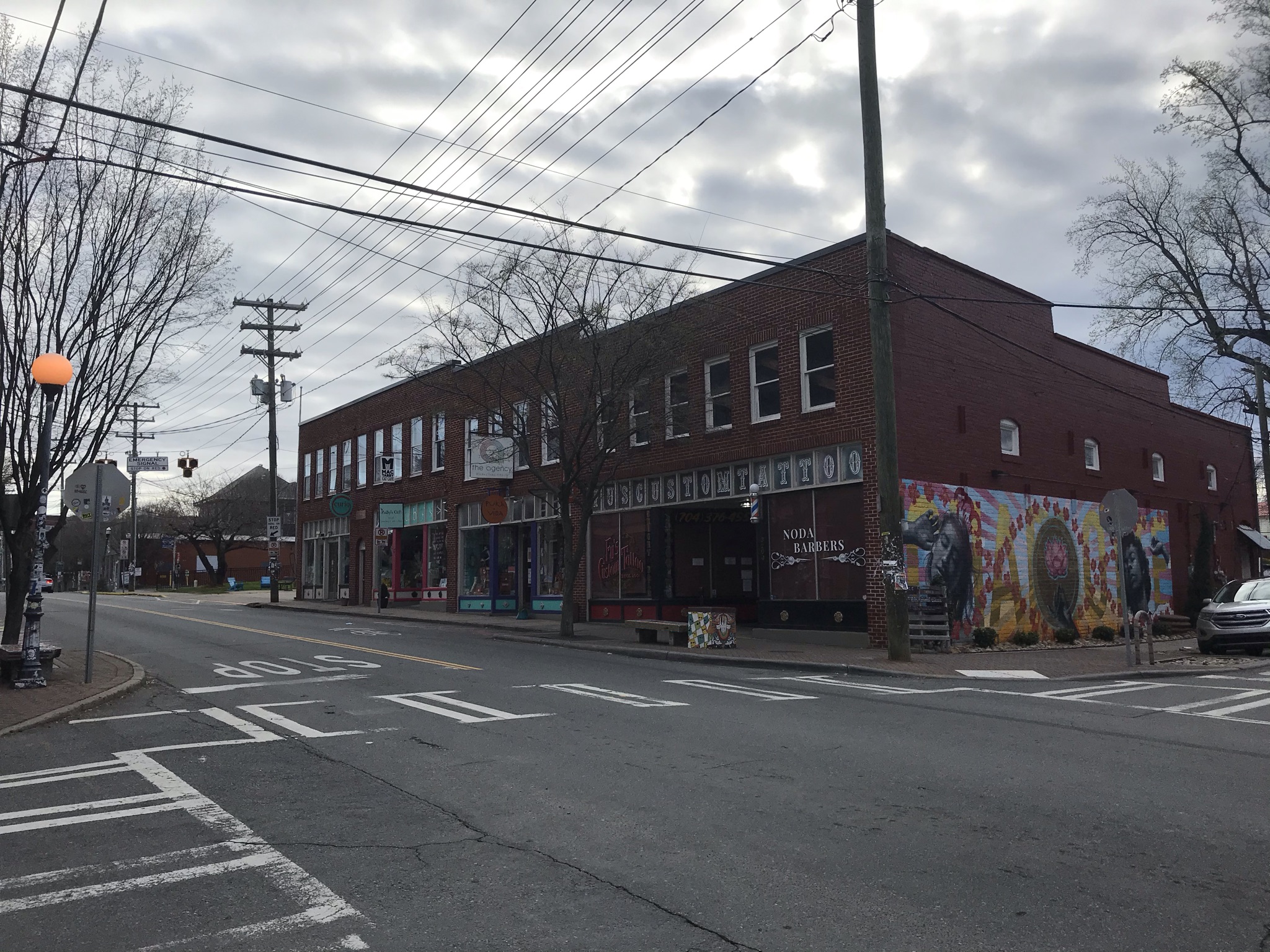 North Davidson & 35th (looking at Growlers/Crepe Cellar)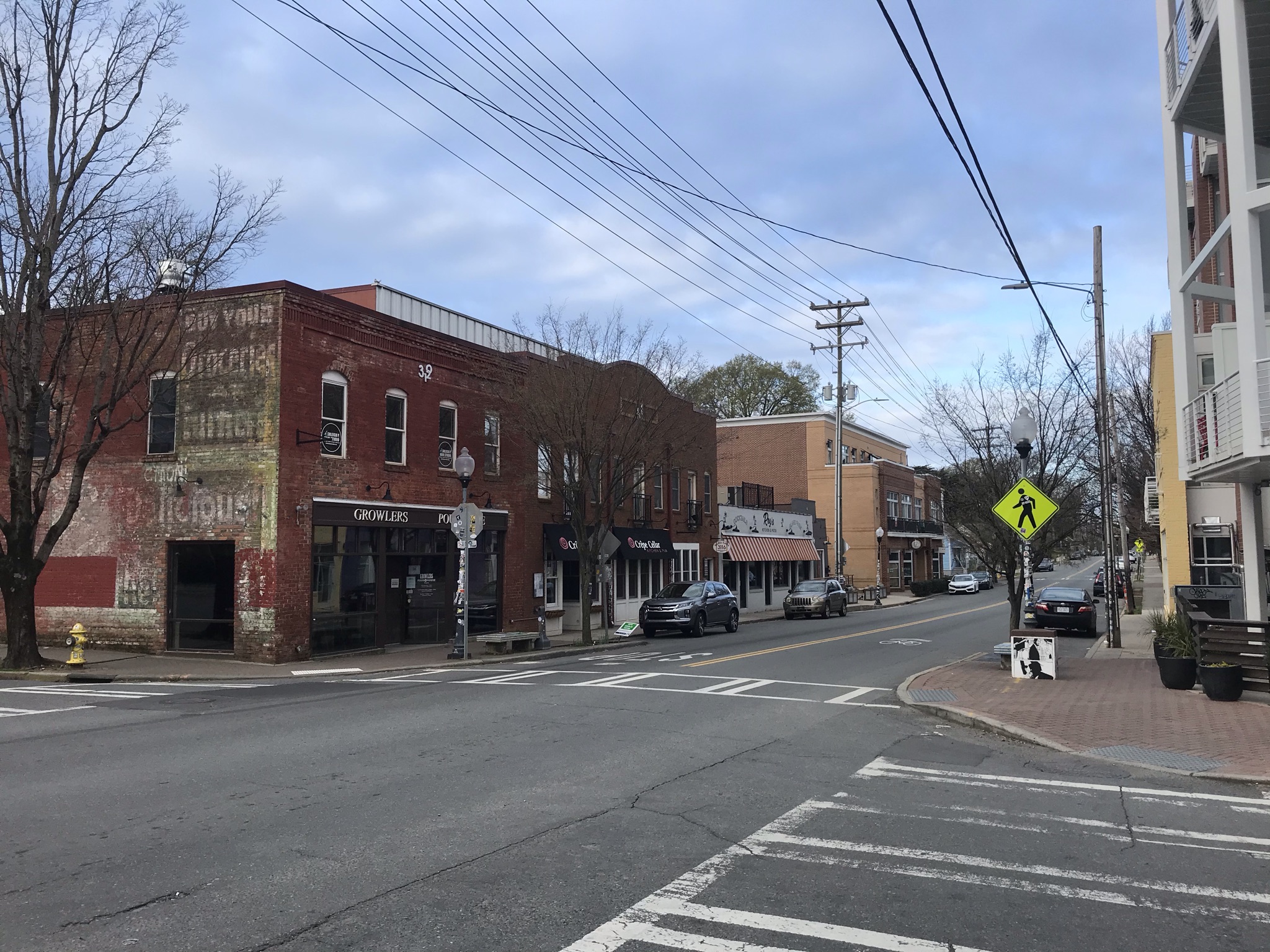 North Davidson & 35th (looking at Protagonist/Cabo Fish Taco)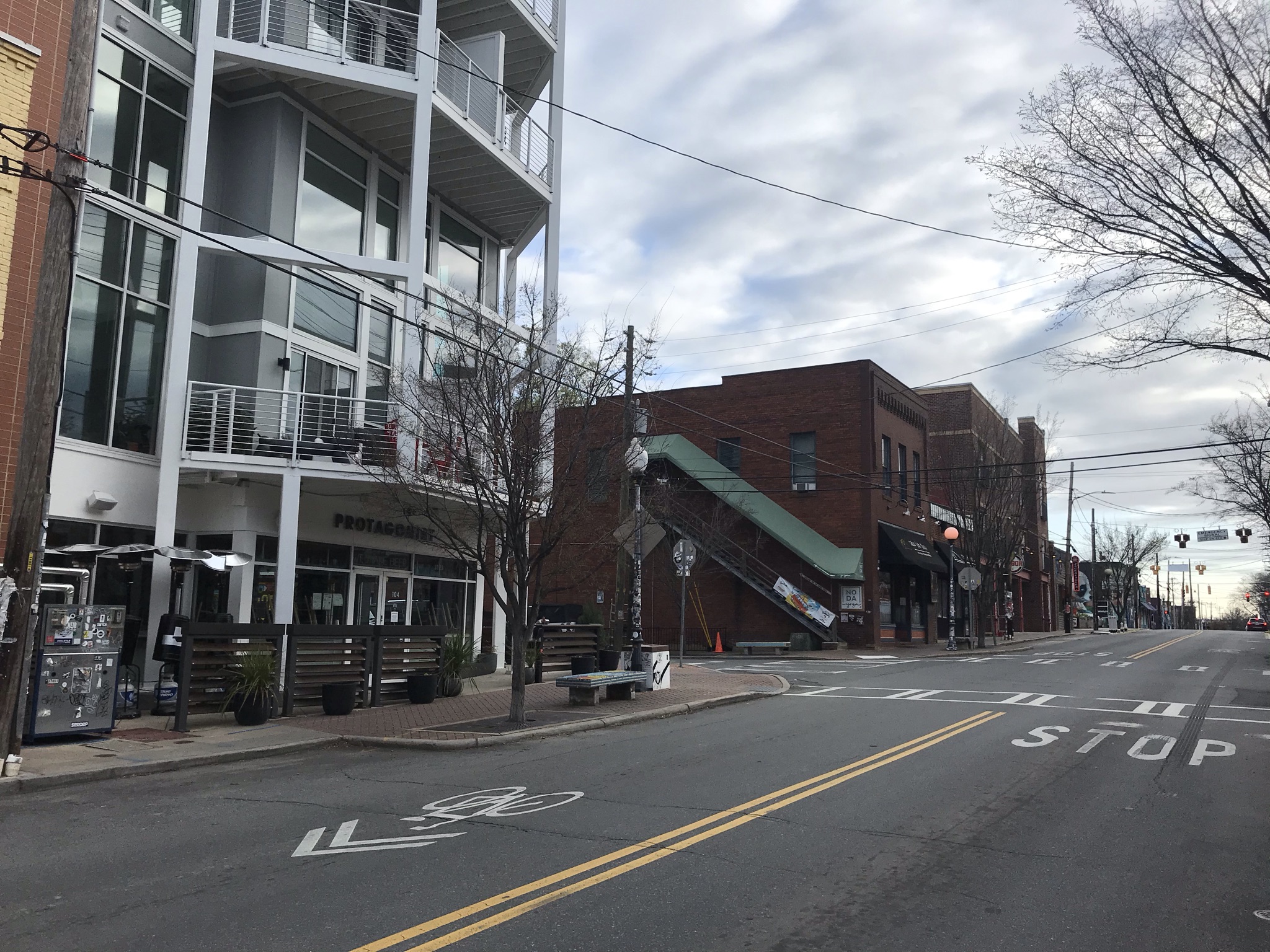 North Davidson & 35th (looking at Protagonist and former Fat City)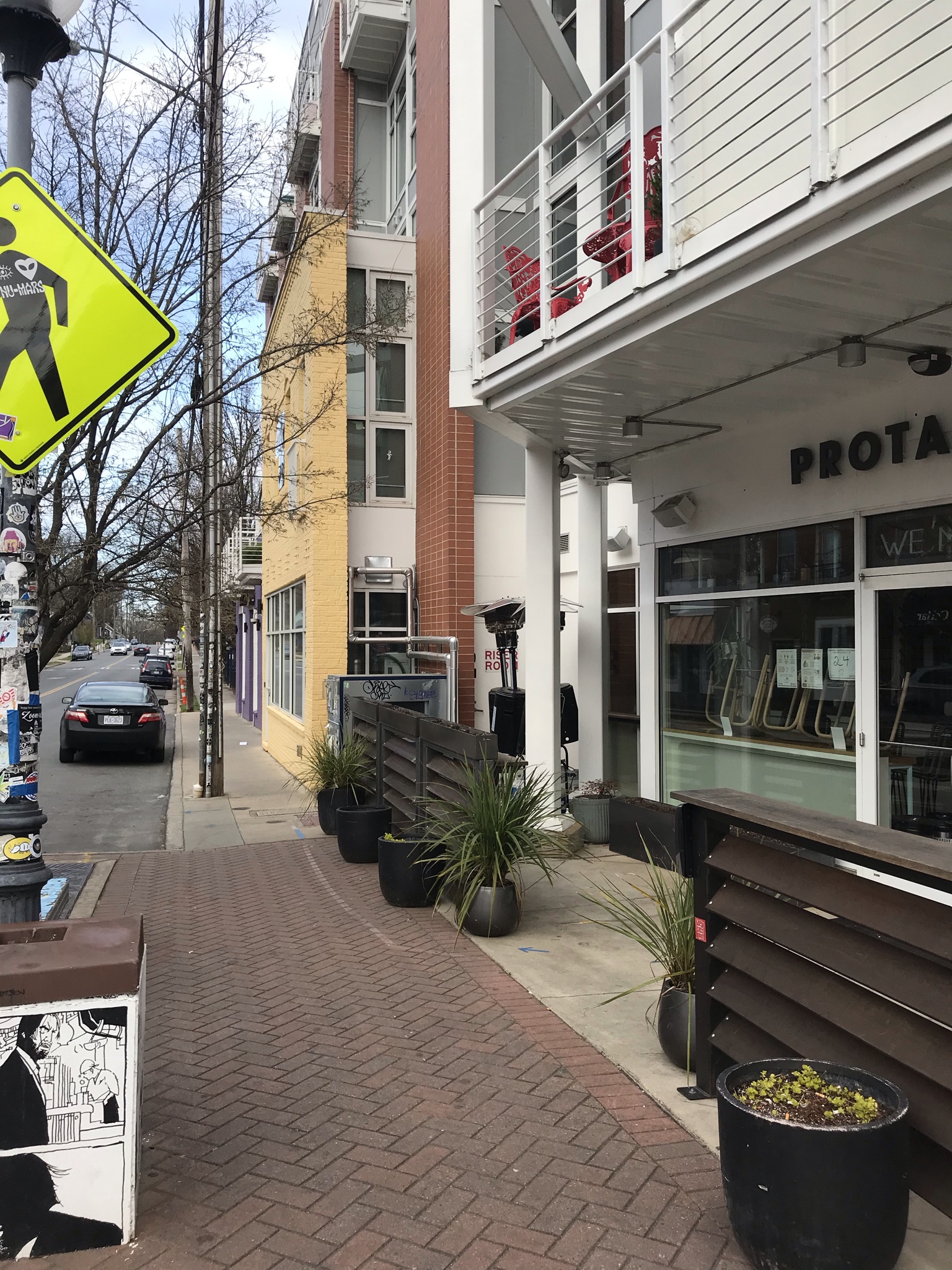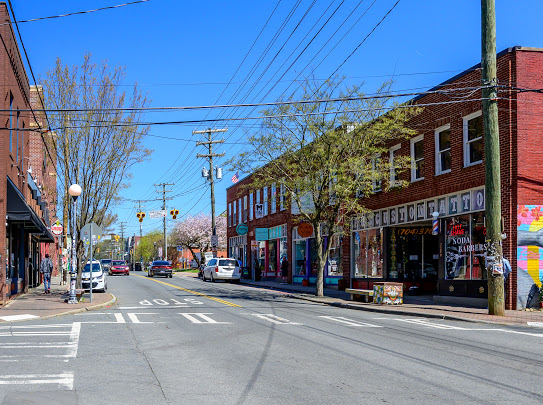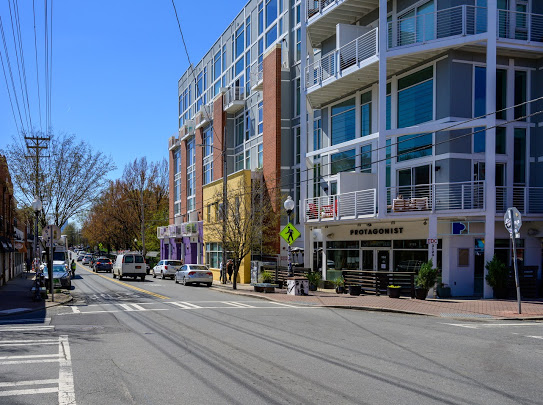 Backstory and Context
User Uploaded Audio
During the heyday of the North Charlotte textiles mills, the first half of the 20th century, this business district would include dry goods stores, pharmacies, furniture repair shops, barbers, pools halls, and restaurants. The current Cabo Fish Taco building, built in 1913, was originally a pharmacy with the second floor (now NoDa Yoga) intended as a community space. The community space didn't pan out, but a doctor set up shop in the upstairs space convenient to the pharmacy downstairs.
In the mid-1980s Paul Sires and Ruth Ava Lyons purchased the former Center of the Earth for studio space, which later became an art gallery and thus leading to North Charlotte's transformation to the NoDa Arts District. The Center of the Earth was joined by other art galleries including Blue Pony and 23 Studio, and in the 1990s gallery crawls took place twice a month and included fire jugglers and drum circles.
Another early NoDa institution was Pat's Time for One More which stood on the site of the current Nevitt Building (3205 North Davidson).
Additional Information