Johnston & Mecklenburg Mills
Introduction
The Johnston and Mecklenberg Mills were constructed just a few years after the Highland Park #3 mill just down the street during Charlotte's boom days with the cotton milling industry. Both are located along North Davidson Street, north of 36th Street. You'll find more detail about The Highland Mill at another stop on this tour.
Images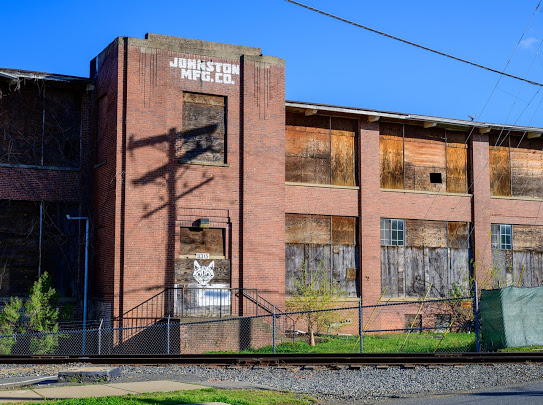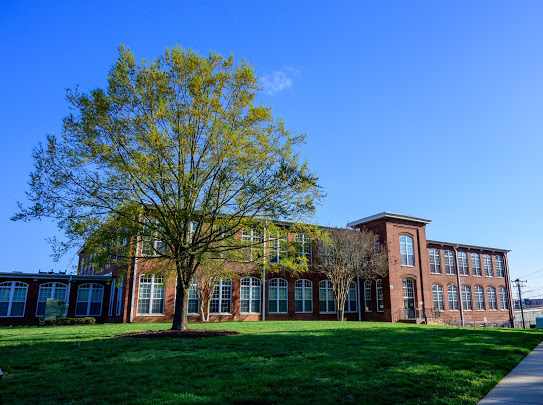 Backstory and Context
User Uploaded Audio
The Mecklenburg and Johnston Mills, 3327 North Davidson Street
North Charlotte or NoDa was first built as a planned community to house the workers of three textile mills that were built here in the early 20th century. Highland Park Mill # 3 (about half a mile southwest of here) started construction in 1903 and was the first; but the Mecklenburg Mill here followed it just two years later and the Johnston Mill opened a decade later. They all sat along the line of the Southern Railway which was crucial for spurring manufacturing in the southeast. 
The Mecklenburg Mill— which is one furthest up North Davidson Street and which is now apartments-- was built in 1905. When the mills were built, their owners also built "mill villages" to house workers. This mill village was designed by D.A. Tompkins, who was responsible for helping build over 100 mills and factories across the South.
These homes were owned by the mill and assigned to families of workers using the "rough rule", which stated that a family had to supply one worker to the mill for every room of the house as a condition of living there. This meant that multiple members of each family—including children as young as 10 years old-- worked in the mills in 10 to 12-hour shifts six days a week. Rent for a home was 75 cents to 1 dollar per day, and it was taken directly from the family's wages. The mills also built and ran the local schools and churches, so that much of a millworker's family's life was dependent on the mill. Under this system, losing your job also meant losing your home, your child's place in school, and maybe even your place in the pews on Sunday.
The mill houses lacked indoor plumbing, electricity, and even closets. The mill owners defended this sparse architecture by saying that most of their workers had grown up in rural areas and thus were not used to that kind of modern conveniences. The houses did have large backyards, though, where residents could grow some vegetables and raise chickens and cows. And in fact, on the other side of 37th street, one could raise pigs, since it was technically outside of Charlotte's city limits. While most of the mill houses are gone, if you see a house with an offset porch, chances are it was part of the original mill village.
If you look across the street you will see NoDa's famous water tower which fed the mill's sprinkler system—an important safety feature since old textile mill machinery had the bad habit of catching on fire. If the street seems to dpi here it is because there used to be a pond here that fed the water to that tower, but it was drained in the mid-1950s after three local children drowned there in two separate tragedies. 
The Johnston Mill—which is the one closer to NoDa's central business district and is currently abandoned-- opened in 1913. Unlike its predecessors, it never created a separate village for its workers but instead expanded the existing neighborhood and businesses. The Johnston mill closed in 1975, which marked the end of an era in Charlotte's history as it was the last operating textile mill in the city. 
Additional Information