The National Exchange Bank Of Weston
Introduction
In the far left wing of the 133 Center Ave was a branch of the Exchange Bank of Virginia, the first bank in Weston and only the fifth in western Virginia form 1853-1875. The banks cashier Robert J. McCandlish, lived in the upstairs quarters. During the civil war federal troops took money from the bank intended to be used to pay construction workers who were building the State Hospital.
Images
The National Exchange Bank Of Weston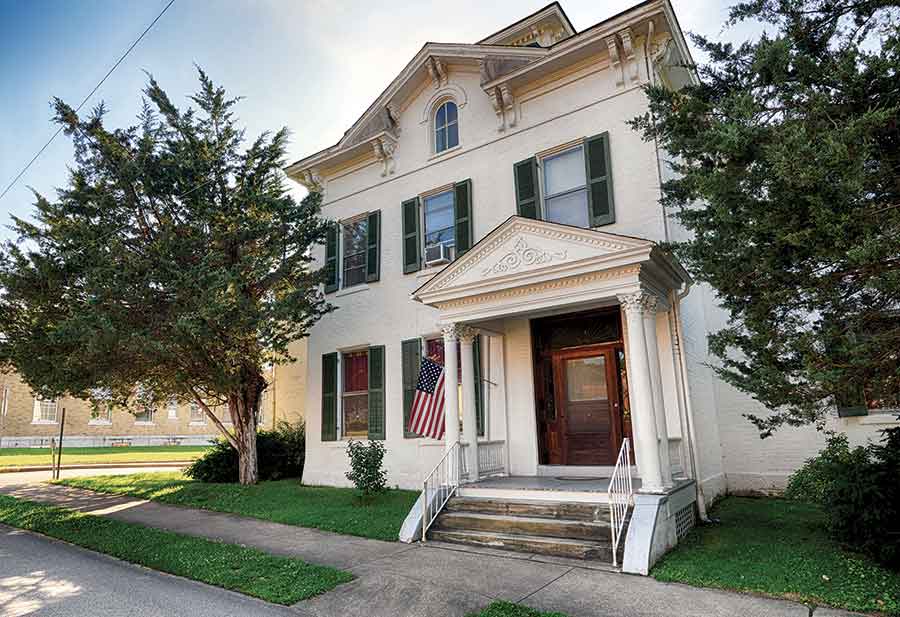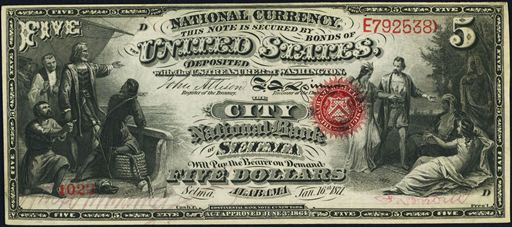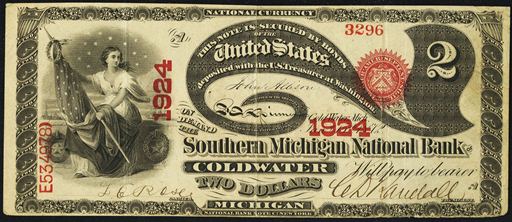 Backstory and Context
In the early hours of June 30, 1861, Colonel Erastus Bernard Tyler and the 7th Ohio Infantry swept into town to capture gold being held in a vault for construction of the asylum. Banker Robert J. McCandlish lived on the second floor and reportedly answered the door to the demands of the Union soldiers. All but about $2,000 of the gold, needed to pay the asylum workers would be sent at first by wagon (reportedly a hearse) to nearby Clarksburg, then by train to Wheeling.
Francis Pierpont, governor of the "Restored Government of Virginia", used this money roughly $30,000 to enact legislation establishing the state of West Virginia. The Wheeling Intelligencer defended acquisition of the funds, concluding in its July 4 edition, "We need money almost as badly as they do down at Richmond, and are in no particular need of a Lunatic Asylum….Just now coin is indefinitely preferable to crazy people.
The National Exchange Bank Of Weston in West Virginia printed $1,496,500 dollars worth of national currency. Some types and denominations of currency from this bank could be considered rare. This national bank opened in 1865 and stopped printing money in 1932, which equals a 68 year printing period. This is considered a long printing operation period for a national bank. During its life, The National Exchange Bank Of Weston issued 17 different types and denominations of national currency. The National Exchange Bank Of Weston was located in Lewis County and the building is now a private home. The bank was assigned charter number 1607.
Sources
http://www.antiquemoney.com/national-bank-notes/west-virginia/old-money-from-the-national-exchange-bank-of-weston-1607/
http://www.trans-alleghenylunaticasylum.com/main/history5.html
Additional Information