Hull-Grummond Building
Introduction
Currently known as the Lost Dog Café, the Hull-Grummond Building was built in 1886, expanded in 1906, and was home to one of the leading cigar producers in the country.
Images
The Hull-Grummond Buildings.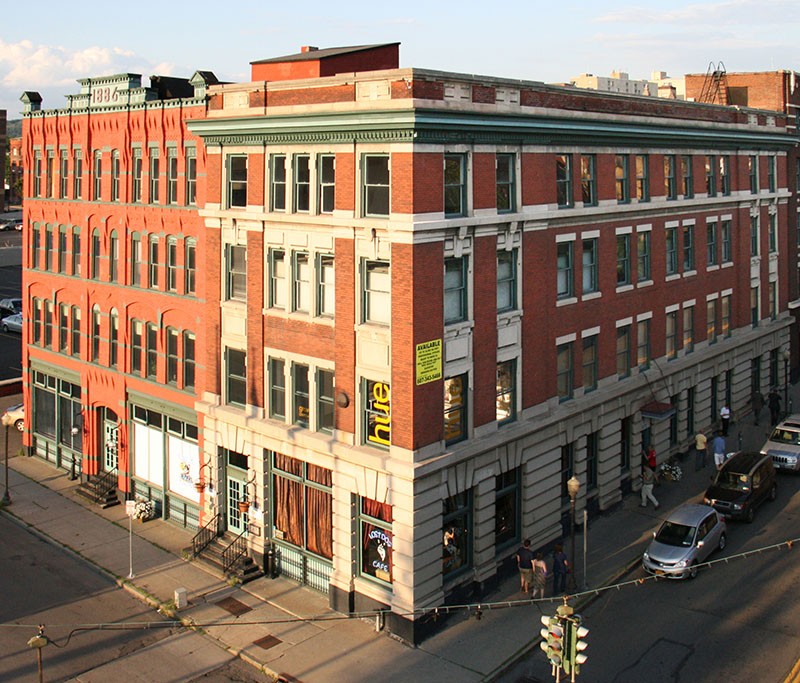 Interior view showing original cigar production workers.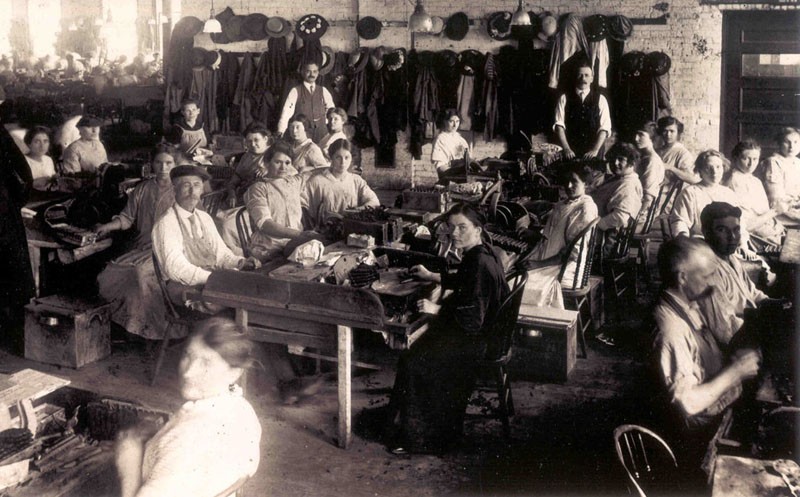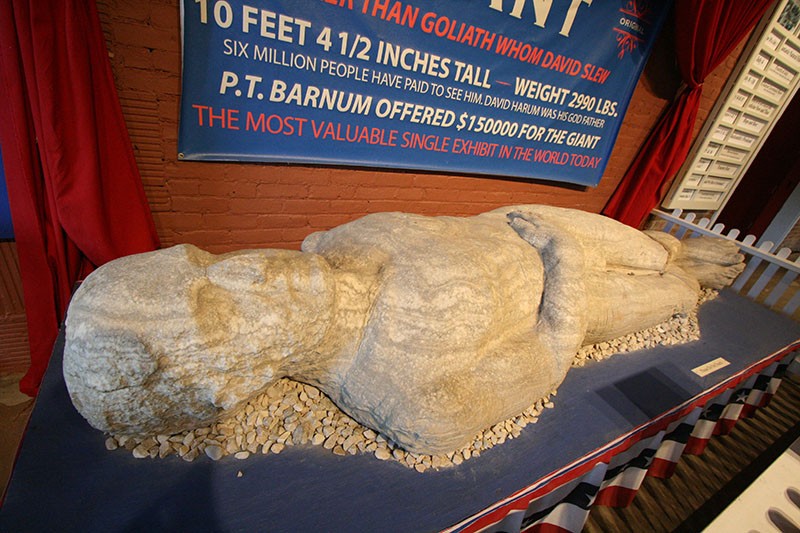 Backstory and Context
The building at the corner of Water and Henry streets in Binghamton was originally home to the Hull-Grummond Cigar Company, one of the leading cigar producers in the country.
A close look at the building today shows two buildings side by side. The building on the left is the original 1886 factory. 20 years later the company was producing 100,000 cigars daily and more space was needed. In 1906 another building went up adjoining the original structure. With the new building, designed by architect T.I. Lacey "especially for the purpose of a cigar factory", Hull doubled both his work force and cigar production. At its peak, the company was one of the largest employers in the city.
Following World War I, popularity of cigars declined. By 1920 large areas of the factory were idle and space was leased to other manufacturers.
The building would later serve as a shoe company, an auto parts store, an electrical supply company, and house a variety of other businesses. Today modern offices fill the second and third floors, the vacant fourth floor with exposed brick walls, rafters and wood floors remains virtually unaltered, and since 1997, the first floor has been home to one of Binghamton's most popular restaurants, the Lost Dog Café.
It is interesting to note that John Hull's uncle, George Hull, gained fame in 1868 for creating one of the greatest hoaxes in American history… the Cardiff Giant.
Additional Information